Into the Still Blue by Veronica Rossi (review copy)

-

WARNING!

I cannot review this book without spoiling the others in the series. Read no further if you're planning on reading this series and don't want it spoilt for you. Their love and their leadership have been tested. Now it's time for Perry and Aria to unite the Dwellers and the Outsiders in one last desperate attempt to bring balance to their world.

The race to the Still Blue has reached a stalemate. Aria and Perry are determined to find this last safe-haven from the Aether storms before Sable and Hess do-and they are just as determined to stay together.

Meanwhile, time is running out to rescue Cinder, who was abducted by Hess and Sable for his unique abilities. And when Roar returns to camp, he is so furious with Perry that he won't even look at him, and Perry begins to feel like they have already lost.

Out of options, Perry and Aria assemble a team to mount an impossible rescue mission - because Cinder isn't just the key to unlocking the Still Blue and their only hope for survival, he's also their friend. And in a dying world, the bonds between people are what matter most.

In this final book in her stunning Under the Never Sky trilogy, Veronica Rossi raises the stakes to their absolute limit and brings her epic love story to an unforgettable close.

From Goodreads

I was really looking forward to reading Into the Still Blue by Veronica Rossi, and I'm happy to say it was an enjoyable end to the series.

I've said it before, and I'll say it again; to me, the Under the Never Sky trilogy is like the beach reads of the dystopian genre. They're light, easy reads that you can fly through without much thought. While reading Into the Still Blue, I was halfway through before I knew it. Things get moving quite soon after starting the book, but it's odd, it kind of feels like, in a way, that not much happens. Yet, when looking back, quite a bit does. It's the light easy, flow of the story, like floating in the shallows of the sea and softly being drifted to shore by the waves, it's kind of misleading. I really love the feel of the book, flying through it without much effort, but I considering the various things that happen in the book, I feel it shouldn't have been so easy.

There is action and some quite upsetting moments, and although I was interested in all that was happening, wanting to know the outcome - will they rescue Cinder? Will Cinder survive what he must do, if they do? Will they get to the Still Blue? Will they all survive? Will the Aether get them first? - I wasn't really all that anxious or upset or shocked by anything. Considering the things that happened, the battles and the violence, the race against time, and so forth, I should have been sitting at the edge of my seat urging them to move, desperate for them to survive, and I simply wasn't. Don't get me wrong, I enjoyed the book, but for the end of a trilogy, for the final book, you expect to

feel

more. It shouldn't have been a relaxing read, it should have been an exciting, heart pounding thrill of a book. I should have been wowed. And for not being that kind of a book, as it's a final book, it left me a little disappointed. This was ok for the first two books, but I just expected more from a book that wraps everything up.

As I said, it is an enjoyable read, and there was a good, satisfying ending - but again, one that didn't leave me wowed. Fans should definitely read it if they loved the first two, but maybe don't expect fireworks when it comes to emotional involvement.

Thank you to Atom for the review copy.

Buy from: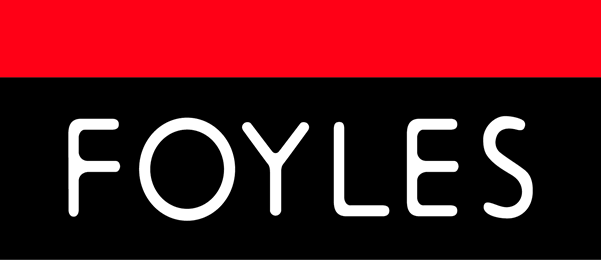 Published:
6th February 2014
Publisher:
Atom
Veronica Rossi's Website
My other reviews from the series:
Under the Never Sky (Under the Never Sky Book 1)
Roar and Liv (Under the Never Sky Book 1.5)
Through the Ever Night (Under the Never Sky Book 2)