Breakable by Tammara Webber (review copy)

-

WARNING!

I cannot review this book without spoiling the others in the series. Read no further if you're planning on reading this series and don't want it spoilt for you. He was lost and alone. Then he found her.
And the future seemed more fragile than ever.

As a child, Landon Lucas Maxfield believed his life was perfect and looked forward to a future filled with promise — until tragedy tore his family apart and made him doubt everything he ever believed.

All he wanted was to leave the past behind. When he met Jacqueline Wallace, his desire to be everything she needed came so easy…

As easy as it could be for a man who learned that the soul is breakable and that everything you hoped for could be ripped away in a heartbeat.

From Goodreads

**Although Breakable is a companion novel, and technically could be read as a stand alone, I'm talking about it in relation to Easy, and so there will be some spoilers of Easy in my review. If you haven't yet read Easy and don't want it spoiled for you, please read no further.**

Being such a huge fan of Tammara Webber's Easy, as well as her other novels, I was thrilled to hear she had requested Penguin send me a review copy of Breakable. I'm thrilled to say that Breakable is just as beautiful as it's companion, Easy.

I wasn't sure what I to expect from Breakable, really. Nor whether I would enjoy it as much as Easy. Being from Lucas' point of view, would that be odd? But I was forgetting that Webber is an expert at the male point of view as she proved with her Between the Lines series. It's so very easy to love Lucas seeing through his eyes as it is seeing through Jacqueline's eyes - maybe easier, as you can see his motivation behind everything.

Breakable is almost a cross between YA and NA, as each chapter jumps back and forth between Lucas being at high school, where he was known by his first name, Landon, and the year he meets Jacqueline at college. It was awesome to see who Landon was, see how his experience with his mother's death affected him, and what lead him to become the man he is as Lucas - along with seeing his point of view of the events of Easy. It was so incredibly sad seeing the breakdown of pretty much everything - his relationships, his desire to do anything - due to that terrible event, and seeing him cope with it in all the wrong ways. Landon is a very different person to Lucas (though Lucas still has his demons), and I just wanted to give him the biggest hug. That poor boy is carrying so much, and it hurts to watch him go through it. Thank god for the Hellers! But by learning about his past, we come to understand more the actions he takes when it he's Lucas at college.

It's also completely wonderful to see his relationship with Jacqueline from his side. His turmoil and fight with his conscience over doing the right thing as her tutor, yet wanting to be with her so much. It's so beautiful to see his love for her grow, and seeing him struggle with such difficult circumstances. There is less dialogue between Lucas and Jacqueline in Breakable than in Easy. It doesn't repeat much of what's said, just summarises it. I would have preferred to have more of their dialogue, see his reactions to things she said, or see how she reacts through his eyes. But it was still awesome to see certain moments from Lucas' point of view.

Breakable is a bit more graphic when it comes to sexual content than Easy, but not gratuitously. I don't know why it's more graphic, maybe because it's from a guy's point of view? I don't know. But it's still nothing like it is in other New Adult novels, where it just seems to be there to be hot. There is emotion behind everything Lucas does, and that comes through during the more intimate scenes, too. It's passion and it's love, and it's beautiful.

I don't want to say much more, as I don't want to spoil either story too much, but Breakable is the sweetest, most moving story. It is now official, Tammara Webber is my favourite NA author. No other NA author comes close to being as incredible as she is. I will absolutely read whatever Webber writes in the future, no question. An incredible author!

Thank you to Tammara Webber and Penguin for the review copy.

Buy from: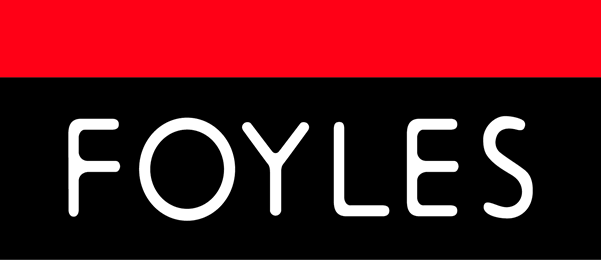 Published:
7th May 2014
Publisher:
Penguin
Tammara Webber's Website
My other reviews from the series:
Easy (Contours of the Heart Book 1)