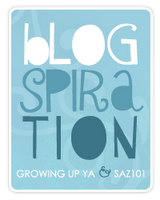 Blogspiration is hosted by Saz101 and GrowingUp YA.
This week's Blogspiration needs very few words, in my opinion...
Source
.
Where do you want to go? Books can take you there.
Please feel free to leave links to your own Blogspiration posts in the comments! I'd love to see them!