ere's your updates of the news over the past week.
Firstly, I have signing news! Michael Grant will be signing copies of BZRK, FEAR and, the whole of the GONE series at Foyles, Charing Cross Road (WC2H 0EB) on Saturday 17th March from 2-4pm.
The nearest tubes are Tottenham Court Road and Leicester Square.
-------------------------------------
Now onto the Rachel Vincent news! It seems there is something new every week!
I shared the UK cover for Before I Wake a few weeks back, but now Rachel Vincent has shared the back cover copy! Whoop!
WARNING!
If you have not read If I Die, DO NOT under any circumstances read the copy, it is MAJORLY spoilery.
YOU HAVE BEEN WARNED!
Don't shout at me if you read.
Before I Wake by Rachel Vincent (released 6th July 2012)
-
I died on a Thursday—killed by a monster intent on stealing my soul.
The good news? He didn't get it.
The bad news?
Turns out not even death will get you out of high school…

Covering up her own murder was one thing, but faking life is much harder than Kaylee Cavanaugh expected. After weeks spent "recovering," she's back in school, fighting to stay visible to the human world, struggling to fit in with her friends and planning time alone with her new reaper boyfriend.

But to earn her keep in the human world, Kaylee must reclaim stolen souls, and when her first assignment brings her face-to-face with an old foe, she knows the game has changed. Her immortal status won't keep her safe. And this time Kaylee isn't just gambling with her own life…
From
Rachel's blog
.
How exciting doe it sound?! Oh my god, I CANNOT WAIT to read it! It's going to be amazing I just know it!
But that's not all, Rachel has also announced the title for the seventh book in the series. It's going to be called...
WITH ALL MY SOUL
Amazing, huh? And considering the seventh book is the LAST, I find the title to be really ominous. You can read more about why this title was chosen on
Rachel's announcement post
.
-------------------------------------
And now a cover reveal. Mira Ink have revealed the cover to New Girl by Paige Harbison!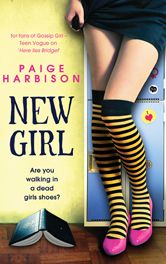 New Girl by Paige Harbison (released 12th March 2012)
-
The Queen Bee's missing. Will you be next? It's hard fitting in as the new girl among the rich elite at Manderley Academy especially when you're assigned to the old room of the perfect, popular Becca – who's disappeared. Everyone acts like it's your fault – and you can't leave the mystery alone. What really happened to Becca? And what other sinister secrets have been kept hidden in the school's dark hallways? Learning to survive Manderley's cut-throat social scene, you can't help but follow in Becca's footsteps, even falling for Max, the boy she left behind. Although sometimes it seems that Becca's still out there, watching you take her place. Waiting to take it back…
From MiraInk.co.uk
How gorgeous is it? I love it!
-------------------------------------
And now some trailers from RHCB! First up, it's Itch by Simon Mayo:
And in this next video, Simon introduces Itch:
The jacket for Itch has an augmented reality feature, so when you download the app and wave your iphone over the jacket, the trailer and a video of Simon come to life - just as RHCB did with Lauren Kate's Fallen in Love.
And finally, the trailer for Starters by Lissa Price:
-------------------------------------
Pandemonium by Lauren Oliver was released in the UK on 1st of March, and Lauren has a message for all her UK fans:
To mark the publication of Pandemonium, Hodder & Stoughton have also created an interactive quiz based on the question ARE YOU RULED BY YOUR HEART OR YOUR HEAD? Have a go for yourself on the
Delirium Facebook Page
and you could win a finished copy of Pandemonium and Delirium.
-------------------------------------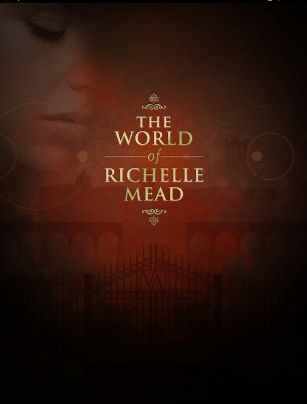 On 2nd March, the
free
The World of Richelle Mead app was released! It's a one-stop source for everything related to the Vampire Academy and Bloodlines series. More abo the app from Richelle Mead:
"We've loaded up the books with all sorts of enhancements: notes from me, fun facts from behind the scenes of the series, photos, videos, and much more. There's a really cool character section where you can learn everything you ever wanted to know about all the main characters in the Vampire Academy and Bloodlines series. Additionally, the app has a community section where you can get all the latest VA and Bloodlines news, connect with other fans on Facebook and Twitter, and see where people are using the app all around the globe! And, of course, you'll be able to download and read the books in both series."
There are six blog posts Richelle Mead posted to talk a bit more about the different features of the app:
Intro to the The World of Richelle Mead
Characters Feature
Richelle Mead Feature
Read the Books via the App
Extras With the Books
Community Feature
The app is available in the
Apple Store
. Check it out, looks kind of cool!
-------------------------------------
Simon and Schuster Children's books on Wednesdy 29th February new fiction deals with two promising debut authors, bringing new talent to the list for 2013. Venetia Gosling, Editorial Director, has bought first novels by Chelsey Flood and Sarah Naughton in two separate deals.
Ingrid Selberg, Publisher for S&S Children's, said: "Bearing in mind the success we've already had with home-grown talents such as Sophie McKenzie, Michelle Harrison and Katie Davies, we're always excited to discover exceptional new voices in children's publishing, and we look forward to launching Sarah and Chelsey as the new stars on our list next year."
Read the
press release
for more info.
-------------------------------------
And finally, Bloomsbury's VERY short story competition for young writers is back.
LOVING FICTION TWENTY-FOUR-SEVEN. CREATING STORIES IN 247 WORDS.
247tales.com
is the online writing competition from Bloomsbury that challenges young writers to create stories using only 247 words or less. Now in its fourth year the competition is set to challenge even more young writers.

In 2012, the competition returns with a blog-style website, a dedicated Facebook page www.facebook.com/247tales and nine more inspiring themes. Each month a different Bloomsbury author will pen a 247tale on a given topic. It is then over to the UK's budding young writers aged between 10 and 16 to create their own miniature masterpiece.

One winner will be chosen each month and they will have their 247tale featured on the website as well as winning a selection of books and a framed copy of their story. Ten runners-up will get a signed copy of the latest book from that month's featured author, and their story will appear in the 247Library section of the website.

The competition launched at 2:47pm on Thursday 1st March 2012 (World Book Day) with a 247tale from bestselling author Tony Bradman on the theme of
The Ship
. Details on how to enter can be found at http://www.247tales.com/. Authors taking part include Anne Cassidy, Jim Eldridge, Sarah Crossan, A.F. Harrold, Laura Powell and Sue Limb.