As the year is drawing to a close, I thought I'd share with you a few of my favourite books of the year. Enjoy!
Best Contemporary / Boys' Book / Comedy / Debut:
One Seriously Messed Up Week in the Otherwise Mundane and Uneventful Life of Jack Samsonite by Tom Clempson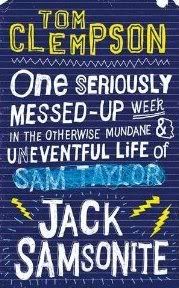 Published 2nd June 2011
Read my review
I had all three catagories listed, but could only come up with OSMUW as an answer for each. This book is just far too funny! It's brilliant! I love it, and I can't count the times I've recommended it to other people. Also, Tom Clempson is a pretty funny guy, so you should go read
his blog
and follow him on
Twitter
. Along with two other books, OSMUW is joint first place for my favourite book of the year. You need to read this book. Now. Go go go!
Best Dystopia:
Delirium by Lauren Oliver

Published in:
Hardback - 3rd February 2011
Paperback - 4th August 2011
Read my review
Do I really need to explain? This book is just brilliant! It's clever and thought-provoking, it's disturbing and beautiful, it's terribly sad but full of hope. I was moved far more than words can possibly express and completely blown away! Hence acting like such a fangirl when I got to meet Lauren Oliver earlier in the year. I fell in love with Delirium and Oliver's writing, and you should love it too! Another book in joint place for my favourite book of the year.
Best Sci-Fi:
Across the Universe by Beth Revis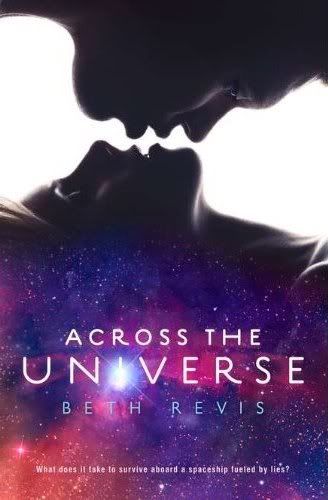 Published 3rd March 2011
Read my review
I am generally not a fan of sci-fi in books. I tried it many years ago, and it just didn't do anything for me. But Across the Universe is brilliant because it's not heavy on the techy, and focuses on the plot and the charaters, and it just amazed me the whole way through. It's clever and fascinating and I am sooo excited for A Million Suns, the sequel, released next year! This book was just awesome!
Best Urban Fantasy-High Fantasy Mix:
Daughter of Smoke and Bone by Laini Taylor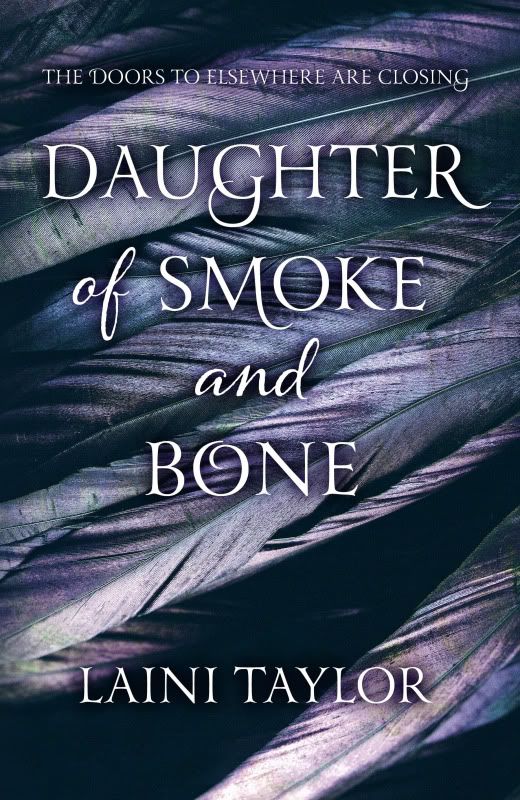 Published 29th September 2011
Read my review
Oh my god, my love for this book knows no bounds. It's been a fair while since I read this book, and I still have difficulty articulating just how good this book is, so check out my review for specific gushing, and go read this book now! Love, love, love! The final book that's in joint first place for my favourite book of the year.
Books 3 and 4 in the Soul Screamers series by Rachel Vincent, My Soul to Keep and My Soul to Steal, come a joint close second. The only reason they missed out was because more time is spent in our world than in the Netherworld, so just a minor detail really!
Best Vampire Urban Fantasy:
Last Breath by Rachel Caine

Published 28th OCtober 2011
Read my review
Bite Club was also released this year, but simply for the amazing new storyline, this book gets it. It's just brilliant, and Caine never fails to amaze me! It's simply wow, and I can't wait to see where this story goes in the next book, Black Dawn.
Best Werewolf Urban Fantasy:
The Lost Saint by Bree Despain

Published 7th March 2011
Read my review
Because it's an entirely new take on the werewolf myth, and continued from The Dark Devine down such a fantastic route! Oooh, I am looking forward to the third book, The Savage Grace, it's going to be fantastic!
Best Angel Urban Fantasy:
Silence by Becca Fitzpatrick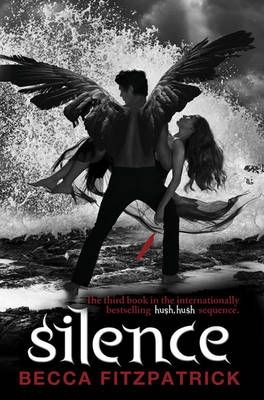 Published 4th October 2011
Read my review
Because this series is just far too awesome for words! I cannot really elaborate on my review, it says it all! Passion by Lauren Kate wasn't chosen simply because I personally would have liked to have seen Luce spend more time in her previous incarnations. Minor thing!
Best Zomebie Urban Fantasy:
Dead Beautiful by Yvonne Woon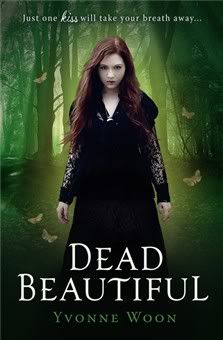 Published 1st May 2011
Read my review
I don't think I'd read a zombie book before Dead Beautiful, but this one has made me want to read more! It was amazing, so different to the zombie idea you'd automatically think of, such a clever take! I can't wait for Life Eternal, the sequel.