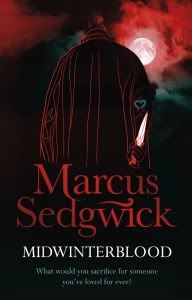 It's time to announce the winners of the Midwinterblood by Marcus Sedgwick. Thanks to everyone who entered. Randomizer.org has done it's thing, and the winner is:
Kulsuma B!
Congratulations! I have notified you by email. I will send your details on to my contact at Walker, who will be sending you your prize.
To those who didn't win, better luck next time!