Fire With Fire by Jenny Han & Siobhan Vivian

-

WARNING!

I cannot review this book without spoiling the others in the series. Read no further if you're planning on reading this series and don't want it spoilt for you. Lillia, Kat and Mary had the perfect plan. Take down the people who had wronged them and leave no trace of their involvement. But everything blew up in their faces at the Homecoming Dance.

Now Lillia and Kat are starting to second-guess their plotting, but Mary is insistent that she finally gets the revenge she deserves - destroy Reeve like he destroyed her.

But as more secrets threaten to reveal themselves, the girls' pact becomes harder to maintain. Emotions are spiralling out of control, and there's too much at stake. Because once a fire is lit, sometimes the only thing you can do is let it burn.

From the blurb.

I absolutely loved the first book in the trilogy, Burn for Burn, so it was a no brainer that I would be reading Fire With Fire by Jenny Han & Siobhan Vivian - and it's even better!

After the disastrous events during the Homecoming Dance, Lillia, Kat and Mary are a little shaken up. Humiliating Reeve and causing him to lose his spot on the football team was the plan, not having him end up in hospital. Despite suffering a broken leg, Reeve is determined to be back in shape for the next season - without his spot on the team, he doesn't get a scholarship to college. But after remembering Mary at the dance, and being nasty to her again at Halloween, the girls decide they're not through with payback. It's obvious Reeve has a thing for Lillia, especially after kissing her at the dance, and the girls decide it's the perfect way to get him back - let Reeve thinks he has Lillia, then Lillia can break his heart, just like he broke Mary's. But it's not going to be that straight forward, not when Mary's anger is getting out of control, and not when Lillia sees a different side to Reeve when they're alone...

Fire With Fire picks up a short while after Burn for Burn ends. There is a lot of guilt going on. If Lillia hadn't drugged Reeve, would he have broke his leg? And what happened at the dance anyway? Mary has a feeling she somehow has something to do with it, but she can't explain what happened - she just knows she can't say anything. Then Halloween night comes by, Reeve treats Mary disgustingly, and then Lillia blows her top at him. Then the scheming is back in action and their plan is formed. And it's so good, even though it's so wrong! I'm so glad this is fiction, because I get to enjoy the idea of hurting people for hurting you, whilst knowing no-one is actually getting hurt. It would be really disturbing if this was all real, and not something I would personally want to be a part of, but in the pages of a book, I'm loving it!

But when things start happening between Lillia and Reeve, it gets even more exciting. Despite the fact this trilogy is all about revenge, this romance element is so sweet! I was torn, because Reeve has been really crappy, but I so wanted something real to happen between them. I'm a sucker for a not-so-nice boy become the most wonderful guy when he feels something. It's so damn cute! And Lillia doesn't know what to do for the best - she's not sure if she wants to hurt this guy any more, but she can't betray her friends. She's finding it really difficult, and it's heartbreaking to see.

Mary is... woah. Things are happening with Mary. In Burn for Burn, we had the locker doors all slamming at once and we had the nightmare at the Homecoming Dance. Things step up a bit in Fire With Fire and it seems Mary has some kind of telekinesis power. It sounds like it would be kind of strange to have this paranormal element thrown in with this contemporary story, but it works really well, and as you read on, it kind of makes sense. I had a few theories about what was going on with her, but they changed as the story went on. It's really intriguing

Oh my god, the ending! I really don't know what to say! It tops the ending of Burn for Burn by miles! Not only is there the climactic ending to this story, but also the revelation! And it's HUGE! And it's so clever, because it's all been leading up to this from the very beginning, and Ashes To Ashes is just going to be epic! I am so excited for that book, it's going to be amazing!

Buy from: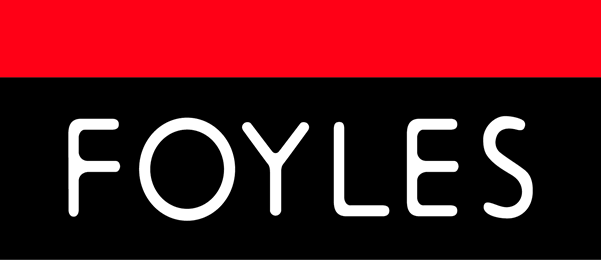 Published:
29th August 2013
Publisher:
Simon & Schuster Children's Books
Jenny Han's Website
Siobhan Vivian's Website
My other reviews from the series:
Burn for Burn (Burn for Burn Trilogy Book 1)