I didn't receive any books this week, so no First Class Post, but here's this week's Weekly Recap.
Inspired by Faye of
A Daydreamer's Thoughts
's
Weekly Highlights
, here is a recap of my posts over the last week, and anything else I found interesting.
Reviews:
I read two books this week.
Landline by Rainbow Rowell
is amazing, such a beautiful, moving, yet amusing romance. Rowell can do no wrong!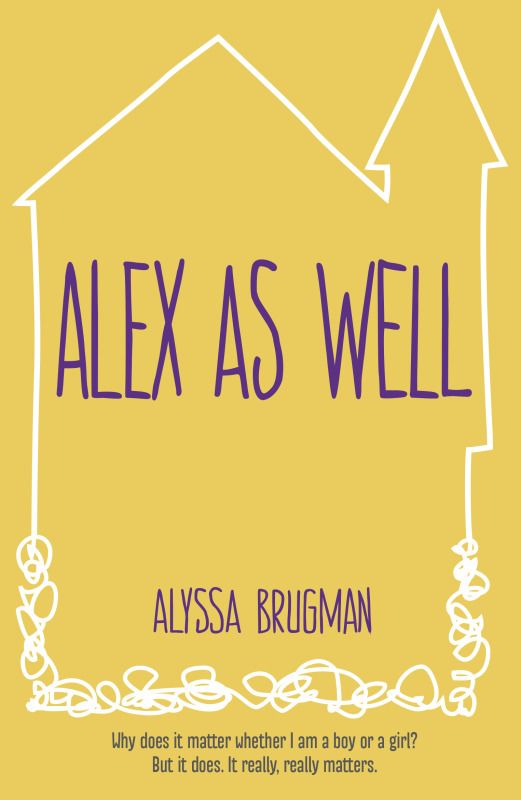 I also read Otherbound by Corinne Duyvis. My review is still to come, but I was disappointed overall, sadly. I also posted my review of
Alex As Well by Alyssa Brugman
, which I read in February. I really enjoyed it, but there have been a few people who have some major issues with it, so do check out some other reviews. With all my other LGBT+ April posts, listed below, this brings my total up to six.
Other posts:
I also posted a few other LGBT+ April posts. I took up Cayce of Fighting Dreamer's
challenge to get creative
, and posted my
Every Day Rainbow quote image
. And I also had two discussions on
asexual characters
and
intersex characters
in books.
Posts to check out:
There have been some really awesome posts for LGBT+ April from other bloggers, and here are some you should go read.
P.T. Denys on Being a Gay Parent
on Fighting Dreamer
Why I Write Gay Fiction by J.H. Trumble
on Fighting Dreamer
Coming Out About... Coming Out by Kelley York
on Fighting Dreamer
Why I Wrote a Gay YA Novel by Jeffrey Ricker
on Laura Plus Books
LGBT+ Videos
on Laura Plus Books
The Somewhat Hidden Rainbow in Fantasy by Laura Lam
on Uncorked Thoughts
Seriously, even if you're not taking part in LGBT+ April, you should definitely keep an eye on both Fighting Dreamer and Laura Plus Books for the amazing posts they're bringing us for their month, but also for the posts being linked to from the participants. So many awesome books being reviewed, discussed and highlighted - so much awesomeness going on to spead the word about LGBTQ YA. It really is incredible!