I was reading through some of the
LGBT+ April
posts from other bloggers yesterday, and via Jim of
YAYeahYeah
, I found the
QUILTBAG YA/NA Compendium
on
Daily Dahlia
. Looking through the list, I couldn't find a single book that included an asexual character. I have read one, and thought I would bring it to fellow LGBT April participants attention in case you're unaware of it, but a post for just one? Not so great. So I did some research.
I found the post
Confirmed Asexual Characters in Fiction
on
The Asexual Agenda
(TAA) that highlights asexual characters in various forms of fiction, it includes the one I know of, and one other - plus a fantasy series that looks to be adult, but I'm not quite sure.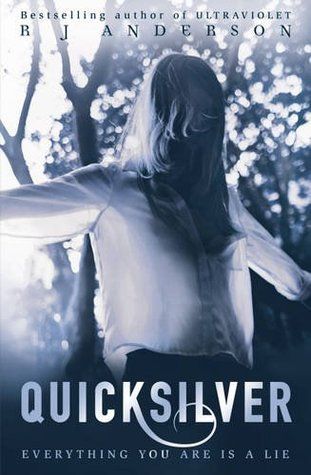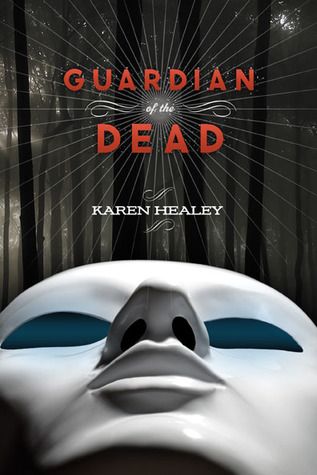 The first is
Quicksilver by R. J. Anderson
, a YA sci-fi novel. I can't talk too much about this book because it's a sequel to Ultraviolet, and so it would be spoiling it. If you've read the first book, and would like to hear more, you can check out my
review
- or even the
awesome review on TAA
. However, I will say that the asexuality in Quicksilver is not a big issue. The character (who is asexual) just
happens
to be asexual. It's not about asexuality, asexuality isn't even a huge part of the book. Yet I found it brilliant at helping me to understand just what asexuality is. And the book itself is just amazing. I would really recommend it. I'd also recommend reading Anderson's
An Asexual Heroine? Why Not?
post, though spoilers for the asexuality aspects are included in it. This is the only one I've read though, so I was eager to see if there were any others, especially to read for LGBT April.
TAA also mentions that
Guardian of the Dead by Karen Healey
, which sounds so intriguing, and the
Vows and Honor fantasy series by Mercedes Lackey
. Doesn't really sound like my cup of tea, but the author of the TAA post
discusses them on her own blog
. The Asexual Agenda also linked to a post on
Ace Admiral
,
Asexy Books I Know About
, where you can find others if you're interested, but they may not necessarily be YA.
Unfortunately, my researching hasn't brought any other YA novels with asexual characters to my attention. Do you know of any? Please do comment with titles! I'd hate to think asexuality is so underrepresented!
In a few days, I'll write a similar post regarding intersex characters in YA. :)