The Farseer Trilogy by Robin Hobb


Assassin's Apprentice, Royal Assassin,
and Assassin's Quest
The illegitimate son of former King-in-Waiting Chivalry, and a secret user of the Wit - the abhorred beast magic which allows the user to bond with animals - Fitz is trained up to be a royal assassin. As he is raised being educated in quiet work, the Six Duchies is attacked by Red Ship Raiders, who take townspeople hostage only to return them soulless. With only the Skill - the royal magic that allows those who have it the ability to communicate telepathically and control the minds of others - wielded by current King-in-Waiting Verity, as their only defence against the Red Ships, the fate of the Six Duchies looks bleak. Only the help of the mythical Elderlings can help them, if they even actually exist.
I decided to re-read this series - the first out of (currently) four series set in The Realm of the Elderlings - during my hiatus, after hearing that there will be a a third series featuring Fitz and the Fool (a fifth in The Realm of the Elderlings) coming out, hopefully, this year.
Reading Robin Hobb's books, as with any high fantasy series, always feels like coming home. For me, there is a comfort and warmth to high fantasy that is missing from any other genre, the absence of which I only notice once I'm immersed in HF again and re-experience it. And it's not just the stories, although they are amazing, it's also the time. Whenever I go back to high fantasy, the nostalgia hits me in waves. I remember being a young teenager again, a time when life was simpler.
One of the best things about these books is the relationships between the characters, especially that between Fitz and the Fool - the king's fool. Both are outcasts in the main at court, Fitz for his parentage, the Fool for his strange appearance and ways. They form an unbreakable bond, one that's not torn assunder by either the sometimes insulting outbursts from Fitz's or the Fool's cryptic way of speaking, talking of prophecies and the future, that infuriate Fitz. As the White Prophet and his Catalyst, their lives are forever intertwined, but their friendship is real, genuine and deep, and is just so beautiful!
Re-reading these books, I've rediscovered so much I'd forgotten in the years since I last read them, and it's almost like I read them for the first time - and I'm no less enthralled now than I was the first time round.
The Farseer Trilogy is exciting, original, beautifully written. It's a great, imaginative high fantasy. This trilogy is one of my favourites, as is Hobb one of my favourite authors. I will continue to return to. I'll definitely be diving back into the genre - I've been away for far too long.

Buy from: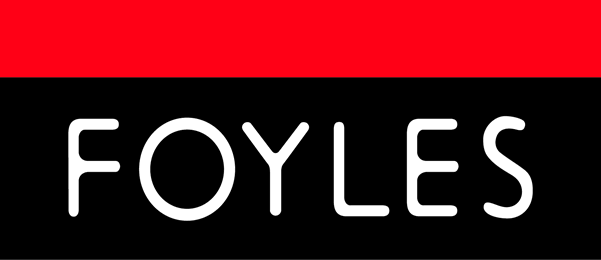 Published:
1996
Publisher:
Harper Voyager
Robin Hobb's Website