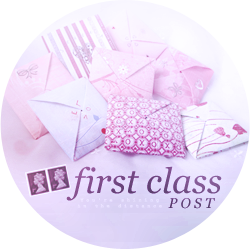 First Class Post - because this post is first class!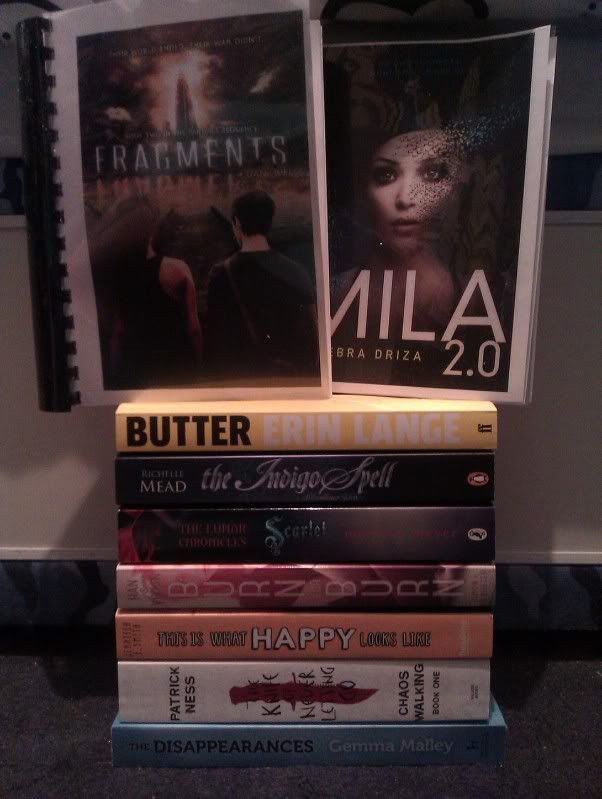 For review:
Butter by Erin Lange
-
Goodreads
/
Amazon
This is an unsolicited review copy, but one that doesn't sound bad. Sounds like it might be a hard read, what with the main character planning to eat himself to death live on the internet due to bullying. This is a UK 2013 YA debut.
The Indigo Spell by Richelle Mead
-
Goodreads
/
Amazon
EEE! Reading this now! It's AWESOME :D Should finish today!
Scarlet by Marissa Meyer
-
Goodreads
/
Amazon
I have yet to read Cinder, but I am really intrigued by this series! I have heard such great things about the first book!
This is What Happy Looks Like by Jennifer E. Smith
-
Goodreads
/
Amazon
I wasn't as wowed by The Statistical Probability of Love at First Sight as I was hoping, but Happy sounds like a really awesome story! I'm really looking forward to reading it!
Burn for Burn by Jenny Han and Siobhan Vivian
-
Goodreads
/
Amazon
I
loved
Han's Summer series (even if I was a little let down by the last book), so I have been SO eager to get my hands on this book! It sounds awesome! So excited to read it!
Mila 2.0 by Debra Driza
-
Goodreads
/
Amazon
Fragments by Dan Wells
-
Goodreads
/
Amazon
Both of these books sound awesome - though I have still to read Partials (really need to get a move on, it sounds SO GOOD!) - but I didn't realise they were bound manuscripts. I can't get on with manuscripts, I really don't enjoy reading them, so I'm going to wait until these are published.
The Disappearances by Gemma Malley
-
Goodreads
/
Amazon
This was an unsolicited review copy, but one I don't mind getting! I've yet to read the first book, but it sounds like such an awesome series! Looking forward to reading them both.
Bought:
Roar and Liv by Veronica Rossi
-
Goodreads
/
Amazon
Finally got round to buying this! Thought I should read this before I read Through the Ever Night, which I have now done. You can read my review
here
.
Mila 2.0: Origins: The Fire by Debra Driza
-
Goodreads
/
Amazon
When I was looking up Mila 2.0 on Amazon, I saw that this prequel short story eBook was available for free, so I though why not! :)
Freebie:
The Knife of Never Letting Go by Patrick Ness
-
Goodreads
/
Amazon
I have been wanting to read this for ages! There has been so much buzz around it, and I am so behind and so late to getting to it! Really hope I enjoy it!
Thank you to Faber and Faber, Penguin, Headline, Simon and Schuster Children's Books, HarperCollins Children's Books, and Hodder and Stoughton for the review copies.
BEFORE YOU GO....
Amelia over at
The Authoress
interviewed me yesterday for her Saturday Spotlight, where I talk about the blog, reviews, books, and myself! Please go
check it out
. Thanks!