Here is your bookish news from the past week!
A fair amount of news from RHCB - first up, cover reveals!
The Noughts and Crosses series by Malorie Blackman
has been repackaged! Check out the new covers: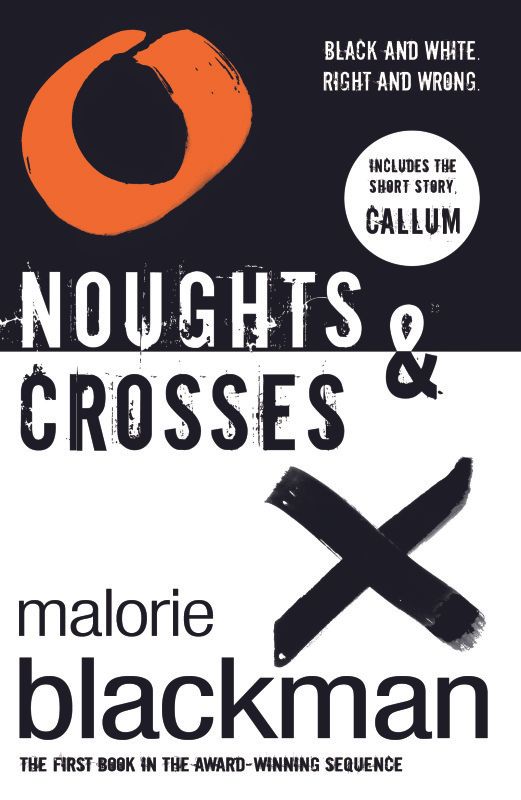 Pretty awesome, huh? I think they're amazing covers! Click on the covers to be taken to their Goodreads page.
Haven't heard of the series, or need to catch up? Well you're in luck, because the following links will to take you to first chapter extracts from each book:
Noughts and Crosses
Knife Edge
Check Mate
Double Cross
Also, RHCB has some news about a new YA and teen website they've started up, Totally Random.
Random House Children's Publishers launches new teen website TotallyRandom

TotallyRandom books, a new website aimed at teen and YA readers, launched on Wednesday 5th September 2012 by Random House Children's Publishers (RHCP). Over the past 3 years RHCP has built an active teen community via Facebook and teen mailing lists and the new site provides a platform to grow this community, connecting readers from some of RHCP's most successful teen brands including Lauren Kate, Christopher Paolini and Malorie Blackman, and introducing them to up and coming teen and YA authors.

The site launches with a feature on Jenny Downham before the forthcoming release of the Now is Good film adaptation of her YA novel, Before I Die.
For more information, check out the
press release
.
And finally, two videos to share with you. The first is the book trailer for
Dodger by Terry Pratchett
, because WOW!
And next is the actual movie trailer for Now is Good, the movie based on the AMAZING book
Now is Good
(originally Before I Die) by Jenny Downham, my review of which can be read here.
No word of a lie, the trailer actually made me really teary! The movie is going to kill me!
------------------------------------
Some news from HaperCollins!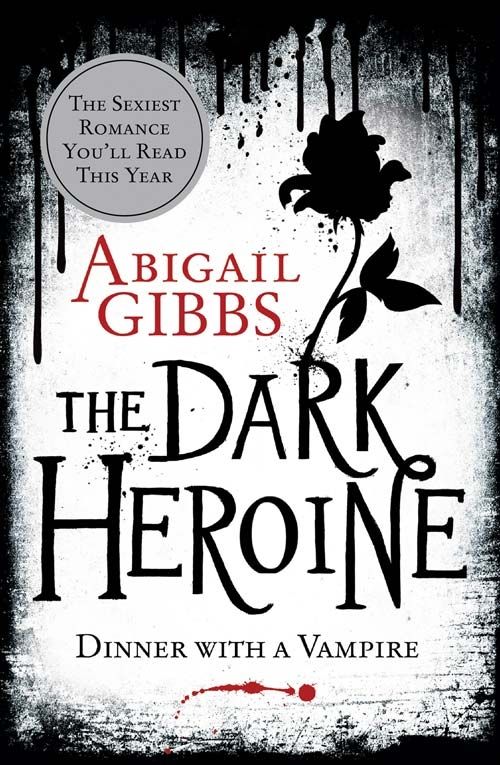 HarperCollins have just announced that we will be publishing this week in eBook and in October in paperback – Dark Heroine by Abigail Gibbs (who you may know from Wattpad as Canse12)....

As the publishing industry continues to evolve in the face of the digital age, HarperFiction has discovered 18 year-old online sensation and debut novelist Abigail Gibbs, who has been posting The Dark Heroine: Dinner with a Vampire chapter by chapter on Wattpad.com. Having clocked up a phenomenal 17 million reads so far and amassed a huge global fan base online, this, crucially, will be the first time anyone can read the novel's breathtaking ending.

The Dark Heroine follows sixth-former Violet Lee, who is swept up in a bitter feud between humans and vampires which has lasted centuries after witnessing a bloody massacre in London's Trafalgar Square, and who becomes political prisoner to the brutally charismatic vampire prince, Kaspar Varn. Feisty, fast-paced and racy, Abigail's maturity is breath-taking and the unfolding romance between Kaspar and Violet is utterly compelling.
Read the
press release
for more info.
------------------------------------
News from Bloomsbury.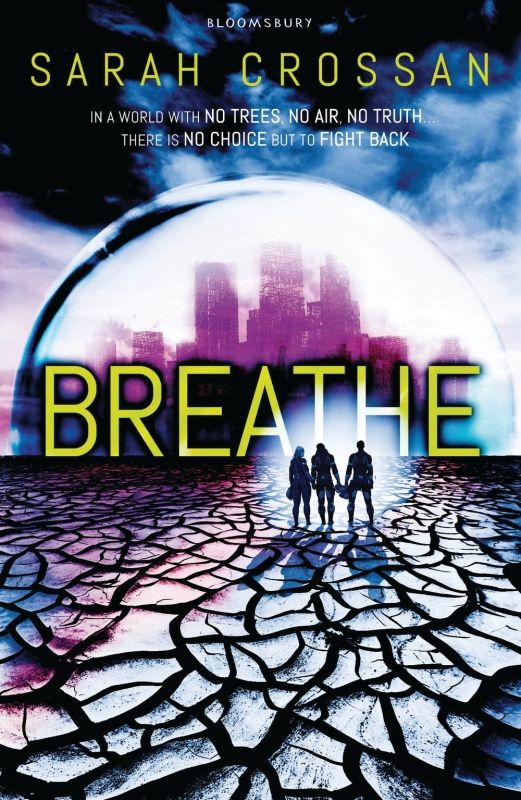 You can read the first chapter of Sarah Crossan's debut dystopian YA novel,
Breathe
on the Bloomsbury website
here
.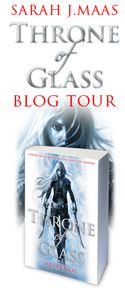 The
Throne of Glass by Sarah J. Maas
Blog Tour starts on 10th September. Be sure to check out all the blog stops - click on the banner to find out where to visit.
Not seen the trailer yet? Watch it below:
An extract is available to read
here
and you can find out more about Sarah J Maas and get all the latest Throne of Glass news on
Sarah's website
, on
Sarah's blog
, on Twitter -
@SJMaas
, and on the
Throne of Glass Facebook page
.
------------------------------------
Now I have some trailers to share with you!
First up, the trailer for The Sacrifice by Charlie Higson - the most ambitious trailer from Puffin.
Fans of 'The Enemy' by best-selling author Charlie Higson don't have long to wait for the new instalment in his cult zombie series. But before The Sacrifice, the fourth book in the series, is published on 20 September 2012, it's horrifying world of zombie 'sickos' has been brought to life in a spine-chilling trailer that will whet the appetite of fans new and old.
Written and directed by Charlie Higson himself, this is the fourth in a series of trailers for the series and is the most ambitious trailer Puffin has ever made for a book. Shot in locations around London, including on the Millennium Bridge, the trailer features young actors from Forest Hill School, South London and a cast of zombie-sickos played by fans who entered a nationwide competition to appear in the short film. They bring to life some of the scenes from the new book and a give a taster of the action to come.

The trailer also introduces us to a grotesque new character, 'Wormwood' or the 'Green Man', so called as his entire body is covered in mould - an effect which took nearly a full day in make-up.
And now, the trailer for BZRK by Michael Grant, to celebrate the release of the paperback, which came back on 3rd September!
------------------------------------
Thanks to a friend of mine, I was made aware of a perfume I hadn't come across before. Like the smell of books? Well, with
Paper Passion, perfume for booklovers
, you can now smell like one! And you can
buy it on Amazon for £59.50
! The ideal Christmas gift, maybe? :)