Here is your news from the past week!
First up, the cover reveals.
Rachel Vincent has released the US cover for
Oath Bound
, the third and final book in the Unbound Series.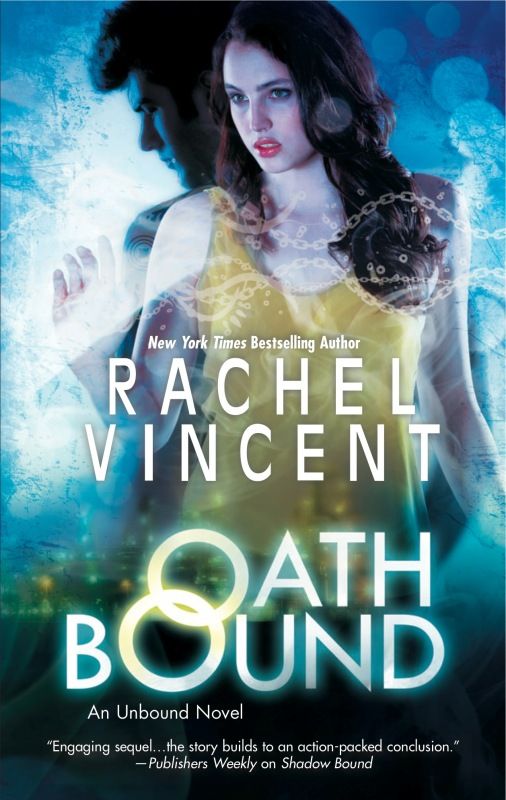 I think it's beautiful! I currently much prefer the US covers than the UK, this cover in particular. What do you think?
I've also found the UK cover for
Bitter Blood
by Rachel Caine, the thirteenth book in the Morganville Vampires series!
Not the biggest fan of the cover, I don't really like the yellow, but I am SO EXCITED for this book! It's going to be amazing!
------------------------------------------------------
Now for some extracts!
You can read the first three chapters of
Origin by Jessica Khoury
on the
Origin website
- just click book and it will take you through where you need to go.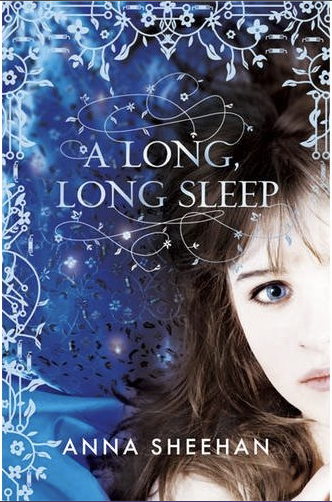 You can read the first chapter of
A Long, Long Sleep by Anna Sheehan
on the
Gollancz website
.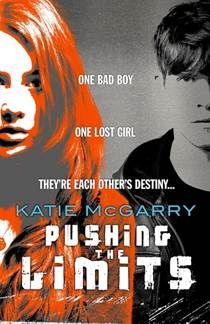 And finally, you can read the first chapter of
Pushing the Limits by Katie McGarry
by clicking
here
.
------------------------------------------------------
The catalogue description of
The Indigo Spell
has been released by Richelle Mead!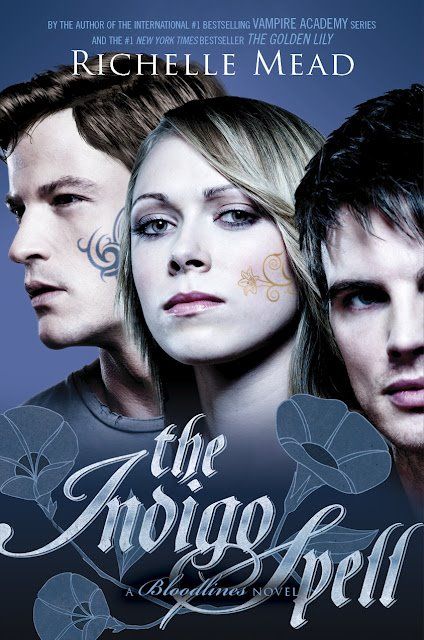 The Indigo Spell by Richelle Mead
-
In the aftermath of a forbidden moment that rocked Sydney to her core, she finds herself struggling to draw the line between her Alchemist teachings and what her heart is urging her to do. Then she meets alluring, rebellious Marcus Finch--a former Alchemist who escaped against all odds, and is now on the run. Marcus wants to teach Sydney the secrets he claims the Alchemists are hiding from her. But as he pushes her to rebel against the people who raised her, Sydney finds that breaking free is harder than she thought. There is an old and mysterious magic rooted deeply within her. And as she searches for an evil magic user targeting powerful young witches, she realizes that her only hope is to embrace her magical blood--or else she might be next.
Doesn't it sound AWESOME?! Also, possibly the new guy on the cover is Marcus? But I would have thought he'd be older. So maybe not.
------------------------------------------------------
News from Random House Children's Books.
RANDOM HOUSE AND LIVE MAGAZINE RELEASE TWO SHORT FILMS EXPLORING THE LONDON RIOTS ONE YEAR ON

In 2011 the streets of London witnessed the worst violence in over 25 years. Suggested contributing factors included family breakdown, social breakdown, poor relations with the police and unemployment. A YouGov poll was carried out on 8–9 August 2011 for The Sun asking what those surveyed believed to be the main cause of the riots. In it, 26% of those polled thought "gang culture" to be the main cause. In particular, young people were singled out by media and politicians as those responsible.

One year on, Random House and Live Magazine have teamed up to create two short videos focussing on what has changed for young people over the last year, and what positives have come out of the 2011 riots.

The first film shows LIVE contributors debating the issues, one year on, in a variety of locations. They are sitting in the high street, asking whether or not adults are obsessed by the riots; they're drinking coffee in a cafe, talking about whether the riots politicised young people; and they're at the bus stop, asking whether the riots opened up new, positive platforms for young people.

The film also contains a specially-commissioned new poem from LIVE contributor Clarissa Pabi, who was singled out by Michelle Obama on the First Lady's visit to Oxford in May last year.
The second film is a conversational piece between author John Lucas and 17 year old Monique Howell one of the young contributors from Live talking about his book TURF, and about the gang context of the riots in more depth.
You can read more in the press release
------------------------------------------------------
Survey and Flash-Snog book launch news from Puffin:
BRITISH TEENS MORE LIKE K-STEW AND ADMIT SNOGGING ISN'T CHEATING!

42% of teens say there is nothing wrong with having a cheeky snog with someone other than their partner and don't even consider it as cheating!

This result was revealed in a nationwide survey investigating people's attitudes to snogging and dating, commissioned by Penguin Books to mark the release of their romantic new teen series; Girl Heart Boy: No Such Thing as Forever.

Penguin also held a sizzling launch for the book in London's Covent Garden – with a flash snog, where young couples simultaneously puckered up publicly to the surprise of passers-by.



Although this snog only lasted two minutes, the Guiness Book of Records charts the longest kiss as 50 hours, 25 minutes and one seconds! Perhaps it should become a new Olympic Sport?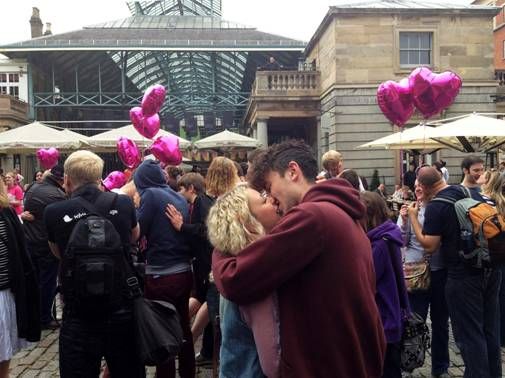 The survey also revealed that men are definitely from Mars and women from Venus when it comes to remembering their first kiss as a whopping 78% of women didn't enjoy their first kiss and found it awkward or embarrassing whereas a confident 79% of men loved their first kiss!

If you're ready for a bit of summer love, then you are guaranteed to fall in love with the hot, new, irresistible Girl Heart Boy series featuring four teenage girls and three boys in their final year at school – read the books and engage with the characters through weekly video blogs and by following Sarah's dating dilemmas on facebook http://www.facebook.com/GirlHeartBoy and a dedicated twitter feed @girlhe4rtboy
------------------------------------------------------
News from Tor UK:
TOR UK DRM-FREE EBOOKS NOW AVAILABLE FROM TORBOOKS.CO.UK

From today, Tor UK, Pan Macmillan's science fiction and fantasy imprint, has made its ebooks DRM-free and available to purchase from Torbooks.co.uk and Panmacmillan.com, as well as through other retailers. In a move announced earlier this year, Tor UK has joined sister company Tor Books in New York in removing Digital Rights Management from all its titles so that once you purchase a Tor book, you can download it as many times as you like, on as many ereaders as you like.

"We believe that making our Tor ebooks DRM-free is the best for our readers, allowing you to use legitimately-purchased ebooks in perfectly legal ways, like moving your library from one ereader to another," says Jeremy Trevathan, Publisher at Pan Macmillan. "We understand that DRM can make your ebooks less easy to read. It also makes building and maintaining your digital library more complicated. For these reasons, we are committed to remaining DRM-free."