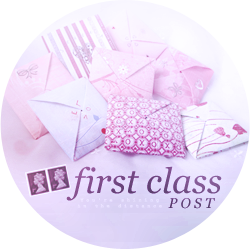 First Class Post - because this post is first class!
For review:
City of Lost Souls by Cassandra Clare
-
Goodreads
/
Amazon
The fifth book in the series! I still need to get past book two, unrfortunately; I had some issues with it first time round. But I loved the first book, so I'm hoping to get through it at some point!
Black Dawn by Rachel Caine
-
Goodreads
/
Amazon
Wooo! I am SO excited to read this book! Last Breath ended on SUCH a cliff hanger, and I'm so glad I can finally find out what happens next! And, as I host the Morganville Vampires Reading Challenge over on Ink and Paper, the lovely publicist asked Rachel Caine to sign a copy for me when she was in the office last week (see below)! Eee, I'm a happy chappy!
Changeling by Philippa Gregory
-
Goodreads
/
Amazon
I now have a finished copy. Looking forward to trying this!
Shine by Jeri Smith-Ready
-
Goodreads
/
Amazon
Whoop, the last book in the series! I still have to read the second book, but I absolutely loved the first! Looking forward to seeing what happens!
Chime by Franny Billingsley
-
Goodreads
/
Amazon
How GOOD does this book sound?! Eeee, I am excited! Gots to love me some magic! Really looking forward to reading this!