Here is all the bookish news from the past week. Bear with me, it's a long one!
Authors of award winning Spanish novel, La Estrella - translated as The Star - Javi Araguz and Isabel Hierro, want to make their book available for English readers. To help try and push this, they have had their
website
, the trailer (see below), the
first chapter
and a post on the
making of the cover
translated into English. Their hope is that if people like what they see, they will then add their name to a list to
request the book be translated into English
.
La Estrella is published in twenty Spanish-speaking countries, and in 2012 Brazil will be added to the list, and it will also be translated into Portuguese. For those of you who understand Spanish, you can check out the
blog
and
praise for the book
. Now for the synopsis...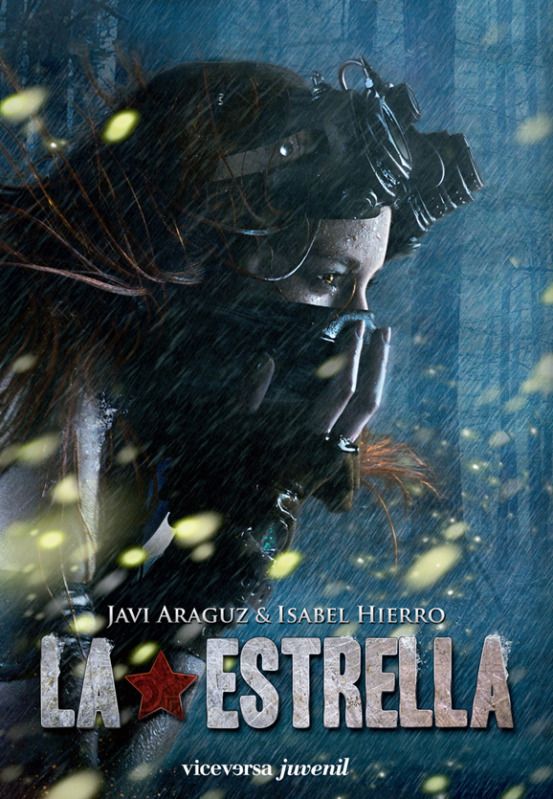 The Star by Javi Araguz and Isabel Hierro
-
The boy's eyes glittered so strongly, presaging an imminent rupture of The Quietude. Lan was perfectly aware of the prohibition of touching a Star Walker, but right now there was no turning back as their fates had inevitably been sealed off.

Centuries ago a catastrophe turned Linde into a hostile place; since then, the survivors have learned to live in isolation within the boundaries of the Safe Limits. But, the planet is constantly subjected to a change in shape and people are lost, never return. After a violent planetary transformation, Lan, a courageous girl from the Salvia clan, wakes up in the middle of the desert, only to be rescued by her worst enemy.

A young man marked by a curse.
A village hiding the biggest secret ever to be kept.
A love as dangerous as it is impossible.
A world whose surface is forever undergoing changes… when getting lost is the equivalent of death.
From the
press release
- please read for further info.
Again, if you like what you've read/seen, you can request to have The Star translated
here
.
----------------------------------------
The wonderful Brodie of Eleusinian Mysteries posted some wondeful news last Friday that I just HAD to share with you. The
first chapter of Storm by Brigid Kemmerer
is available to read! YOU HAVE TO READ IT! Why? Well, first, take a look at what the book is about...
Storm by Brigid Kremmerer
-
Ever since her ex-boyfriend spread lies about her, Becca Chandler is suddenly getting all the guys—the ones she doesn't want. Then she saves Chris Merrick from a beating in the school parking lot. Chris is different. Way different: he can control water—just like his brothers can control fire, wind, and earth. They're powerful. Dangerous. Marked for death.

And now that she knows the truth, so is Becca.

When Hunter, the mysterious new kid in town, turns up with a talent for being in the wrong place at the right time, Becca thinks she can trust him. But then Hunter goes head-to-head with Chris, and Becca wonders who's hiding the most dangerous truth of all…
From
Brigid Kemmerer's Website
Now doesn't it sound AMAZING?! But wait! There's more to convince you! Brodie actually got to
interview the four boys from the novel
for her February Valentine's Event, and ooooh, those boys are awesome! Go check it out.
THEN READ THE FIRST CHAPTER
!
Unfortunately, Storm isn't being released in the UK, but it is available or pre-order on the
Book Depository
. It will be released in the US on 24th April, and in Australia on 1st May.
----------------------------------------
The new trailer for Now is Good, the movie based on Jenny Downham's beautiful novel Before I Die has been released! Look!
How good does movie look?!
----------------------------------------
There has been some wonderful news from Mira Ink! They have
announced
that on 1st June they will be publishing the eNovellas of The Goddess Hunt by Aimée Carter and Never to Sleep by Rachel Vincent! Mira Ink will also be publishing Rachel Vincent's Reaper at a yet TBC time, and have said that My Soul to Lose is currently a World Book Day exclusive, but they will also be publishing it as a eNovella at a later date!
You have no idea how EXCITED this makes me! I have been waiting SO LONG to read Reaper, and I sooo want to read Never to Sleep! I am so happy!
----------------------------------------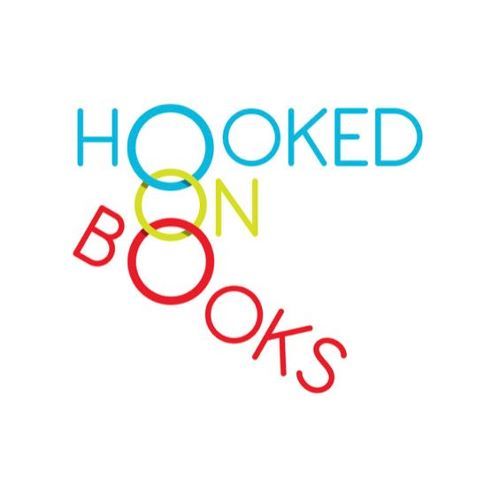 On Friday 9th March Bloomsbury formally launched its new Facebook page,
Hooked on Books
. The page will focus on Bloomsbury's young adult fiction and will feature news, events, giveaways and extras.
The Hooked on Books logo was unveiled on Friday morning and a day of exclusive news about summer 2012 super-lead,
Burn Mark
by Laura Powell, followed. Be the first to
read an extract
from the book, find out about Laura,
win a proof copy
and
see the jacket
.
Burn Mark
will be published on 7th June 2012. Witch-crime takes to the streets of East End London in the first of a captivating series of crime thrillers with a twist. In a world where witches are the persecuted underclass and inquisitors the ruling power, a shared destiny forges an unlikely alliance between the children of two ancient enemies. Think The Sopranos meets Celia Rees' Witch Child and add a touch of Spooks to give you a flavour of what this series is all about. Utterly convincing. Completely compelling. Totally unmissable.
Hooked on Books on Twitter
/
Laura Powell on Twitter
/
Laura Powell's Facebook Page
/
Laura Powell's Website
----------------------------------------
There has been news from Sea Lion Books that Angels on Sunset Boulevard by Melissa de a Cruz is being turned into a graphic novel!
Read the press release for more info
.
----------------------------------------
I have some new signings and acquisitions to share with you!
Macmillan's Children's Books has bought a new three-book series by Andrew Lane, the author of hugely popular Young Sherlock Holmes series.
The Lost Worlds novels will feature fifteen-year-old Calum Challenger, a genius on a mission to track down creatures considered so rare that most people don't believe they exist. Calum is doing it for two reasons – to take their DNA and use that to help protect these species, but also to search for a cure for his paralysis. From his state-of-the-art bedroom in London he commands a group of fearless misfit friends – a computer hacker, a free runner, an ex-marine and a pathological liar – in a race around the globe against those who want to wipe out these endangered creatures.
Read the press release for more info.
Sounds pretty cool, huh?
Simon and Schuster Children's Books have bought four books for two very different series!
Simon & Schuster Children's Books (UK) announced on 8th March 2012 the acquisition of two very different fiction series from debut author, Candida Harper, in a deal that sees the writer bringing both humorous teen fiction and gritty dystopian thrillers to the list, for publication in 2013.
Jane Griffiths, Editor at S&S, bought world rights in four books, through two separate two-book deals, from Caroline Walsh at David Higham Associates.
The Disappeared will be published under the name C. J. Harper and is scheduled for publication in February 2013, with a second book in the series to follow in 2014. Have a Little Faith will be published in May 2013, under the name Candy Harper, with a second book to follow.
Read the press release for more info
.
Strange Chemistry have signed A.E. Rought in a two-book deal. The first book is Broken, which will be published in early 2013.
Imagine a modern spin on Mary Shelley's Frankenstein where a young couple's undying love and the grief of a father pushed beyond sanity could spell the destruction of them all.

A string of suspicious deaths near a small Michigan town ends with a fall that claims the life of Emma Gentry's boyfriend, Daniel. Emma is broken, a hollow shell mechanically moving through her days. She and Daniel had been made for each other, complete only when they were together. Now she restlessly wanders the town in the late Fall gloom, haunting the cemetery and its white-marbled tombs, feeling Daniel everywhere, his spectre in the moonlight and the fog.

When she encounters newcomer Alex Franks, only son of a renowned widowed surgeon, she's intrigued despite herself. He's an enigma, melting into shadows, preferring to keep to himself. But he is as drawn to her as she is to him. He is strangely...familiar. From the way he knows how to open her locker when it sticks, to the nickname she shared only with Daniel, even his hazel eyes with brown flecks are just like Daniel's. The closer they become, though, the more something inside her screams there's something very wrong with Alex Franks. And when Emma stumbles across a grotesque and terrifying menagerie of mangled but living animals within the walls of the Franks' estate, creatures she surely knows must have died from their injuries, she knows.
Read the press release for more info
. Oh my GOD, I am dying to read this book! It sounds absolutely amazing! Seriously creepy, but beyond cool! 2013 cannot come quick enough!
Strange Chemistry have also shared the blurb to The Assassin's Curse by Cassandra R. Clarke, a book they acquired a wee while back. The Assassin's Curse is released in October this year.
Ananna of the Tanarau abandons ship when her parents try to marry her off to an allying pirate clan. But that only prompts the scorned clan to send an assassin after her. And when Ananna faces him down one night, armed with magic she doesn't really know how to use, she accidentally activates a curse binding them together. To break the curse, Ananna and the assassin must complete three impossible tasks—all while grappling with evil wizards, floating islands, haughty manticores, runaway nobility, strange magic, and the growing romantic tension between them.
Ooooh, this sounds aweeeesome! The blurb alone makes me think of Harry Potter and several adult high fantasies I've read. I don't know about you, but I'm excited for pretty much EVERYTHING Strange Chemistry will be publishing!
----------------------------------------
The original and authorized edition of Spot Goes to the Farm has been launched by Penguin Children's as an interactive reading experience in an app for ipad, iTouch and iPhone.
Read the press release for more info
.