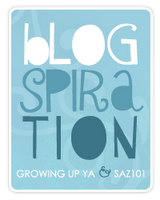 Blogspiration is hosted by Saz101 and GrowingUp YA.
For this week's Blogspiration, we have been asked to talk about a book that has inspired us. I immediately thought of two books, so I'm going to discuss them both.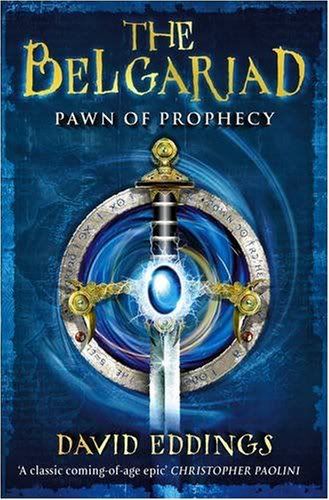 Pawn of Prophecy by David Eddings
-
Long ago, the evil God Torak fought a war to obtain an object of immense power - the Orb of Aldur. But Torak was defeated and the Orb reclaimed by Belgarath the sorcerer.

Garion, a young farm lad, loves the story when he first hears it from the old storyteller. But it has nothing to do with him. Or does it? For the stories also tell of a prophecy that must be fulfilled - a destiny handed down through the generations.

And Torak is stirring again...
From Amazon UK
I am a huge fantasy fan, and the first in the Belgariad series, Pawn of Prophecy is the start of everything I could ask for from a fantasy; a world of powerful sorcerers, sword fights, intense wars, terrible monsters, an evil god, and a mission to save the world – with the added bit of humour. It's a series of books I have come to adore over the years. They're completely thrilling!
It's the book that officially made me a reader, and no matter how many times I read it, I am taken right back to the first time I picked it up, and the wonder I felt at discovering how completely lost in a book I could be, and how it could evoke such powerful emotions in me. It's complete and utter awe. Before I had only read the first three Harry Potter books; I had enjoyed them immensely, but they didn't make me want to read anything else. Pawn of Prophecy, however, has a slightly more grown up feel to it; the danger is much more intense, the magic much more fantastic, and I wanted
more
of this feeling, and found a love of reading of books in general. Although it was originally published in 1982, Pawn of Prophecy is completely timeless. I enjoyed it as a child, and I enjoy it now as an adult. And what's even better, there are four other books in the series, and a second follow on series, the Mallorean, to enjoy too once I'm done! Unfortunately, David Eddings died several years ago, but it's down to him that I read, down to him that I blog, and down to him that my room is overflowing with books! I couldn't thank him enough if I was able.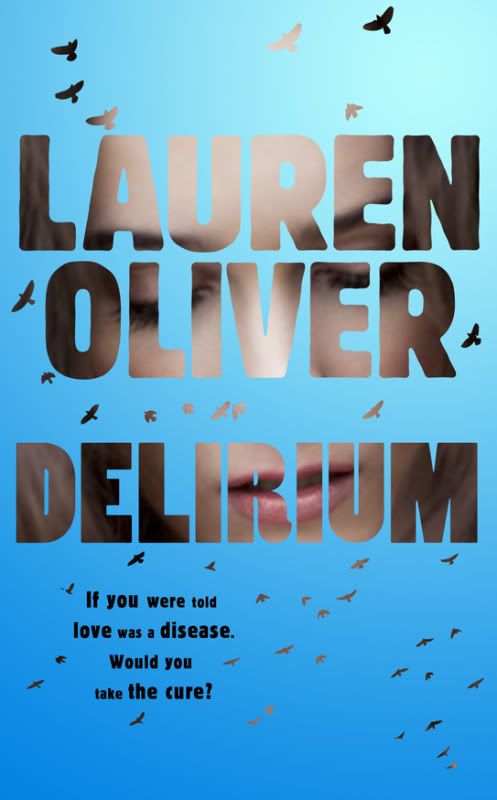 Delirium by Lauren Oliver
-
They say that the cure for love will make me happy and safe forever. And I've always believed them.

Until now.

Now everything has changed. Now, I'd rather be infected with love for the tiniest sliver of a second than live a hundred years suffocated by a lie.

There was a time when love was the most important thing in the world. People would go to the end of the earth to find it. They would tell lies for it. Even kill for it.

Then, at last, they found the cure.
From Amazon UK
I cannot even really put into words how much I
love
this book! It was the way it made me stop and think. It blew me away. I don't really know what to say. The way this book effects me kind of goes beyond words. This book makes me want to give Lauren Oliver a hug. I'm sorry, I am really unable to coherently express what I feel, so instead, I'm goint to point you in the direction of
my review
, but more importantly, to a
response to Delirium
guest post I wrote for fellow blogger's Love Month. I think that post might just show you how much this book made me think.
Hope you enjoyed this week's Blogspiration! Please feel free to link to your own Blogspiration posts in the comments, I'd love to see them!