Luisa Plaja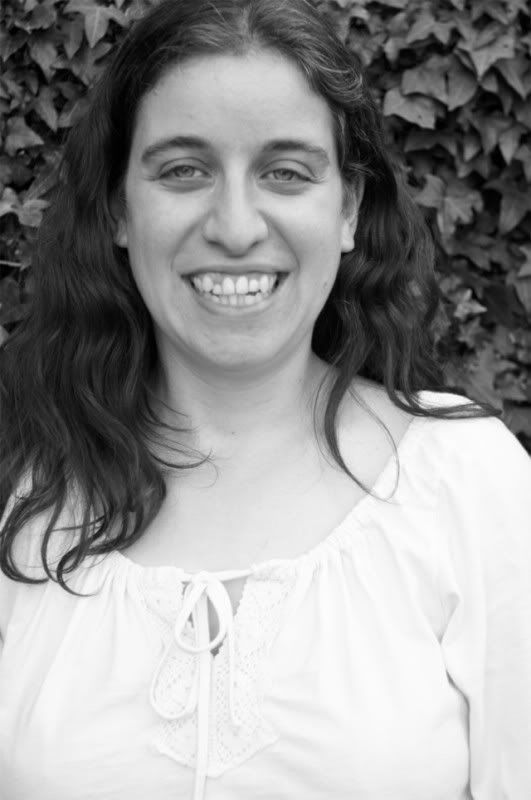 Yesterday, I talked about how it was Stephenie Meyer who opened my eyes to YA novels. Well, that's only partially true. Stephenie paved the way, but Luisa went far beyond the the call of duty as author when it came to me discovering YA. Stephenie Meyer came along, and I started reading YA urban fantasies and paranormal romances, but Luisa introduced me to the other genres of YA.
Not only is Luisa an amazing author - I surely don't need to gush about how much I love Split by a Kiss and Extreme Kissing, you probably know just how much I love them by now - but she's also a huge supporter of people reading in general. Sex in Teen Lit Month only started because of conversations I had with Luisa by email, after a discussion post I had on Ink and Paper. The idea for me to look more closely at how YA in general - rather than YA fantasy, which I was referring to on Ink and Paper - came through talking to Luisa about how books deal with it, and she helped me with the month in so many ways. She suggested books I could read, she included her own thoughts on books she had read, she posted about it on an author website she's a member of, to see if any authors would be interested in taking part, she even used her blogging budget to send me some books to review for it. And since then, we have become email buddies.
But that's just how she's helped me, but she does a lot for other readers too. Luisa is the editor of the popular YA book review blog,
Chicklish
, where she reviews and has other younger readers review a fair amount of British YA books. She is a regular commenter among the YA blogging community, being incredibly supportive and putting in her two pennies worth in reading discussions. Luisa is also an assistant in a monthly teen book club in her own area. Luisa is just awesome!
If it wasn't for Luisa, I would be missing out on so many YA novels outside of the fantasy genre and Once Upon a Bookcase wouldn't exist, because she was the one who encouraged me to pick up others - and still recommends books to me. She's also already been a huge help in kick starting Body Image and Self-Perception Month, and I'm sure she'll continue to help me and other readers as the years go by, because that's just how brilliant she is. Luisa is more than deserving of my appreciation, and many others too.