Everything, Everything by Nicola Yoon (eProof)
-
Madeline Whittier is allergic to the outside world. So allergic, in fact, that she has never left the house in all of her seventeen years. But when Olly moves in next door, and wants to talk to Maddie, tiny holes start to appear in the protective bubble her mother has built around her. Olly writes his IM address on a piece of paper, shows it at her window, and suddenly, a door opens. But does Maddie dare to step outside her comfort zone?

Everything, Everything is about the thrill and heartbreak that happens when we break out of our shell to do crazy, sometimes death-defying things for love.
From Goodreads.
I was first drawn to Everything, Everything by Nicola Yoon's beautiful cover, and then hugely intrigued by the blurb. A romance against the odds, who wouldn't fall in love with this premise? Everything, Everything turned out to be a different novel than I expected, but a fairly sweet one nonetheless.
Madeline has Severe Combined Immunodeficiency (SCID), which means she is allergic to everything - or anything, as it's too difficult to work out exactly all the things that could make Maddie ill. So she has spent the majority of her life inside her sterile, clean home where the air is filtered and recycled constantly. If she were to step outside the safe confines of her home, there's a high likelihood she would die. Maddie is fine with this, she has her online schooling, she has her books, and she has her close relationship with her mum - she has everything she needs, and has no major desire to leave her house. Sure, it would be nice if she was well and could leave, but she can't, and that's ok. Until Olly moves in next door, a gorgeous boy who wants to get to know the girl behind the window. When he writes down and shows her his email address, Maddie's world changes. Now there's something on the outside she wants to get to, but there's no way she can.
There are some things about this novel that I want to talk about, and to do so I'll have to spoil some major parts of the book, so a significant part of this review will be hidden. But lets talk non-spoilers before then. I loved how diverse this book is, and the serious topics covered, too! Maddie is bi-racial; half African-American and half Japanese-American, Olly has an abusive, alcoholic father, and Everything, Everything discusses serious illness in SCID and mental illness, too. I think we have to applaud Yoon for making these elements part of the characters' lives. Although there seems to be a lot going on, it's not heavy on the "issues". The focus of the story is on the romance between Maddie and Olly, when Maddie can't really be a part of Olly's world because of her illness (more on this later), so the other topics and issues are either smaller parts of the story, or just identities that don't define the characters, at least not too much for the most part.
I loved the conflict for the romance between Maddie and Olly. Most of their contact is through email and IMs. I love the inital contact between them, before Olly shows her his email, when he tells the "story" of the life of a Bundt cake, that sits on his windowsill with googly eyes stuck on, that cannot be destroyed. He breaks the ice by trying to destroy the cake each day, and it's really cute and funny. (I have to say, it did make me smile, though thinking about it, making jokes about a suicidal cake probably wasn't wise. Suicide isn't a joke.) And soon the chatting online becomes very strict meetings orchestrated by Maddie's nurse, Carla. No touching is allowed, they must be on opposite sides of the room, Olly can only visit for 15 minutes, and must undergo the freezing decontamination process before hand. Despite the distance between them, the tension is palpable; right there, on the other side of the room is a seriously good looking boy, who obviously finds her extremely attractive too, and staying away from each other is not what either of them has on their minds. The inevitable happens, and they touch. Nothing major at first, just hands being held, but the affect it has on Maddie is unbelievable. Up until this point, the only people who have touched Maddie in years are her mother and her nurse Carla. The only other person who's ever visited her is one of her tutors. The description of what these small, innocent touches do to Maddie are exquisite, because they're not
that
innocent. Olly's touch could kill her, and they would like a little more, but there's the fear. And it's all so new to Maddie. It's maddening and torturous, but wonderful.
However, I didn't really believe the love between the two. It felt more to me like they really fancied each other, with huge amounts of sexual tension, but I didn't feel the love. They obviously cared for each other a great deal, but I didn't feel their relationship developed enough for me to believe they were in love with each other. Which is sad, because that love is pivotal to Maddie. pivotal to the story, the thing that changes everything. But I didn't believe it. They're relatioship was sweet, sure, but, for me, it just wasn't love.
There's also a major flaw to the story. There's a crucial part of the story where Everything, Everything felt like a story than like something that could be true. Considering Maddie's condition, it felt really farfetched because... What? I just really can't imagine how it would happen, how Maddie would do something so terribly risky - even if I
did
believe the love, it was just so irresponsible and dangerous. I had moments of, "I can't believe this is happening! How is this happening? What is going on? What is wrong with Maddie?"
I'm going to elaborate on this now, as part of the spoilers. A few things will be discussed here, you've been warned. Don't click the button if you don't want the story spoilt for you.
Everything, Everything is a flawed novel, but it's an interesting one, and the romance is sweet if not a believable love story - to me at least. It's definitely one that has got people talking. I do think it's worth a read, even if just to understand what everyone is talking about. It's got people talking about and highlighting an important topic, and for that, even if you were to hate it, it has it's purpose. Through not being the best novel, it does some good.
ETA: Do read Jennifer J. Johnson's review of Everything, Everything on Disability in Kidlit - which goes into more detail about how this book is problematic, discussing things I hadn't thought of due to my privilege.
Thank you to Corgi Children's Books via NetGalley for the eProof.

Buy from: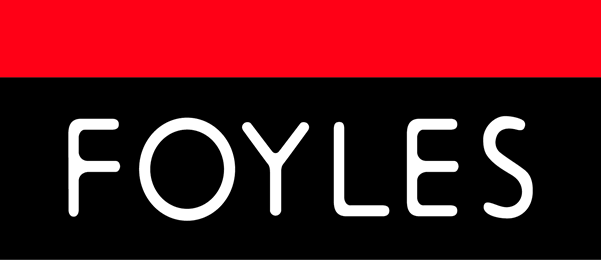 Published:
3rd September 2015
Publisher:
Corgi Children's Books
Nicola Yoon's Website