George by Alex Gino (proof)
-
When people look at George, they think they see a boy. But she knows she's not a boy. She knows she's a girl.

George thinks she'll have to keep this a secret forever. Then her (4th grade) teacher announces their class play is going to be "Charlotte's Web." George really, really, REALLY wants to play Charlotte. But the teacher says she can't even try out for the part ...because she's a boy.

With the help of her best friend, Kelly, George comes up with a plan. Not just so she can be Charlotte - but so everyone can know who she is, once and for all.
From Goodreads.
My head of department at work knows how much I love reading LGBTQ YA, so after she had a meeting with a rep from Scholastic where she heard about George by Alex Gino, she told me about it. It sounded amazing, so as soon as she had read the bookseller proof she was provided, she lent it to me. And oh my god, this book is so good!
Ten-year-old George has always known she is a girl, despite the fact that she has a boy's body. She knows there are other people like her from using the internet, but she just doesn't know how to broach the subject with anyone. Her class are reading Charlotte's Web, and George really loves it, especially Charlotte, so when it comes to auditioning for a part in the school's production of the book, she knows she has to be Charlotte. But Ms. Udell, her teacher, tells her that she can't be Charlotte because she's a boy. With George getting increasingly more upset with being treated as the boy she isn't, her best friend Kelly comes up with a brilliant idea, an idea that will change everything.
I can't even begin to tell you how amazing this book is. I'm not one for young fiction, I tend to find it's much too young for me to enjoy, but George is such an incredible story! I've read a few YA stories with transgender characters, and George doesn't really cover anything new, but it's written so beautifully, and does something those other books don't - George introduces LGBTQ characters to younger readers.
Let's take a moment to think about just what a big deal that is. When we think of YA, the intended audience is around 12+. YA misses those younger children who aren't ready for YA reading levels or some mature themes they cover. So those younger children don't really get those LGBTQ stories - except maybe when they were younger and read some picture books with same sex parents, which are, of course, important, but there's still this massive gap. And now we have George, a book for children around the same age as the title character, helping those who are cis-gendered understand what it means to be transgender, showing those who are transgender that they're not alone, that there are others out there like them, and that things can change. They see themselves represented in the fiction they're reading, and I cannot stress how important that is, nor how emotional with joy it makes me. Also, I think it's important to point out that if children are taught at a young age about many different things, including about LGBTQ lives, it will encourage understanding and acceptance as they grow and mature, creating a much more accepting world with the next few generations.
Back to the story. This is the first book about transgender characters I've read that's told in third person, and the whole way through Gino uses female pronouns for George. Normally, the books I read are generally told in first person, and I use the correct pronouns for the characters' gender identities in my reviews. But it's great to actually see "she" and "her" used in relation to George like this - of course they would be as the story is from George's point of view, it was just wonderful to see.
George is such a sweet girl, and oh my god, I wanted to give her a hug so much! She tries so hard, but she just isn't a boy. It hurts her so much whenever she's called a "young man" or "my little boy", but whenever she tries to talk about it, the words just won't come out. It's heartbreaking to read about this generally, but to read about it happening to a child! I just can't even begin to tell you how emotional it is.
But she has an incredible friend in Kelly. When George finally tells Kelly about the real her, it takes her a while to get used to the idea, because it's a bit of a shock, but once she does, she is all about treating George like the girl she is. She keeps it quiet when necessary, but when it's just the two of them, George is as much of a girl to Kelly as she is, and her acceptance is so beautiful! But even before she's told, Kelly is completely supportive in George wanting to try out for the part of Charlotte in the play. I just love her!
What was more difficult to stomach were the reactions from Ms. Udell and George's mum. Ms. Udell isn't pleased when George auditions for the part of Charlotte, and thinks it's a joke. Of course she can't play Charlotte, especially when there are so many girls who already want the part! She offers George the chance to audition to play one of the male characters, but completely dismisses the idea that George can play Charlotte, or really any female character. Let's put aside that George is trans for just one moment, because even if she wasn't, I think this is just so wrong! George is ten-years-old, she's a child still, and yes, it's school, but a production is still a part of play, and children should be
allowed
to play, and not have gender-roles forced onto them! Oh my god, this wound me up! I can't tell how angry this makes me. But this book is about George, and all she wanted was for a chance to show who she really was; if she got to play Charlotte, maybe people would see she was a girl! But that opportunity has been taken away from her, and it's so upsetting.
Then we have George's mum. When she discovers certain secrets George has been hiding, she talks about how George dressing up in her clothes used to be cute when she was a toddler, but it isn't now, and when George tries to broach the subject of her being a girl, she doesn't want to talk about it right now. And it's not just dismissive, it's annoyed, like her "son" is purposefully misbehaving and being naughty, rather than trying to have a serious conversation with her mother. Her mum isn't like this the whole way through the book, but it happens enough to really wind me up. There's no effort to understand and listen for a fair while, and it bugs me so much. If anything, this book is teaching me about the kind of parent I want to be when I am one, so I suppose George's mum's behaviour works; if parents read this and change their thinking when it comes to how they may react to any serious conversation with their child, then it can only be a good thing.
The ending of this book is far too beautiful for words. It's completely uplifting, and so emotional! It brought tears to my eyes! I'm not going to go into the specifics, because the beautiful wonderful things that happen not just in the story, but in the writing, are things to be discovered and
felt
by you as you read. But it's so completely wonderful!
George is undeniably one of the most incredible LGBTQ books I've read, and maybe one of the most important. Every child should have a copy of this book, every school library should stock it, and every parent should read it with their child. I know once it's published, I'll be buying myself a copy, and a copy for best friend's baby. It will be waiting for her for when she's old enough to read this beautiful, powerful, uplifting story.
Thank you to Scholastic for the bookseller proof.

Buy from: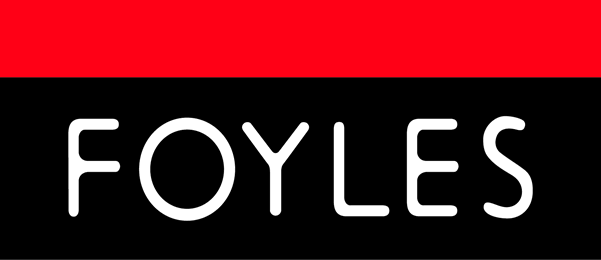 Published:
25th August 2015
Publisher:
Scholastic
Alex Gino's Website