Shadowplay by Laura Lam (eProof)

-

WARNING!

I cannot review this book without spoiling the others in the series. Read no further if you're planning on reading this series and don't want it spoilt for you. The circus lies behind Micah Grey in dust and ashes.

He and the white clown, Drystan, take refuge with the once-great magician, Jasper Maske. When Maske agrees to teach them his trade, his embittered rival challenges them to a duel which could decide all of their fates.

People also hunt both Micah and the person he was before the circus–the runaway daughter of a noble family. And Micah discovers there is magic and power in the world, far beyond the card tricks and illusions he's perfecting…

A tale of phantom wings, a clockwork hand, and the delicate unfurling of new love, Shadowplay continues Micah Grey's extraordinary journey.

From Goodreads.

It's taken me quite a while to read Shadowplay by Laura Lam. I really enjoyed the first book in the Micah Grey trilogy,

Pantomime

, but I've struggled to find the motivation to read the second book. And now I've read it, I wasn't missing out on too much. Considering how much I loved Pantomime, I'm quite disappointed in Shadowplay.

Micah and Drystan are on the run for the events that happened at the circus. They seek the help of Jasper Maske, a magician and an old friend of Drystan's. Maske can no longer perform magic to an audience due to losing a duel 15 years ago, and agrees to teach the two runaways magic to perform at the Kymri Theatre. Cyan, also an ex-circus performer, is hired as a magician's assistant, despite Drystan and Micah's misgivings and distrust. Discovering that Maske is teaching, his old rival, Taliesin, challenges him to a rematch duel; Maske's students against Taliesin's grandsons, the outcome of which could be disastrous. Meanwhile, the Phantom Damselfly turns out to be more than she seems, and as he tries to figure things out, Micah discovers so might he and Cyan.

Despite being gripped by Shadowplay, really eager to find out what happens, it left so much to be desired. I am a huge fan of magic. In a big way. If there's a magic programme on TV, I'm watching it. I've even been to see Paul Daniels perform live. I love magic! However, Shadowplay's magic was far from magical. I wasn't interested at all, and except for the fact that it gave Drystan and Micah somewhere to live at the theatre, and introduced them to Cyan who is quite important, I was struggling to understand why any of it mattered. The outcome of the duel was predictable, so other than being an environment where Micah gets to grow, in my opinion, there was no reason for all the magic. I was reading along hoping something interesting would happen soon far too often.

And when those interesting things do happen, I ended up with more questions than I had answers. I understand the Damselfly now, but there were no other distinct revelations in this book. We got hints, and clues, and questions, and I'm still none the wiser. I still know very little about Micah's nature, and - although for this story it's linked to what I'm interested in - I'm not talking about Micah being intersex. I'm talking about what happened with the Penglass, and why. What is so special about Micah? (With regards to my comment about Micah being intersex, it might seem dismissive to those who've yet to read Shadowplay, I'd like to just clarify, I'm not being dismissive of his being intersex, it's obviously a very important factor when it comes to how Micah views himself, to his identity. However, there's something that happens in this book in relation to him being intersex that I can't talk about that has me less interested in it than I am in other aspects of the story.) So the fact that we get possibilities about Micah - and Cyan - but nothing concrete, nothing definite, and that even these infuriating hints are so few and far between, I was so frustrated by the time I finished the book.

As for the romance between Drystand and Micah, what romance? I didn't feel it, I didn't believe it. Considering I started this book hoping something would happen between them, I'm so upset that I found it unbelievable, that it did nothing for me; I wasn't wowed, I wasn't hoping for more, I didn't particularly care about their relationship.

The brightest point in this book, other than the Damselfly, which I can't really discuss, is Cyan; she's a little funny and she's quite intriguing, and I found her to be a much more fascinating character than Micah in this book. Yet, saying that, I'm not sure I care about her enough. Too much of this book left me flat and unfeeling.

Considering how most of the story went, I was expecting a great deal from the ending, but it didn't deliver. Shadowplay is very much a middle book, with not much happening. Quite the let down. On the plus side, despite how disappointed I am, I am still intrigued by this world, even if I'm not so infatuated with the characters. So I will read Masquerade, the third book in the trilogy, sometime after it's release in 2016 from Tor -

who bought the series

after Strange Chemistry closed last year - but I won't be rushing out to get it. Don't get me wrong, I have read far worse books, but with Pantomime being so incredibly good, I can't believe how badly Shadowplay disappointed. It just didn't come close to the story I expected.

Thank you to Strange Chemistry via NetGalley for the eProof.

Buy from: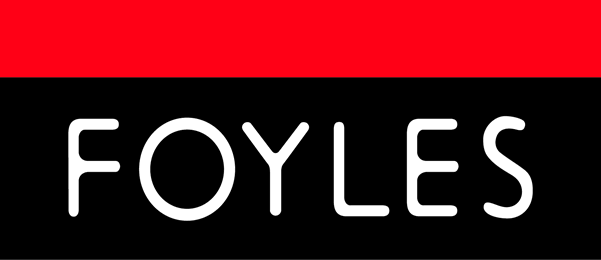 Published:
7th January 2014
Publisher:
Strange Chemistry
Laura Lam's Website
My other reviews from the series:
Pantomime (Micah Grey/Dark Circus Book 1)