Girls Will Be Girls by Emer O'Toole
-
Emer O'Toole once caused a media sensation by growing her body hair and singing 'Get Your Pits Out For The Lads' on national TV. You might think she's crazy - but she has lessons for us all. Protesting against the 'makey-uppy-bulls**t' of gender conditioning, Emer takes us on a hilarious, honest and probing journey through her life - from cross-dressing and head shaving, to pube growing and full-body waxing - exploring the performance of femininity to which we are confined.

Funny, provocative and underpinned with rigorous academic intelligence, this book shows us why and how we should all begin gently to break out of gender stereotypes. Read this book, open up your mind and, hopefully, free your body. GIRLS WILL BE GIRLS is a must-read wake-up call for all young women (and men).
From Goodreads.
For a while I've been thinking a lot about feminist issues and what my opinions are. I have also had a lot of feminist articles on my Twitter feed recently, but some of the issues that came up were things I'd never thought of, never considered. I realised I should probably educate myself, and tweeted asking for recommendations of feminist books to help me become a better feminist. Girls Will Be Girls by Emer O'Toole was recommended to me by YA author of Only Ever Yours,
Louise O'Neill
, and blogger
Charlie Morris
. And what a brilliant book!
O'Toole looks at gender as performance, albeit an unconscious one; how we dress and how we act within our gender roles, and how thinking consciously about the way we live in a patriarchal world and playing with our gender roles, we would not only make a statement and confront society's biases, but become happier in our selves. O'Toole walks us through her path from an anorexic teenager wanting to be thin as society tells us thin and pretty is best, to a gender-bending woman who has grown out her body hair and will wear heels one day, and have a shaved head the next, discussing psychology and theories on gender along the way.
Unfortunately, I don't have quite the academic brain I would like. Complex concepts I find difficult to get my head around. So it took me a while to get through Girls Will Be Girls as I tried to understand what I was reading, and then form an opinion It's frustrating to me that I'm not the kind of person who can understand these things first time round, and a few times I would morosely think about putting the book down and giving it up as a lost cause, but this is a topic that is important to me, and I want to have my mind broadened, so I stuck at it. Fortunately, O'Toole breaks down these concepts and theories pretty well, so rather than reading the book and thinking, "I don't have a clue what's being said here
at all
," I would read certain paragraphs a few times over, and it would click. Yes, I would have to do this more times than I can count, but I have found that people at large tend to understand such things better than I do, generally, so the point is
I
finished Girls Will Be Girls understanding what the book was saying about gender performativity, schema, and so on, which is a great feat for O'Toole! And if I can understand, then Girls Will Be Girls is pretty accessible.
And I've found that reading Girls Will Be Girls slowly, reading certain sections over, and educating myself has already been so worth it! O'Toole has got me thinking about the way I, and the women and men around me, act. I have had discussions about certain aspects with my family and friends, I've thought about how I view my body and how I dress it, about how I present myself to the world as a woman through my behaviour, even about how I work as a bookseller. Changes were being made before I even finished the book, both in mentally and in how I act. My perspective was shifted and I asked myself "Why?" about so many things I think about myself and my body, and women in general, getting to the root of those thoughts, and then attempting to change them. I've started not asking customers whether the child they want book recommendations for is male or female, no longer selecting books based on their gender. I've also thought about the heavily gendered books that are on many bookshops' shelves and what they can lead too; we want to encourage children to read, but girls are automatically going to the pink and sparkly fairy books, and boys to the superheroes, astronauts and car books.
These are the things that have been on my mind for several days now, and I love how I'm thinking and questioning everything so much! I genuinely think that so many women would start to feel much more confident in themselves and about their bodies if they read this book, if they see why they view their bodies as they do, and how they can change that. It's so obvious, and yet something that simply didn't occur to me. This book is
so powerful
! My review has come nowhere near close enough to doing Girls Will Be Girls justice, seriously. It's so interesting! I was nodding my head along to so much of it, and even the parts that I didn't agree with or didn't think would work for me were so fascinating to read about. I'm learning to be a better feminist, but O'Toole has kick-started my education brilliantly. I can't recommend Girls Will Be Girls enough!

Buy from: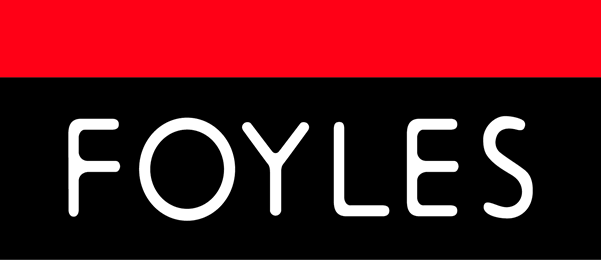 Published:
5th February 2015
Publisher:
Orion
Emer O'Toole on Twitter