I Was Here by Gayle Forman (eProof)
-
This characteristically powerful novel follows eighteen-year-old Cody Reynolds in the months following her best friend's shocking suicide.

As Cody numbly searches for answers as to why Meg took her own life, she begins a journey of self-discovery which takes her to a terrifying precipice, and forces her to question not only her relationship with the Meg she thought she knew, but her own understanding of life, love, death and forgiveness.

A phenomenally moving story, I Was Here explores the sadly all-too-familiar issue of suicide and self-harm, addressing it in an authentic way with sensitivity and honesty.
From Goodreads.
Being such a huge Gayle Forman fan, it was a no-brainer for me to start my reading on mental illnesses for May with I Was Here. Sadly, it wasn't as brilliant as Forman's previous novels.
Cody is still grieving over the death of her best friend Meg, who took her own life. Her grief takes the form of guilt and anger; Meg had moved away for college, and so Cody wasn't around as much to see the signs. She didn't know anything was wrong with Meg, and wasn't there to help her. When she goes to Meg's house to collect her things, she comes into possession of her laptop. Not only have months of sent and received email been wiped, but there's an encrypted file in the trash. With the help of one of her housemates, Cody starts to dig deeper into what Meg was trying to hide, hoping to find reasons for Meg's death.
I Was Here is not the book I was expecting. It's still fairly good, but the focus is on Cody figuring out what happened with Meg, and dealing with her grief, rather than with a romance at it's heart like the Just One Day books, and even, partly, the If I Stay duology. I was expecting more of a romance element, and while there is one, it's a subplot and really not that important to the whole story. I Was Here is a little slow, though. With Harry Kang, Meg's housemate and computer whizkid, helping Cody out, I expected them to find out an awful lot more on their computer than what they did. Cody trying to work things out from that point on takes weeks with not much happening. It gets kind of creepy and disturbing, and Cody makes some highly questionable decisions I just didn't agree with, but for the most part, I was just waiting for something to happen.
For the most part, I liked all the characters in this book. I sympathised with Cody as she struggles with her grief and understanding why Meg would take her life. I really liked her housemates, super friendly Alice, Stoner Richard, and Harry, and I even liked with Ben McAllister, the guy who broke Meg's heart. He's a singer and guitarist in a band, and Meg met him at a gig. A friendship was formed, but things went south, so Cody instantly dislikes him and his cocky attitude. But underneath the flirting and cockiness, Ben is grieving and dealing with his own guilt. I just wish there was more of these characters; despite liking Cody, I got a bit tired of her being in her own head and having the same thoughts the whole time.
Considering this book is about Meg's suicide, there's not an awful lot about Meg and what she was going through. It's more Cody's quest for answers. Depression is a serious topic, someone dying by suicide is huge, and I just think there should have been more on these two aspects of the story. I wish we knew more about how Meg was feeling, that there was more about ways with coping with depression, something positive, but there wasn't. This was more about Cody than Meg, but, although Cody might have been left behind, Meg was the one who was ill. I think there should have been more on that, I really do.
Sadly, not Forman's best book, in my opinion. It still has her wonderful writing that kept me reading and flying through, but a slow plot with not much in the way of a conclusion. I really was expecting more. Please do read some other reviews before deciding not to read I Was Here based on my review alone. You might enjoy it.
Thank you to Simon & Schuster UK via NetGalley for the eProof.

Buy from: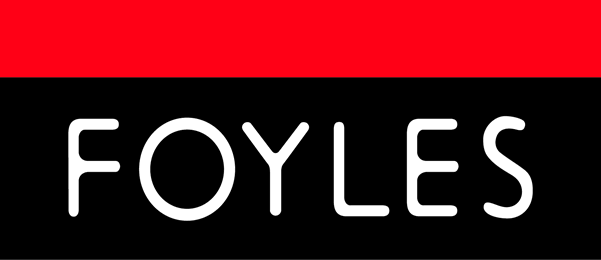 Published:
29th January 2015
Publisher:
Simon & Schuster UK
Gayle Forman's Website