The Ruby Circle by Richelle Mead (review copy)

-

WARNING!

I cannot review this book without spoiling the others in the series. Read no further if you're planning on reading this series and don't want it spoilt for you. Sydney Sage is an Alchemist, one of a group of humans who dabble in magic and serve to bridge the worlds of humans and vampires. They protect vampire secrets—and human lives.

After their secret romance is exposed, Sydney and Adrian find themselves facing the wrath of both the Alchemists and the Moroi in this electrifying conclusion to Richelle Mead's New York Times bestselling Bloodlines series. When the life of someone they both love is put on the line, Sydney risks everything to hunt down a deadly former nemesis. Meanwhile, Adrian becomes enmeshed in a puzzle that could hold the key to a shocking secret about spirit magic, a secret that could shake the entire Moroi world.

From Goodreads.

I was super excited to read the final book in the Bloodlines series, The Ruby Circle by Richelle Mead, but a little sad too, as it would mean the end. I was sure it was going to be an epic story, but I finished it feeling a little disappointed.

Now they're married, Sydney and Adrian are at Moroi Court, under Queen Lissa's protection from the Alchemists who want Sydney back and in re-education. But they are struggling; they cannot leave Court without the Alchemists going after them, but the Moroi aren't impressed with their marriage, either, so they feel trapped in their home. They're also feeling helpless as they are unable to help search for Jill, who has gone missing. That is until Mrs Terwilliger turns up from Palm Springs with something that was left for Sydney - something that leads Sydney on a treasure hunt of clues from whoever has kidnapped the Moroi Princess. Meanwhile, Sonya has asked Adrian to have a word with Nina; since her sister has been missing, she has been exhausting herself in Spirit dreams trying to locate her sister. She's not far off losing her sanity, and Adrian is struggling on how to help her when she's so adamant to use as much Spirit as it takes. When they discover a clue as to where Olive is, Adrian is determined to help Nina and locate her himself. In doing so, he makes a discovery about Spirit that could change everything.

So much happens in The Ruby Circle, my description above barely scratches the surface. Saying that, the various events that take place in the book aren't as huge as I expected them to be. I had already worked out who had abducted Jill at the end of Silver Shadows, so that wasn't a big revelation for me. But as I knew, I did expect more out of that confrontation, and those that followed. There were certain parts of the book that felt a bit too easy, I really thought things should have been much more difficult to get through for the final book. It's not that lives weren't in danger, they were, but getting out of danger felt really simple. Sometimes there were possible consequences to getting out of danger, but I did think most of the time, "Is that it?"

I also struggled with the romance in this book. Sydney and Adrian are still the same characters, and I love them dearly, but I wasn't believing the love between the two of them in this book. There was just something missing for me, which was really disappointing, as their romance was one of the major draws to this series for me.

Then ending was pretty cool, though. I did like it. Was pretty sweet on several levels. And I like how, although this series is most definitely at an end, there's still the possibility of more books. There are certain situations that could arise if Mead chose to write them, which would lead to more books. I like this, because the possibilities are really interesting, and it's something I'd love to see. (Though from what I've read, Mead has no plans to continue writing stories in this world.)

Overall a disappointing read when compared to my expectations, but not a bad story. Still a definite must read for fans of the series, for the cool things discovered.

Thank you to Penguin for the review copy.

Buy from: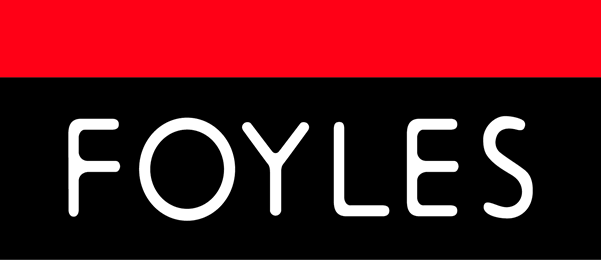 Published:
10th February 2015
Publisher:
Penguin
Richelle Mead's Website
My other reviews from the series:
Bloodlines (Bloodlines Book 1)
The Golden Lily (Bloodlines Book 2)
The Indigo Spell (Bloodlines Book 3)
The Fiery Heart (Bloodlines Book 4)
Silver Shadows (Bloodlines Book 5)