Seraphina by Rachel Hartman
-
Four decades of peace have done little to ease the mistrust between humans and dragons in the kingdom of Goredd. Folding themselves into human shape, dragons attend court as ambassadors, and lend their rational, mathematical minds to universities as scholars and teachers. As the treaty's anniversary draws near, however, tensions are high.

Seraphina Dombegh has reason to fear both sides. An unusually gifted musician, she joins the court just as a member of the royal family is murdered—in suspiciously draconian fashion. Seraphina is drawn into the investigation, partnering with the captain of the Queen's Guard, the dangerously perceptive Prince Lucian Kiggs. While they begin to uncover hints of a sinister plot to destroy the peace, Seraphina struggles to protect her own secret, the secret behind her musical gift, one so terrible that its discovery could mean her very life.
From Goodreads.
I've been meaning to read Seraphina by Rachel Hartman ever since it was released, but just never got round to it. When Cynthia of
Afterwritten
raved about it in
her review
, Seraphina was put on my radar again, and I decided to read it sooner rather than later. I now wish I had read it when it originally came out - Seraphina is amazing!
It's coming up to forty years since the peace treaty between Goredd and dragons was signed. Seraphina, the newly appointed musical assistant to Viridius at the palace, is preparing for the huge celebrations to mark the anniversary, which will be attended by Ardmagar Cormonot, the leader of the dragons. However, not everyone is on the side of peace, and wants the saarantrai - dragons in human form - out of their town. When Prince Rufus is murdered, and all evidence points to a dragon as his murderer, fear of and prejudice towards dragons is dialled up several notches. Seraphina somehow finds herself involved in the investigation into Prince Rufus' death, and getting close, too close, to Prince Lucian Kiggs, the Captain of the Guard. But Seraphina has secrets, secrets about why she is so musically talented, and drawing anyone's attention could put her life in danger. How can she help solve the murder, and stay to the shadows?
Oh my god! Seraphina is such a fantastic book! I absolutely loved it! The world building, the dragons, the mystery! Seraphina's secret is revealed quite early on, and I guessed it from the very first page, but I'm going to try and leave it out of this review, but it might be difficult to discuss the plot in too much detail.
Since the treaty, some dragons - or Saar - live among the humans, as scholars and teachers. Seraphina's father is a lawyer who is an expert on the treaty, and her teacher, Orma, is a Saar, so through being around them both, Seraphina has picked up more knowledge and insight on Saar and Sarantrai, and so more understanding and less prejudice. It's because of this, and speaking up against those discriminating against Saar - and also the fact that she's Princess Glisselda's music tutor - that she finds herself involved in investigating Prince Rufus' death.
This puts her in the presence of Prince Lucian Kiggs, who is leading the investigation as Captain of the Guard, more often than she would otherwise. Kiggs is very observant and seems to see more of Seraphina than she willingly shows, and although he doesn't seem to be twigging on to her secret, he still seems to understand her more than anyone else. Having to hide so much has made Seraphina quite lonely, so to have Kiggs' understanding and friendship, although dangerous, is something she is so appreciative of. She is shown kindness and affection, and with their arguing over philosophy, Seraphina can't help but develop feelings for him. But she has her secrets, and of course he is engaged to Princess Glisselda, so her heart is as heavy as it is light whenever she's with him.
The dragons in this book are amazing. They pretty much worship logical thinking, and believe emotion gets in the way of that, so emotion is simply not allowed. However, when in human form, emotion comes with the body, so it's something the continuously force aside. Because of this, dragons are very peculiar creatures. They react differently, and sometimes fail to understand completely what a human is getting at - sarcasm goes completely over their heads. They're quite intimidating with their emotionless ways, and this difference can put people of edge. Seraphina finds it a little difficult with Orma, a Saar she has known her whole life who she has come to care for, who feels nothing for her. She is often exasperated by his lack of greeting or farewell. The dragons are just really interesting, and I'm really looking forward to seeing more of them in future.
As I am of Seraphina, Kiggs and Glisselda! Seraphina is absolutely gripping, and the result of the investigation took me completely by surprise! And considering how the book ended, if Seraphina is amazing, Shadow Scale, the second book, is bound to be epic, and I'm so excited to read it!

Buy from: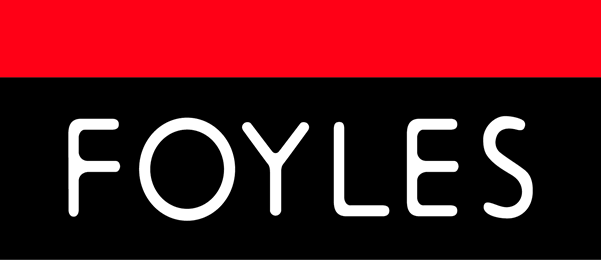 Published:
3rd January 2013
Publisher:
Corgi Children's Books
Rachel Hartman's Website