Me Being Me is Exactly as Insane as You Being You by Todd Hasak-Lowy (ARC)
-
A heartfelt, humorous story of a teen boy's impulsive road trip after the shock of his lifetime—told entirely in lists!

Darren hasn't had an easy year.

There was his parents' divorce, which just so happened to come at the same time his older brother Nate left for college and his longtime best friend moved away. And of course there's the whole not having a girlfriend thing.

Then one Thursday morning Darren's dad shows up at his house at 6 a.m. with a glazed chocolate doughnut and a revelation that turns Darren's world inside out. In full freakout mode, Darren, in a totally un-Darren move, ditches school to go visit Nate. Barely twenty-four hours at Nate's school makes everything much better or much worse—Darren has no idea. It might somehow be both. All he knows for sure is that in addition to trying to figure out why none of his family members are who they used to be, he's now obsessed with a strangely amazing girl who showed up out of nowhere but then totally disappeared.

Told entirely in lists, Todd Hasak-Lowy's debut YA novel perfectly captures why having anything to do with anyone, including yourself, is:

1. painful
2. unavoidable
3. ridiculously complicated
4. possibly, hopefully the right thing after all.
From Goodreads.
FYI:
My review
will spoil
what Darren's dad reveals to him. We find out about this revelation
really
early on in the story, so I don't feel it's really that much of a spoiler, and considering it's a focus of the majority of the story, I have no idea how I can review this book without talking about it. If you don't want this spoilt for you, though,
do not read any further
.
As soon as I heard about this book, I knew I had to read it. A story told entirely through lists, that's as long as it is - 656 pages, about what sounds to be quite a complicated story? I am sold! This book is really amazing, but the ending has left me totally confused.
Darren isn't doing so great. His parents are divorced, his brother has left for college, and his best friend has moved away. Dealing with the divorce has been hard, but he doesn't really have anyone to talk to. And then one morning, his dad drops a bombshell on him; he's gay. Darren doesn't know how to deal with this sudden declaration, or how to work out what it means. Not being able to cope with all that's going on in his head, or with having to spend a several hour journey with his dad later to visit his brother, he decides to skip school and visit his brother early. But Zoey, a quiet and seemingly strange girl from school Darren has always had a thing for, adds further complications; she turns up mid-journey, and spends the day with him. And then disappears.
I felt quite sorry for Darren. He has really struggled with his parents' divorce. He understands that now they're apart they seem happier than they were together, but that's not what he wants. He wants his family whole; his parents together, and happy about it, and possibly his brother back home. Even now, there is still tension between his parents, and flitting between the two homes is difficult. It doesn't help that his mother isn't really around as much, as for her job she has to travel to and from California quite a lot, so Darren is forced to stay with his dad who just wants to talk about everything. And then his dad throws another spanner in the works by revealing he's gay.
I really like the way this was handled. Darren isn't homophobic, he doesn't have a problem with gay people... but this is not something you expect to be told from your dad. He's gay? He's always been gay? So what does that mean for his mum and dad's relationship? Was it all a lie? Had his whole childhood been a lie? Darren really isn't happy, and doesn't know how to deal with it. Also, although being gay isn't a problem, having a gay dad kind of maybe is, because of how he's going to be seen - he's always going to be the guy with the gay dad, he's a little worried what people will think of him. But mostly, his struggle is with accepting it himself. His dad is not who he thought he was, he never has been, and although he doesn't have a problem with gay people, it's a complete shock. And with his mother not always there, and his best friend nowhere near by, he's lonely, and doesn't really have anyone to talk to. Hence him deciding to go visit his brother on his own.
The voices of the various characters in this book were brilliant! So distinctive! I especially loved Nate's, even though he frustrated the hell out of me. It was Darren's, Nate's and Zoey's that stood out for me. In fact, it was Darren's relationship with Zoey that was the highlight of the book for me. In the end, it turns out to be only one part of a book with many parts, so not as much of a focus as I would have liked. But hey, Darren has a lot going on, and does spend a lot of time thinking about her and questioning things, even if there isn't much page-time of them together. And Me Being Me isn't so much a book about Darren's relationship with any one particular person, but with all of them. It's a book about him.
However, this book had one major flaw for me; the ending. I have no idea if I missed something, or if that is just how it ended. There are so many questions left unanswered! Maybe there will be a sequel, from someone else's point of view, where we find out the answers to these questions. But if not, and that is just it, with me having not missed anything... then that is one hell of an infuriating ending, to the point where I'm quite angry. To get
so
invested in a story, in a character, and wanting them to work out everything, and then to have... things end like that?! I'm really trying not to spoil it, but it just felt cruel.
I
want to know what was going on too, how comes I don't get to hear? I really do hope there's a sequel, but if not, I'm really not happy. Has anybody else read this yet? Please talk to me about the ending in case I have completely missed something! Because there are just no words really.
Overall, though, a really amazing book, apart from those last four pages. I'd still really recommending this book despite the ending, because it's just so, so good otherwise! And the format is so interesting and works so well! Definitely something to check out!
Thank you to Simon & Schuster Children's Books for the review copy.

Buy from: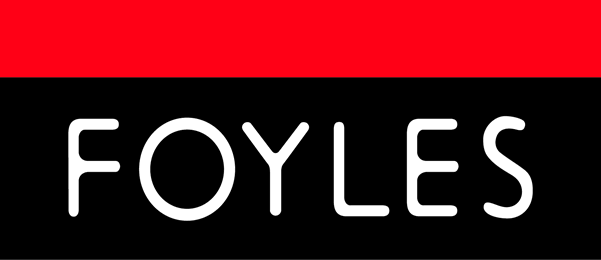 Published:
23rd April 2015
Publisher:
Simon & Schuster Children's Books
Toss Hasak-Lowy's Website