Half Bad by Sally Green (proof)
-
Wanted by no one.
Hunted by everyone.

Sixteen-year-old Nathan lives in a cage: beaten, shackled, trained to kill. In a modern-day England where two warring factions of witches live amongst humans, Nathan is an abomination, the illegitimate son of the world's most terrifying and violent witch, Marcus. Nathan's only hope for survival is to escape his captors, track down Marcus, and receive the three gifts that will bring him into his own magical powers—before it's too late. But how can Nathan find his father when there is no one safe to trust, not even family, not even the girl he loves?

Half Bad is an international sensation and the start of a brilliant trilogy: a gripping tale of alienation and the indomitable will to survive.
From Goodreads.
With the YA Book Prize 2015 awards ceremony coming up, and an event I'm going to with Sally Green on the panel, I thought it was about time I got stuck in to Half Bad. Receiving a
mostly positive review
from from Cynthia of
Afterwritten
, I was really looking forward to reading this, but I've finished thinking it was merely ok.
In a world of witches, where White Witches - the good - hunt Black Witches - the bad, Nathan is the son of a White Witch and a Black Witch, and his very existence is repugnant. Unsure whether he is going to become a White Witch or a Black Witch, Nathan has been watched most of his life, called in by the White Witches Council for assessments to see on which side he will fall. Deciding it's far too dangerous to leave a possible Black Witch at his home, he is now locked in a cage, his guardian an approved White Witch - because not only is Nathan a Half Code, he's also the son of Marcus, the deadliest Black Witch in England. But if Nathan doesn't escape and find his father to receive his three gifts on 17th Birthday, he could die.
The story starts off in second person narration, which, as opposed to first person which is "I/me" or third person which is "he/she", is "you/your". This was a little jarring at first, but I got used to it pretty easily, and I think it was pretty clever on Green's part. It's a great way of showing where Nathan in mentally. He's had a pretty crappy life so far, and now he's living in a cage outdoors. By thinking "you" instead of "I", he distances himself from the things he's going through. As I said, it doesn't last for long, as the story switches to tell Nathan's story from when he was a child to present day.
The world building of of this urban fantasy story is pretty interesting for the most part. There are White and Black Witches who despise each other. Black Witches spend a lot of time killing other Witches, White or Black. On their 17th Birthday whets - underage Witches - are given three gifts from a parent or grandparent, drink some blood from that relatives hand in a magical ceremony, and will soon develop their Gift, their own magical talent, and they are now a Witch. Some White Witches then go on to be Hunters, to hunt down Black Witches, and there's a White Witches Council of England, Scotland and Wales, who rule over the White Witches. I couldn't tell you what other Witches do with their time.
We learn all this fairly early on, so most of the time, we're with Nathan in his cage, or learning how he ended up there, and what happens afterwards. And even afterwards... Half Bad is generally quite a slow novel, I found. It's interesting, but not a huge amount happens, not all that exciting anyway. Most of that comes very near the end of the novel, and even then I was urging the pace to get faster, the tension to be more edge-of-your-seat, and for there to be more action.
Half Bad isn't a
bad
story, it was interesting and I kept reading, just not a huge deal happens in it. I was expecting more, despite the mixed response this novel has had. I enjoyed it, but I can't yet say if I enjoyed it enough to pick up the second book, Half Wild. I might need some convincing.
Thank you to Penguin for the proof.

Buy from: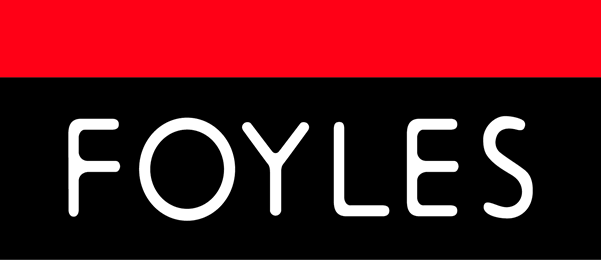 Published:
27th March 2014
Publisher:
Penguin
The Half Bad Website