Silver Shadows by Richelle Mead

-

WARNING!

I cannot review this book without spoiling the others in the series. Read no further if you're planning on reading this series and don't want it spoilt for you. Two lovers, torn apart...

Their world has been destroyed. Now Sydney and Adrian are struggling to pick up the pieces and find their way back to each other. But first, they have to survive.

Sydney is trapped and surrounded by enemies. Every day is a struggle to hold on to her identity and the memories of those she loves. Meanwhile, Adrian is told to forget Sydney, but he won't give up hope - though old demons and temptations are beginning to taunt him.

Their worst fears now a chilling reality, Sydney and Adrian face their darkest hour yet...

From the blurb

Oh my god, this series! I know I was a little disappointed with The Fiery Heart, but Silver Shadows more than makes up for it. And I've come to realise that we need the romance heavy The Fiery Heart to get Sydney and Adrian's romance and understand it's development, so we can be rooting for them in Silver Shadows. This book is incredible!

There's no way I can really sumarise this book in any way that's better than or equal to the blurb above. So much happens in this book, and it would be incredibly easy to spoil certain things by trying to summarise it, so I'll pass on that this time round. But god, this book is pretty much all tension. Sydney's life in re-education is hell. The extent to which the Alchemists will go to "fix" those who have "sullied their souls" is disgusting. It's practically torture. As long as you're going along with everything they say and do all they tell you to do, things are pretty much ok - but their opinion of what is right is so out of bounds, that you would have to swallow your morals and beliefs, your urge to correct them for their disgusting views, all the time just to get by. And that doesn't always happen. Sydney is so awesome though, because she is so strong. She may play along at times, but she always keeps in mind that she's doing this to get to Adrian sooner. And she does what she can to learn about the facility and how she might escape, and she tries her utmost to help the others there - despite it being encouraged to shun other detainees who have slipped up.

Adrian is at his wits end. He is trying and trying to reach Sydney in his dreams, but it's just not happening, and all other things he's tried have fallen trhough. He doesn't know what else he can do. He's in the deepest, darkest pit of despair, and using Spirit so much is taking it's toll. He goes back to alcohol in a big way, and the voice he hears of his Aunt Tatiana just gets louder. But when a small glimmer of hope, some way to possibly help, is discovered, Adrian's determination is incredible. I'm not sure I've read a book with a male perspective where the guy is more fiercely loyal about doing all that must be done to save the one he loves. Adrian in this book just took my breath away, especially considering all his other issues.

Thinking back over everything that happens in the book, it's hard to believe it's only 380 pages long! Seriously, I've barely touched the surface. I was wound up so tightly the whole way through, desperate to know how things were going to turn out! To say it's action-packed wouldn't be quite true, it's not full of fighting, but there is always something happening. Some plot, some scheme, or some new torture from the Alchemists to discover. There is no let up with this book! Then last 100 pages or so kind of feel completely separate to the rest of the book in that it's so far removed from what happens earlier. As I said, it's surprising how short this book is considering all it fits in! And it's all so terribly exciting! And the ending! Oh my god, oh my god! I have a theory already. But life is not going to be easy for everyone after the events of this book, so I'm pretty sure the next book, The Ruby Circle, which will also be the last in the series (gone by so fast!) is going to be explosive!

Buy from: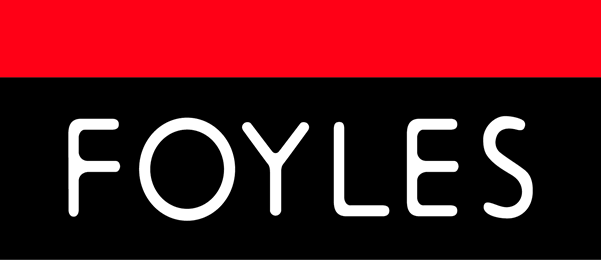 Published:
29th July 2014
Publisher:
Puffin
Richelle Mead's Website
My other reviews from the series:
Bloodlines (Bloodlines Book 1)
The Golden Lily (Bloodlines Book 2)
The Indigo Spell (Bloodlines Book 3)
The Fiery Heart (Bloodlines Book 4)
My reviews of the Vampire Academy series:
Vampire Academy (Vampire Academy Book 1)
Frostbite (Vampire Academy Book 2)
Shadow Kiss (Vampire Academy Book 3)
Blood Promise (Vampire Academy Book 4)
Spirit Bound (Vampire Academy Book 5)
Last Sacrifice (Vampire Academy Book 6)