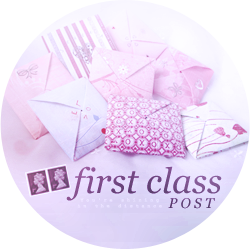 First Class Post - because this post is first class!


Check out Showcase Sunday over on Books, Bisuits and Tea.
For review:
The Geography of You and Me by Jennifer E. Smith
- I was looking forward to reading this - sounds like a real sweet story - until I read Cynthia's
review over on Jellyfish Reads
. A little bit put off now :/ We'll see, I guess.
Shut Out by Kody Keplinger
- REALLY looking forward to this one! Yet another for SiTL Month! It's going to be an awesome event, I'm telling you!
NetGalley:
No One Needs to Know by Amanda Grace
- Really looking forward to this! Sounds like a sad but beautiful LGBTQ story. Hope I love it!
Thank you to Headline via Bookbridgr, Hachette Children's Books, and Flux via NetGalley for the review copies.
-------------------------------------------------
Inspired by Faye of
A Daydreamer's Thoughts
's
Weekly Recap
, here is a recap of my posts over the last week, and anything else I found interesting.
On the blog:
Girls Having Adventures
- I wrote my own response to Caitlin Moran's claims that there are no sexy adventures for girls.
Elsewhere:
Nina of
Death, Books and Tea
wrote a
great post against Michael Gove's decision to remove non-British books from the GCSE syllabus
.
Also, it's
Mental Health Awareness Month
over on
Uncorked Thoughts
and
Blog of Erised
! I will be reading and reviewing YA novels that look at mental health throughout June, so look out for my posts, and do check out the awesomenes on both their blogs!