The Summer I Wasn't Me by Jessica Verdi (eProof)
-
Ever since her mom found out she was in love with a girl, seventeen-year-old Lexi's afraid that what's left of her family is going to fall apart for good.

You are on the road to truth. Help is on the way.

The road signs leading to New Horizons summer camp promise a new life for Lexi—she swears she can change. She can learn to like boys. But denying her feelings is harder than she thinks. And when she falls head over heels for one of her fellow campers, Lexi will have to risk her mother's approval for the one person who might love her no matter what.
From Goodreads
I was so intrigued by The Summer I Wasn't Me when I first heard about it, the second book I'd heard of about a place that "turns" you straight. As gripped as I was, I liked it, but I didn't love it.
After the death of her father, Lexi's mother fell apart, and is struggling to get past her grief. When she discovers that Lexi is a lesbian, she can't handle it. With her mum being all she has left, she agrees to go to the New Horizons "degayifying" summer camp, full of hope that the camp will make her straight, make her someone her mum will love and be proud of. But at New Horizons, Lexi meets Carolyn, and is immediately attracted to her. Lexi tries so hard to believe what New Horizons teaches and make it work for her, but her feelings for Carolyn steadily grow. Should she go after what she wants, or try to save her relationship with her mum?
The story itself would be pretty awesome, if it wasn't for Lexi seeming much younger than 17. The way she acts and thinks seem more like a 13/14-year-old, in my opinion, and it just didn't feel true to her, with other aspects of who she was. Her relationship with Carolyn wasn't very believable to me, either. I just didn't
feel
it. "Love" is a really big word to use, and it just wasn't there for me. I don't mean there needs to be an epic love story, but it felt like a crush. More infatuation than love. There was a lot of eye-rolling on my part. This aside, The Summer I Wasn't Me was a really great story!
Lexi really doesn't want to lose her mother. She desperately wants to make it work at New Horizons, because her mother is all she has left. She wants,
needs
her mother to go back to who she used to be before her father died, and believes if she doesn't really give this a good shot, there's no way her mum will be able to handle it. Despite initial disagreements and doubts with some of the things she's told and sees at New Horizons, she decides to give everything a go. It worked for Mr Martin, and some of those counselors right? Kaylee, the young, cool counselor who was "cured" of her SSA isn't a stepford-wife, is she? She's straight, and normal, and still perfectly
herself
. That's what Lexi wants, and what she strives so hard for, for her mother. But her feelings for Carolyn complicate it all.
New Horizons is so screwed up. It's a highly religious camp that believes that people choose to be gay, that homosexuality is a symptom of having been corrupted by someone or something, a "Father Wound", and that teaching the campers what their appropriate gender roles should be, along with various other activities, will give them the tools to fight their SSA - Same Sex Attraction - every day. And it works. Because Mr Martin, the founder, was cured himself. As are some of the counselors. Oh my god, this place! I was prepared to be angry, but not to the level in which I was. Appropriate gender roles, my backside! The idea that being stereotypically male or female has any impact on sexuality is absolutely ridiculous! Making the boys play sports, and not allowing the girls to do anything but watch. Teaching the girls how to do laundry and knit, and how to raise children! Made me so, so angry! And the fact that people fully believe this is right, this is going to "fix" these teens, that the counselors genuinely feel they are actually helping dumbfounds me. And things only get worse. Much, much worse. It's so highly disturbing and twisted. Absolutely disgusting!
The Summer I Wasn't Me, despite my issues with Lexi, is a gripping read. I had to know what vile methods of "degayifying", as Lexi calls it, would be dished out next, what ridiculous brainwashing crap was going to be fed to the campers. It's such a great novel at showing just how wrong and ridiculous this kind of thing is, especially as a fair number of the main characters actually want this to work for them. Thank god for Matthew, a friend Lexi makes, who is absolutely comfortable with his sexuality and thinks the whole thing is as twisted and wrong as I do.
It's a seriously important novel, and one I would recommend reading for having your eyes opened to this kind of thing. It's much more brutal than anything that happens in The Miseducation of Cameron Post by E. M. Danforth. A really good story!
Thank you to Soucebooks Fire via NetGalley for the eProof.

Buy from: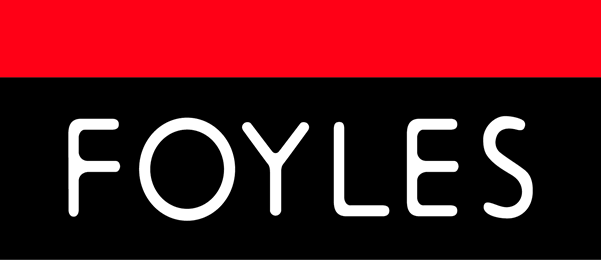 Published:
1st April 2014
Publisher:
Sourcebooks Fire
Jessica Verdi's Website