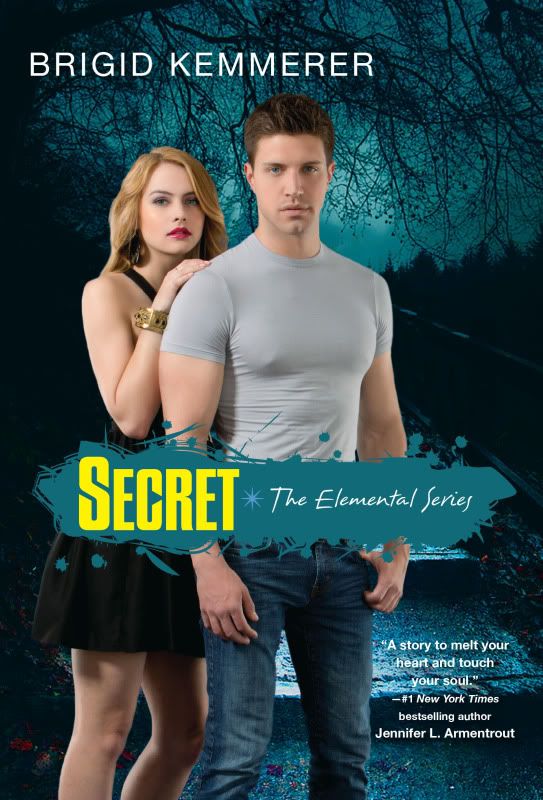 Secret by Brigid Kemmerer (eProof)

-

WARNING!

I cannot review this book without spoiling the others in the series. Read no further if you're planning on reading this series and don't want it spoilt for you. Nick Merrick is stretched to breaking point. He's trying to keep his grades sky-high or he won't get in to college. He's trying to keep his brother's business afloat or the Merricks will be out on the street. He's trying to keep the secret of where he's going in the evenings from his twin brother Gabriel - or he fears he'll lose his family. And he's trying to keep his mind off the hot, self-assured dancer who is his 'girlfriend's' partner.

And then Quinn takes to hanging around his sworn enemy, and an Elemental Guide is counting the hours until he can try again to kill the Merrick brothers. Storms are brewing. On all sides.

SECRETS IN THE WIND. DANGER IN THE AIR.

From Goodreads

You should all know by now that I am a huge fan of Brigid Kemmerer's Elemental series, but I was even more eager to read Secret, especially after the revelation in

Breathless

about Nick's sexuality - and

Kemmerer's guest post

for my LGBTQ YA Month about Nick. I am

so

happy to say it's just as awesome as the others in the series, but also extremely powerful!

Nick has difficulty dealing with his sexuality. He is so worried that his brothers would turn against him if they found out, it stresses him out so much. He spends most of the book dreading them finding out anything, when he takes a break from thinking about Adam. Nick's relationship with Adam is cute, but in some ways, both guys are tentative. Adam is confident and completely comfortable with his sexuality, but he's had bad experiences with relationships in the past, and so he's a little wary. With Nick, he's never been with a guy in any way before Adam, and despite how much he likes him, it throws him off balance. What is he supposed to

do

? I wanted to give him a hug so much; he has such a lot going on in his head, and he just seems a completely different Nick from who we see in all the other books. He's insecure, and fear and doubt cloud him.

I have to say, I didn't like Adam as much as I did when reading Breathless. I can't say exactly what it is, he's not a bad guy, I just didn't really warm to him. It's kind of like having a friend who gets a boyfriend, and he's nice and all, and you're happy your friend is happy, but the guy just isn't your kind of person. It felt like that. So, romance wise, despite the intense and personal conversations they had together, I preferred reading about Quinn's romance.

Quinn has it tough. She has an unloving family with an alcoholic mother and druggie brother, both of whom are unbelievably abusive, physically as well as verbally. Quinn hasn't told anyone just how bad it gets, and is shouldering all her sorrow by herself, trying to protect herself and her younger brother from ending up in care. Instead she has to deal with what her family treats her, and it really affects how she sees herself. Her self-esteem is at zero. She practically think she's nothing, and clings to guys - when she's with them - for the attention they show her, but feels she has to "pay" for the help she gets when Tyler Morgan - yes,

that

Tyler - when he gives her a temporary opportunity to escape. You can't help but feel so sorry for Quinn, and so thankful for Tyler. He's just what she needs.

Though I did have such mixed feelings about Tyler. He really has a huge issue with the Merricks, and has done terrible things in the past to hurt them, to lead to the Guides turning up to kill them. There is hate there. And yet, with Quinn, he's just awesome. He won't take her crap, but forces her to take a look at herself and what's behind her constant attempts to get him in to bed. He's respectful, and really pretty sweet. Tyler is lovely, actually. It's a real struggle to sort your feelings out about him for most of the book. But he maks for interesting reading, he himself is a little complicated, and the romance is awesome!

After what happened in Spirit, when danger comes a-knocking in Secret, in the form of a Guide, well, my heart was in my mouth. Kemmerer really stepped it up in this book, and I had absolutely no idea what the outcome would be! Would they all survive? It was ridiculous how bad things got, in the best way! Pretty much thinking the whole time, "Ohmygodohmygodohmygod, what's going to happen?!" So good, so scary, so awesome! And what it all means for the fifth book, Sacrifice... oooh, I so can't wait!

Kemmerer wrote an Afterword for Secret, speaking to her readers, to those who might be going through similar experiences as her characters, whether it's to do with sexuality, drugs, alcohol, or abuse. It was so beautiful, it brought tears to my eyes. With her Afterword, it really hit home to me that Kemmerer is not just writing entertaining fiction, she's writing fiction that

matters

. Sure, there's some paranormal stuff going on, but there are real issues in these books, and you can feel how much she cares about such things. The Afterward is amazing, and even though I love the story, I feel like people should read this book simply for the Afterward, because I truly think that if her Afterward reaches the right person, then Kemmerer will have helped change someone's life. It's incredible to read how much she cares!

Kemmerer states in her guest post that she wasn't sure if she could pull off writing a gay character - well, she most definitely pulled it off! Secret is an absolutely fantastic book, and I cannot wait for Sacrifice! It's going to be awesome!

Thank you to Kensington Teen, via NetGalley, for the eProof.

Buy from: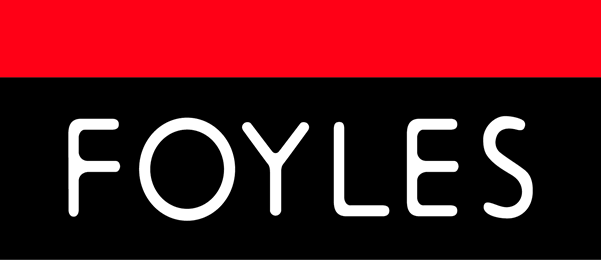 Published:
28th January 2014
Publisher:
Kensington Teen
Brigid Kemmerer's Website
My other reviews from the series:
Elemental (Elemental Novella 0.5 - Prequel)
Storm (Elemental Book 1)
Fearless (Elemental Novella 1.5 - Prequel)
Spark (Elemental Book 2)
Breathless (Elemental Novella 2.5)
Spirit (Elemental Book 3)