Just One Day by Gayle Forman (review copy)
-
Allyson Healey's life is exactly like her suitcase—packed, planned, ordered. Then on the last day of her three-week post-graduation European tour, she meets Willem. A free-spirited, roving actor, Willem is everything she's not, and when he invites her to abandon her plans and come to Paris with him, Allyson says yes. This uncharacteristic decision leads to a day of risk and romance, liberation and intimacy: 24 hours that will transform Allyson's life.

A book about love, heartbreak, travel, identity, and the "accidents" of fate, Just One Day shows us how sometimes in order to get found, you first have to get lost. . . and how often the people we are seeking are much closer than we know.
From GayleForman.com
Just One Day by Gayle Forman is a book I have wanted to read for quite a while, but only recently discovered was published in the UK. I believe I must have forgotten just how awesome a writer Forman is, because although I was excited to read it, I didn't expect it to be just so beautiful!
When good girl Allyson decides to ditch watching the RSC's production of Hamlet for an underground theatre group's cool interpretation of Twelfth Night after being given a flyer while in the queue, that's accident number one, and a decision that changes everything. It's after the production she meets Willem, Dutch traveler who goes wherever the wind takes him, letting accidents rule his decisions. When he offers to take Allyson - who he decides to call Lulu - to Paris for the day, she decides to be bold and say yes. What follows is an incredible day of discovering how freeing it is to just go with the flow and do things simply because you want to, and the wonders of love.
I cannot tell you how amazing this book is! I was expecting the whole book to be the one single day spent in Paris, but it's much more than that, and so much better for it. It's almost like three separate parts (though the book is told in two parts); the first being the day in Paris, and the other two being after. I won't go into detail because I don't want to spoil it, but it's just
so
good! It tells two stories, the story of the romance between Allyson and Willem, but also Allyson's self-discovery.
The romance is so, so sweet. In a way, it feels like a fairy-tale; real life is suspended, and an adventure with a beautiful guy takes place instead. There is no real plan, whatever happens, happens, but their time takes them to various parts of Paris, Willem showing Allyson what living really is, all the while the initial spark between them grows. Willem has a unique way of looking at life, with his ideas on accidents and fate, and falling in love versus
being
in love. He shows Allyson a different way to
be
, to think.
It's so refreshing for Allyson, because her whole life has been regimented. Every aspect of her day planned and regimented, in the hands of her mother. As the book goes on, it feels very much like who Allyson is
isn't
actually her. Rather who she feels others want/need/expect her to be, who she must be if she's not to let anyone down.
'What if Shakespeare had it wrong?
To be, or not to be: that is the question. That's from Hamlet's--maybe Shakespeare's--most famous soliloquy... But what if Shakespeare--and Hamlet--were asking the wrong question? What if the real question is not whether to be, but how to be?' (p3)
That's how the Just One Day starts, and that's what Allyson discovers throughout this book.
How
to be. Who exactly she is, and then how to be that person, when not only is fear getting in the way, as it means stepping out into the unknown and being bold, but also because no-one who loves you knows this person, and expects you to be - stay - completely the same. The person
they
want. Discovering she's a girl who likes adventure and taking chances, and then watching Allyson take control of her life and
become
that person... it's just so beautiful. The awakening to who she is, and the daring to live the life she wants, it's inspiring, empowering.
Both aspects come together to create such a beautiful and unbelievably
moving
story. The whole section towards the end felt so romantic and brave, so exciting because of how scary it was. The uncertainty that runs throughout, of not knowing where Allyson will be taken next, either by Willem or by life, is just so awesome, and left me feeling like
that's
the way to live. No plans, just following the hints given to you by fate and going with what feels
right
.
I feel so inspired to go out and try to
live
this book. Go see some Shakespeare! Go travel and allow myself to just get lost! Be bold and daring! To meet new people and experience new things! Have one single incredible, life-changing day I will always remember! To simply
do
stuff!
Just One Day is so, so gorgeous! A book I will always treasure. I absolutely cannot wait to read Just One Year, the companion story told from Willem's point of view. I have no doubt it's going to be just as incredible!
Thank you to Random House Children's Books for the review copy.

Buy from: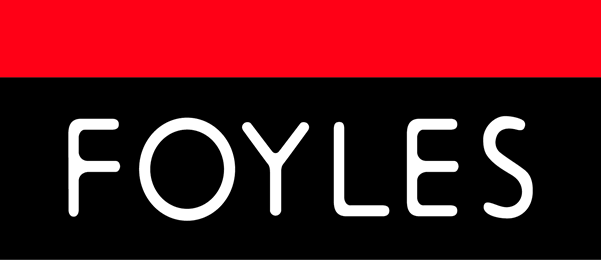 Published:
10th January 2013
Publisher:
Definitions, RHCP
Gayle Forman's Website