Today, I have a fantastic post for you from
B.J. Epstein
, author of non-fiction book,
Are the Kids All Right?
about children's and YA LGBTQ fiction, which will be published in October 2013. B.J. is here to discuss the sexual content, or lack there of, in lesbian YA novels.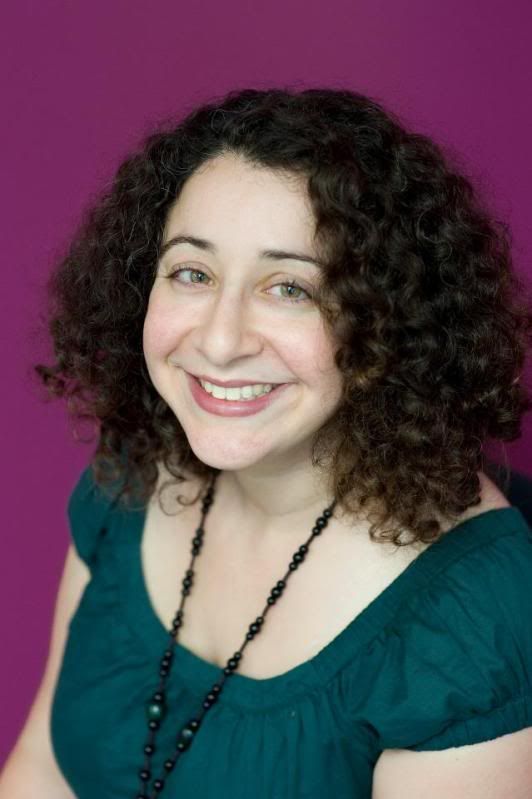 Let's Talk About Lesbian Sex, Baby by B.J. Epstein

Let's talk about lesbian sex, baby.
Let's talk about all the good things and the bad things that may be.
Let's talk about—
Actually, when it comes to lesbian sex in young adult novels, it's mostly bad things.
What I have found is that if you compare how gay males and their sex lives are portrayed in YA books to how gay females and their sex lives are portrayed, the women come off looking incompetent, scared, and distinctly lacking in passion. It's as though society is so scared of female sexuality in general that lesbian sexuality in particular is doubly worrying, and authors and publishers just don't feel comfortable producing books that feature it.
For example, gay males in literature enjoy masturbation. In
Robin Reardon's Thinking Straight
, the protagonist, Tyler, regularly masturbates. Several times he even does so while pretending to be praying – at a programme where he's supposed to be "turned straight". He masturbates while thinking about his boyfriend and he carefully cleans up the "evidence" when he's finished.
In
Perry Moore's Hero
, the main character discusses his rules for looking at porn and masturbating. He likes to
"jerk off"
"to an oiled muscle stud."
In other words, this teen knows what he likes.
And in
Naomi and Ely's No Kiss List by Rachel Cohn and David Levithan
, Ely describes his quick and easy method of masturbating:
"Mono-hand maneuver…Discard Kleenex under bed."
Over and over again, YA novels depict young gay men as enjoying their bodies and not feeling shame about it.
Meanwhile, the only example I can find of a young lesbian masturbating is in
Gravity by Leanne Lieberman
, where there is a mention of the main character, Ellie, putting a pillow between her legs. There are no details beyond the pillow. It would be quite possible to read that scene innocently and to assume Ellie was doing something else, such as getting comfortable while resting in bed. There is no description of what she is thinking about, what actions she might be performing, whether she uses lube or sex toys, or anything else.
It's as though authors and publishers assume lesbians – or young women generally – don't touch themselves. Or that readers don't want to read about it if they do.
This absence continues and even worsens when it comes to sexual interactions with other people.
Ely in in Naomi and Ely's No Kiss List talks in a positive, self-accepting, perhaps even self-satisfied, way about how he always
"fucks and runs"
.
The three protagonists of
Alex Sanchez' Rainbow trilogy
have pretty active, happy sex lives. Kyle and Jason are a couple and they like to
"let it out"
and
"make love"
,
"the contours of their naked bodies molding perfectly, smooth and hard."
Nelson, the third main character, has a variety of boyfriends and one-night stands over the course of the three novels.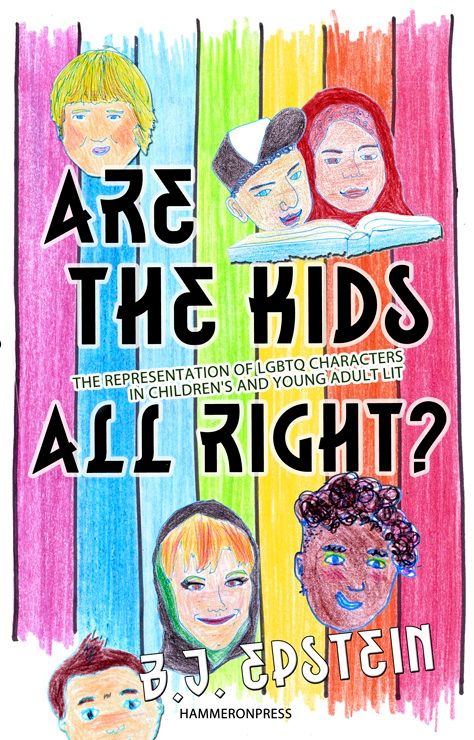 In
A Secret Edge by Robin Reardon
, Jason and another boy give one another hand jobs:
"I massage myself while he fetches something from the rear compartment. Then he undoes his pants and tells me to do the same, and he hands me a small towel like the one he has on his legs.
Now he's looking at me, hard, and he flips open this plastic bottle. He takes my left hand and oozes something into it, and then into his right. Then he reaches for me, and with his left hand he guides mine onto him, and suddenly there's this marvelous mutual thing going on.
Moksha. Nirvana. Heaven. I don't care what you call it. I am in another world. I'm just barely with it enough to remember what the towel is for when the time comes. When I come. Norm comes right after me."
I could give many more examples. Suffice to say that gay teenage boys have a lot of fun in bed.
For gay teenage girls, not so much.
They might kiss or cuddle a little, but their sex lives mostly stop there.
In Annie on My Mind by Nancy Garden, the two main characters, Annie and Liza avoid touching, and they get very nervous when alone together. Annie says this makes her feel they are doing something
"wrong, or dirty"
and Liza says she is scared of the physical parts of loving. Later, when they do try to engage in sexual activities, the description of the two of them is that they are
"clumsy and hesitant and shy"
.
Interestingly, words such as "shy" and "soft" are very common in YA novels featuring lesbians, as are descriptions that show that young women are uncomfortable and nervous and don't know what they're doing. Finding H.F. by Julia Watts and Dare Truth or Promise by Paula Boock are two other examples. In other words, we get the impression that women are scared of physicality.
A rare novel with passionate lesbian action is Julie Burchill's Sugar Rush, but that excitement fades away pretty quickly, because Sugar cheats on Kim and also then has to be drunk in order to sleep with her. Hello, lesbian bed death.
In short, there's not much to talk about when it comes to lesbian sex in YA novels. Whereas young gay males seem to get a lot of sex – whether with themselves or others – and to enjoy it, the young gay females are a frightened, passionless group. They are depicted as not feeling able to enjoy their bodies and their sexualities.
Maybe this is just too challenging for young adult literature. But should it be?
Come on, let's talk (and write) about lesbian sex.
B.J. Epstein is lecturer in literature and public engagement at the University of East Anglia, as well as a writer, editor, and translator from the Scandinavian languages to English. Her book Are the Kids All Right?, which is about LGBTQ books for children and young adults, will be published in October 2013. More information about her can be found at
A Way With Words
.
Thank you, B.J., for such a brilliant guest post! What do you think? Any YA lesbian novels you know of where girls' sexuality is celebrated? Or have you found the same to be the case?
Be sure to check out
B.J.'s website
, and Are the Kids All Right? when it's released in October!