Here is your bookish news from the past few weeks while I've been away.
LOOKIE! The cover for
The Fiery Heart by Richelle Mead
has been released by
Bookish
!
You can read what Bookish has to say about it
here
. I love it! The whole of Adrian's face! With a haircut! (I have decided this model doesn't look like Adrian now I've seen his whole face.) And Sydney a lot blonder! Is is me, or is this cover a tiny bit "sexier" than the other covers? That does not look like an expression we would see on the old Sydney's face. Her hair isn't as neat. Does this not look like a girl who is reaping the benefits of an Adrian in her life? I'll stop with the commentary now. Onto the synopsis:
In The Indigo Spell, Sydney was torn between the Alchemist way of life and what her heart and gut were telling her to do. And in one breathtaking moment that Richelle Mead fans will never forget, she made a decision that shocked even her. . . .

But the struggle isn't over for Sydney. As she navigates the aftermath of her life-changing decision, she still finds herself pulled in too many directions at once. Her sister Zoe has arrived, and while Sydney longs to grow closer to her, there's still so much she must keep secret. Working with Marcus has changed the way she views the Alchemists, and Sydney must tread a careful path as she harnesses her profound magical ability to undermine the way of life she was raised to defend. Consumed by passion and vengeance, Sydney struggles to keep her secret life under wraps as the threat of exposure—and re-education—looms larger than ever.

Pulses will race throughout this thrilling fourth installment in the New York Times bestselling Bloodlines series, where no secret is safe.
From Amazon US.
Hodder and Stoughton have designed a new UK cover for
Delirium by Lauren Oliver
, so it matches the covers for Pandemonium and Requiem!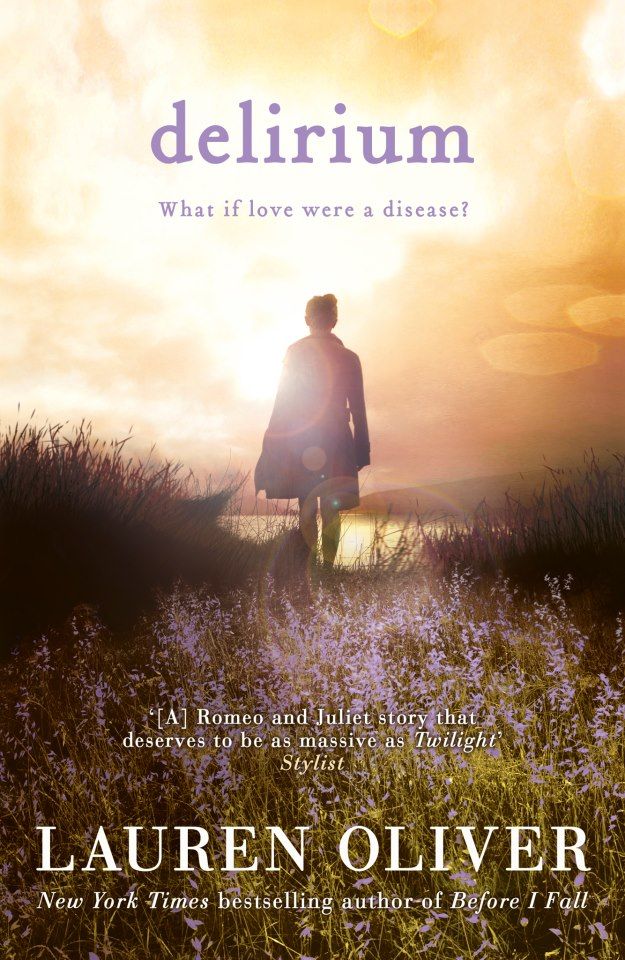 Isn't it just GORGEOUS?! I love it! Makes me want a copy! But that's not all! Tomorrow, we can buy another short story eBook from the Delirium world, and this time it's Raven's story:
Isn't it such a beautiful cover? I am SO excited! You can pre-order it on Amazon UK
here
.
Bookish
have revealed the cover for the sequel to Falling Kingdoms by Morgan Rhodes,
Rebel Spring
: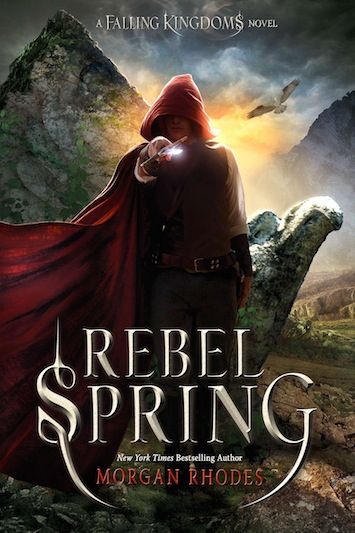 You can read more about Rebel Spring
here
.
And Scholastic US has released the new cover for
Harry Potter and the Sorcerer's Stone by J.K. Rowling
.
From
J.K. Rowling's Facebook Page
:
Last week Scholastic, the global children's publishing, education and media company, revealed an all new cover for 'Harry Potter and the Sorcerer's Stone'- the first of seven new covers that will appear on U.S. trade paperback editions coming in September 2013 to mark the 15th anniversary of the U.S. publication of 'Harry Potter and the Sorcerer's Stone'. The art for the new editions is designed by critically acclaimed artist Kazu Kibuishi.
Usborne has released the cover for
Angel Fever by L.A. Weatherly
:
The cover for James Dawson's next novel,
Cruel Summer
, has been released: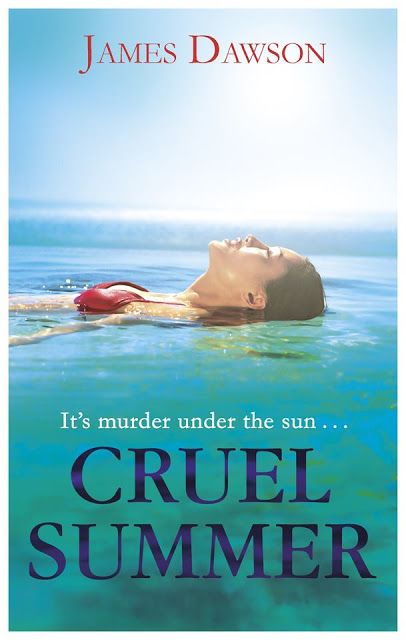 -----------------------------------------------------------
Stephenie Meyer is coming to the UK!
On Tuesday 5th March (TOMORROW!), Stephenie Meyer will be signing books at Waterstones Picadilly in London at 6pm. Read more
here
.
-----------------------------------------------------------
Tom Clempson created his own trailer for One Seriously Messed-Up Weekend in the Otherwise Un-Messed-Up Life of Jack Samsonite:
Isn't it awesome?! So funny! As is the book, my review of which is to come :)
-----------------------------------------------------------
News from the Booktrust on their Get Dad's Reading Campaign:
There's a new campaign from Booktrust aimed at encouraging Dads to get reading with their families.

Only one in eight dads takes the lead with reading to their children. 25% of fathers blame working late for not reading to their children.

UK dads trail far behind their partners when it comes to reading to their children. A new poll, carried out for Booktrust by Opinium, reveals that just 13% are the main reader with their child, with a quarter of fathers saying that the demand for them to work late means that they do not have time to read together more often.

These findings are a major concern as a father's involvement in their child's early reading is proven to boost academic success, leading to improved social and emotional wellbeing. To fight this crisis Booktrust is launching a major campaign to raise awareness of the importance of dads as reading role models for their children.

We launched this campaign with an event at Greenwich Library on 21st February, with readings from the bestselling thriller writer James Patterson and HRH the Duchess of Cornwall. You can see a video of James discussing the importance of reading with your children below:
You can read writer in residence Matt Haig's blog on the issue here, and you can find all the information about the campaign on the website.
-----------------------------------------------------------
New Adult news from Simon and Schuster Children's Books:
First of all, I am thrilled to let you guys know that we have bought the UK rights to publish Abbi Glines' brand new eBook titles – FALLEN TOO FAR and NEVER TOO FAR – from March 7th. NEVER TOO FAR has not previously been available for download in the UK, so we're particularly excited to be publishing this alongside its previous title.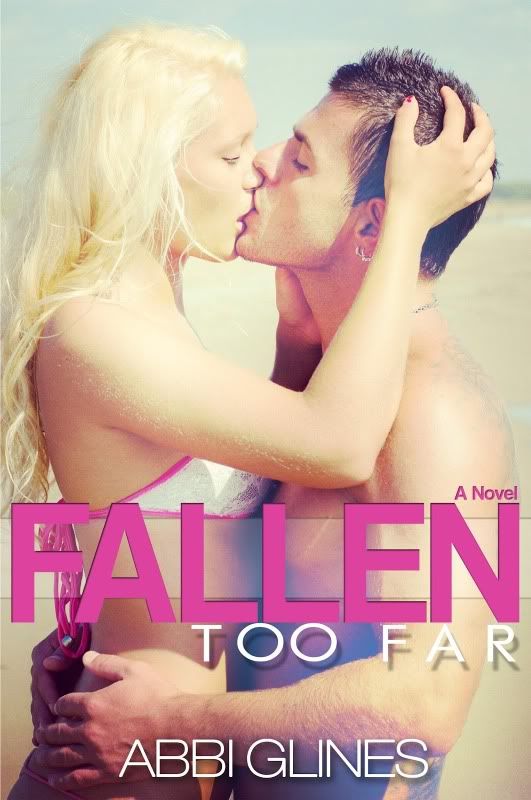 Also, due to popular demand, the paperback copies of Abbi's Sea Breeze titles have been pushed forward! All three titles will now publish together in paperback: BECAUSE OF LOW, WHILE IT LASTS and JUST FOR NOW will all be available from April 25th, while BREATHE will publish on August 1st. We'll send you the brand new covers as soon as we can.

Onto Nicole Williams – I'm thrilled to let you know that we have purchased the exclusive eBook rights in the UK for UP IN FLAMES. This will be available in eBook format to UK readers from 26th February – again it's never before been available to purchase in the UK so we're super excited.
Finally, the publication date for
CRASH
in paperback has moved slightly to accommodate our trio of Abbi Glines' – so will now be available in paperback from June 6th, simultaneously with
CLASH
.
-----------------------------------------------------------
More news from Simon & Schuster Children's Books about their debut novels:
Free YA fiction e-sampler to download from Simon & Schuster!
To celebrate four brilliant debut authors publishing in the first half of the year, we're offering a free e-book sampler containing book extracts, author Q&As and exclusive extra content you won't find anywhere else!
Download your copy now for a taster from these novels:
Infinite Sky by CJ Flood
The Disappeared by CJ Harper
The Hanged Man Rises by Sarah Naughton
Carnaby by Cate Sampson
Read more and download
here
.
-----------------------------------------------------------
Exciting Requiem news from Hodder and Stoughton: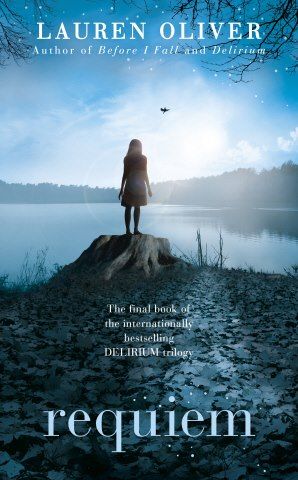 With just a few weeks left until we publish Requiem, we are very excited to announce that the first edition the hardback includes a bonus short story about Lena's first love, Alex. This will appear in the first print run of the hardback only, so pre-order your copy now to be sure of getting a slice of the action!

And if that wasn't exciting enough, both Lena and Alex have now been cast in the TV series of Delirium!
-----------------------------------------------------------
News from Bloomsbury:
Bloomsbury are very excited to announce that they will be publishing the brand new children's book from Neil Gaiman. See below for an exclusive video clip of Neil talking about this fab new book:
Fortunately, the Milk will be a time-travelling adventure for young readers featuring aliens, dinosaurs, volcano gods and a pint of milk that saves the universe! The book will be illustrated throughout by Chris Riddell, and will be the third Neil Gaiman project that Chris Riddell has worked on. Chris has previously illustrated the tenth anniversary edition of Coraline and the Carnegie Medal winning The Graveyard Book, for which Chris was Kate Greenaway Medal shortlisted.

2013 is set to be the year of Neil Gaiman. In addition to publication of Fortunately, the Milk Bloomsbury Children's Books will also publish a new picture book Chu's Day and Unnatural Creatures, a collection of beastly stories chosen, introduced and featuring a short story by Neil. Headline Publishing Group will publish The Ocean at the End of the Lane for adult readers, and Neil is also scripting a new episode of Doctor Who to be screened this year.

Fortunately, the Milk will be published in hardback in September 2013.
-----------------------------------------------------------
Acquisition news from Strange Chemistry:
Please give a warm welcome to Amalie Howard!

We have signed her up in a two book deal (negotiated between Amanda and Liza Fleissig) and the first of these books will be coming out early in 2014. The book is called The Almost Girl.

About The Almost Girl

Seventeen-year-old Riven is as tough as they come. Coming from a world ravaged by a devastating android war, she has to be. There's no room for softness, no room for emotion, no room for mistakes. A Legion General, she is the right hand of the young Prince of Neospes, a parallel universe to Earth. In Neospes, she has everything: rank, responsibility and respect. But when Prince Cale sends her away to find his long-lost brother, Caden, who has been spirited back to modern day Earth, Riven finds herself in uncharted territory.

Thrown out of her comfort zone but with the mindset of a soldier, Riven has to learn how to be a girl in a realm that is the opposite of what she knows. Riven isn't prepared for the beauty of a world that is unlike her own in so many ways. Nor is she prepared to feel something more than indifference for the very target she seeks. Caden is nothing like Cale, but he makes something in her come alive, igniting a spark deep down that goes against every cell in her body. For the first time in her life, Riven isn't sure about her purpose, about her calling. Torn between duty and desire, she must decide whether Caden is simply a target or whether he is something more.

Faced with hideous reanimated Vector soldiers from her own world with agendas of their own, as well as an unexpected reunion with a sister who despises her, it is a race against time to bring Caden back to Neospes. But things aren't always as they seem, and Riven will have to search for truth. Family betrayals and royal coups are only the tip of the iceberg. Will Riven be able to find the strength to defy her very nature? Or will she become the monstrous soldier she was designed to be?

The Almost Girl is a richly imagined story of defiance, courage, and heart. It is the tale of a girl who finds her own way on her own terms, a girl who won't let what she is define her, and a girl who will sacrifice everything she is for the ones she loves. It is a story of someone who eclipses her predestined fate to become something more … something extraordinary.
-----------------------------------------------------------
Live-stream event news from Simon and Schuster Children's Books:
Simon and Schuster Children's Books is delighted to announce a live-streamed author event with Master of Horror, Darren Shan.

At 2pm GMT on Tuesday 19th March 2013, fans can tune in to see and hear Darren talk about his new 12-part Zom-B series, as the third title, Zom-B City, is published (14th March). Forest Hill School in south London will host the event with a live audience, but anyone can watch live online, across the globe, for free.

Viewers should register for the event now at www.darrenshanlive.com. They can submit questions to Darren in advance of the event, and will be sent reminders in the run-up. A recording of the session will be available on demand following the live-stream.
Read the
press release
for more info.