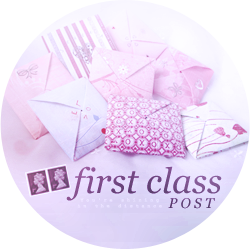 First Class Post - because this post is first class!
For review:
The Edge of Never by J.A. Redmerski
-
Goodreads
/
Amazon
EBook via NetGalley. This is a New Adult novel, and it sounds really good! I am so intrigued! Really looking forward to reading it!
That's all for this week. Slow week, but still a good one :)
Thank you to HarperCollins via NetGalley for the review copy.