Here's your news from the past week.
First up, Walker have revealed the cover for
Wild Boy by Rob Lloyd Jones
.
BEHOLD THE SAVAGE SPECTACLE OF THE WILD BOY – ONE PENNY A KICK! Wild Boy has been covered in hair since birth; he's the missing link, a monster, a sideshow spectacle. Condemned to life in a travelling freakshow, excluded from society and abused by his master, he takes refuge in watching people come and go at the fair – and develops a Sherlock Holmes style talent for observation and detection. But when there's a murder, suspicion turns on Wild Boy, and he and the feisty redhaired acrobat Clarissa Everett find themselves on the run from a London-wide manhunt. Together, the detective and the acrobat must solve clues to identify the real killer, confronting the sinister underside of scientific advancement and the darkness of Wild Boy's own nature.
From Amazon UK
Isn't it awesome! And it sounds like such a great story too!
And here's the cover for
The Devil's Triangle by Toni De Palma
.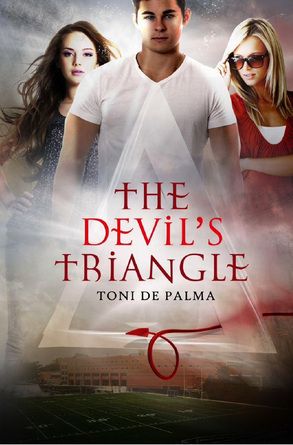 When 17 year old Cooper dies in an attempt to burn down his school, he finds himself in the afterlife. Lucy, the Devil's sister who has crossed party lines, decides to give Cooper another shot at heaven. The deal? Cooper returns to Earth and has to find a girl named Grace. The rest is up to him.

While Cooper figures out his mission, he's thrown into the life he's always wanted. Great parents, a spot on the Varsity football team and a real future are all within reach. But what he really wants is Grace, a feisty girl with an abusive boyfriend who can pound Cooper into pulp if he doesn't watch out.

While Lucy plays demonic-puppeteer, clues to an unknown past between Cooper and Grace start to unravel. Cooper discovers that what's keeping him and Grace apart is far more sinister than anything this bad boy could have ever imagined.
From Goodreads
Sounds pretty good, huh?
---------------------------------------------------------------------
Here is the trailer for Hidden by Marianne Curley:
---------------------------------------------------------------------
Seems I'm a little behind on some news. Did you know Vampire Academy by Richelle Mead is going to be a movie? I didn't! Anyway,
Richelle has posted on her blog
discussing a few reactions/questions had about the movie, also sharing who is going to play the three main characters!
If you haven't heard already, the cast is Zoey Deutch as Rose, Danila Kozlovsky as Dimitri, and Lucy Fry as Lissa. Reactions are all across the board. Some people love them, some are worried. Some love only one actor, some love another. Here's the thing: there is no cast everyone will love. It's impossible. I could download the characters from my mind, and I'd get hate mail saying they were all wrong. :) The casting agency worked very hard in choosing these actors, and I think they did a great job.
Read more in the post linked above!
---------------------------------------------------------------------
Some news from Bloomsbury:
Indigo (Orion) are delighted to share the exciting news of the launch of their new dedicated YA/ crossover books Tumblr.
The team, headed by Jen McMenemy (Orion Marketing) and Nina Douglas (Orion Publicity) are excited to be able to share new content, competitions, exclusives, news and updates from the brilliant books and authors at Orion (across the Indigo, Orion and Gollancz imprints).
We will be launching with an exciting KETCHUP CLOUDS (Annabel Pitcher, Indigo) photography based campaign featuring photos from YA bloggers and team Fierce Fiction.
Also follow us on:
@fiercefiction
@orionbooks
@gennmcmenemy
@ninadouglas
@gollancz
@hatkinson_
@sparklekit
@JennyGlencross
@FlissJohnston
Facebook
Pinterest