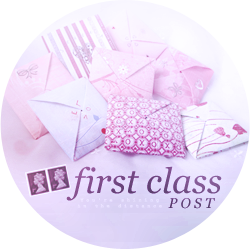 First Class Post - because this post is first class!
Freebies:
Wicked by Gregory Maguire
-
Goodreads
/
Amazon
I already have this, but it's a much bigger and battered version. So I was happy to be able to nab a smaller, nicer copy!
Fallen in Love by Lauren Kate
-
Goodreads
/
Amazon
I have been quoted in the paperback release! Eee! Pretty happy! You can see my quote
here
, at the bottom.
Review:
Dead Romantic by C.J. Skuse
-
Goodreads
/
Amazon
This book sounds awesome! I think it'll be pretty funny, but maybe kind of sad too? I'm assuming, but either way, I'm really looking forward to looking forward to reading it!
Speechless by Hannah Harrington
-
Goodreads
/
Speechless
I LOVED Saving June, and have heard such brilliant things about this book, so I'm so excited! I think I'll probably be reading it pretty soon!
Thank you to Chicken House and Mira Ink for the review copies.