We all like supporting YA and New Adult debut authors, but this year, rather than just read their books, I'll be highlighting them on my blog too, so you can hear about these wonderful authors.
Today I'm interviewing YA author
Lenore Appelhans
whose debut YA novel,
Level 2
, was published by Usborn in the UK on 15th January 2013. Read on for more: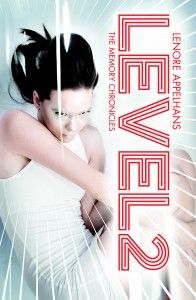 Level 2 by Lenore Appelhans
-
Since her untimely death the day before her eighteenth birthday, Felicia Ward has been trapped in Level 2, a stark white afterlife located between our world and the next. Along with her fellow prisoners, Felicia passes the endless hours downloading memories and mourning what she's lost—family, friends, and the boy she loved, Neil.

Then a girl in a neighboring chamber disappears, and nobody but Felicia seems to recall she existed in the first place. Something is obviously very wrong. When Julian—a dangerously charming guy Felicia knew in life—comes to offer Felicia a way out, she learns the truth: a rebellion is brewing to overthrow the Morati, the guardians of Level 2.

Felicia is reluctant to trust Julian, but then he promises what she wants the most—to be with Neil again—if only she'll join the rebels. Suspended between Heaven and Earth, Felicia finds herself in the center of an age-old struggle between good and evil. As memories from her life come back to haunt her, and as the Morati hunt her down, Felicia will discover it's not just her own redemption at stake… but the salvation of all mankind.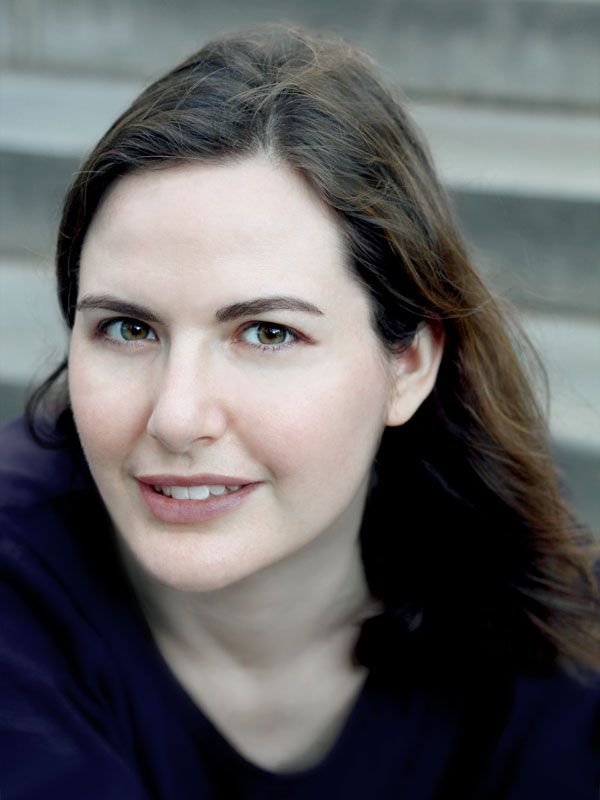 Can you tell us a little about yourself?
I'm an American living in Germany with my illustrator husband and three fancy birman cats. I love to travel and have been to nearly 60 countries.
Have you always wanted to be an author?
I never dared to dream of being an author, but I always loved to write.
How did you come up with the idea for Level 2?
Level 2 came out of asking two main questions: what if memories were used as currency in the afterlife AND what might a dystopian afterlife look like?
If you could describe Level 2 in three words, what would they be?
Dystopian afterlife thriller
Why will readers like your main character, Felicia Ward?
Felicia does have a lot of flaws (as you see via her memories) but she's really making an effort to be a better person, and I think that's very relatable and sympathetic.
What research did you have to do for Level 2? Was there anything you found that surprised you?
I read a lot about the afterlife visions of various cultures and religions. Some of it I incorporated into Level 2 and some of it I might use in later installments of the series.
Felicia's father is a composer who gets a lot of his inspiration from world ethnic music. I had written a throwaway line that he was off in Papua New Guinea searching for a tribe that makes music with conch shells in my first draft. Then I googled it later, during revisions, and actually found a video of a tribe in that region integrating conch shells into their performance, so that was quite cool.
Tell us about how you write; do you write in a particular place? Do you have any music playing? Do you have any must-haves with you while writing?
I wrote all of Level 2 at my desk in my home office. I didn't listen to music while I wrote, but I listened to my playlist for inspiration before I would begin the writing day. My must-haves are showers and naps. That's my writing process.
What was most surprising to you during the writing process?
I was often taken by surprise by developments in the story. Sometimes it really seemed like the characters had a life of their own.
With Presenting Lenore, you're well known as a book blogger in the blogging community – my blog is partly what it is today because of your awesome New Book Blogger FAQ! How does it feel that your fellow book bloggers are reviewing your book, when you have been on the other side?
I'm glad I could help! As a blogger myself, I know how many review copies compete for our time. So I'm thrilled whenever I hear a fellow blogger is reading LEVEL 2. I also know that it won't be for everyone, but I want people to be honest in their reviews. A dishonest review is worth nothing!
How does it feel to know your book is in the hands of readers?
It's so surreal! I love it when I get mail from readers who are as excited about the story as I am.
Anything else you would like to add?
Thank you for all that you do!
Thank you, Lenore, for such a great interview! THOUGHTS! You can find Lenore on her
website
,
blog
,
Twitter
, and
The Memory Chronicles Facebook page
where you can read the first 50 pages. Watch the book trailer below.