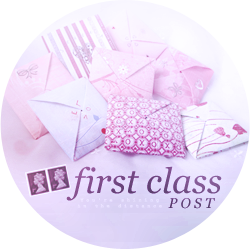 First Class Post - because this post is first class!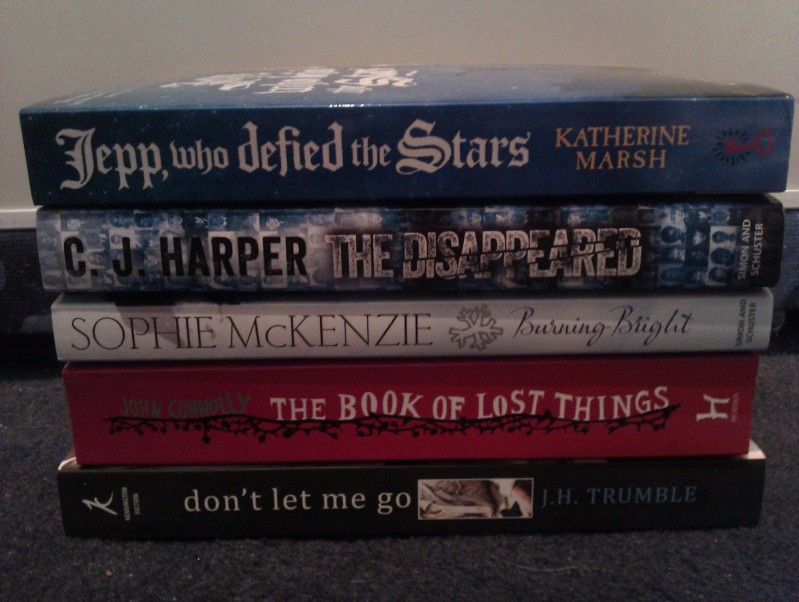 For review:
Jepp, Who Defied the Stars by Katherine Marsh
-
Goodreads
/
Amazon
Oh my gosh, doesn't this book just sound awesome?! I haven't even started reading it yet, and I'm already in love with the idea! I believe it may make me cry.
The Disappeared by C.J. Harper
-
Goodreads
/
Amazon
This is a 2013 UKYA debut, and it sounds SO good! Another awesome dystopian novel to read! :D
Burning Bright by Sophie McKenzie
-
Goodreads
/
Amazon
This is the sequel to Falling Fast, though I've yet to read it. This one looks like it might be quite Wintery, so I think I'm going to try and get to Falling Fast soon, so I have an awesome almost Christmassy read to follow!
The Book of Lost Things by John Connolly
-
Goodreads
/
Amazon
This was recommended to me by someone at work, which I thought was quite cool! It sounds awesome, and I'm looking forward to giving it a go!
Don't Let Me Go by J.H. Trumble
-
Goodreads
/
Amazon
This is for my LGBTQ YA Month. Not only was this book recommended to me by both Sarah of Saz101 and brilliant author Brigid Kemmerer, this book was already on my radar as J.H. will be contributing to my Month! It sounds amazing! Thanks to J.H. for sending me a signed copy to review! Incidentally, the title makes me think of Olly Murs :)
Thank you to Hot Key Books, Simon and Schuster Children's Books, Hodder and Stoughton and J.H. Trumble for the review copies.