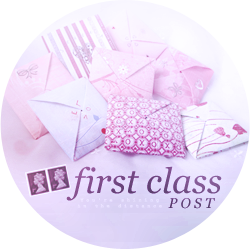 First Class Post - because this post is first class!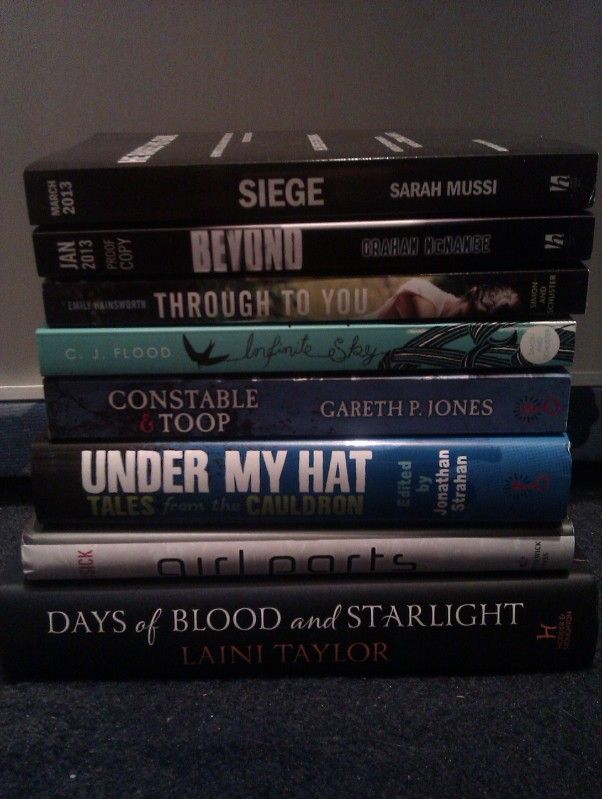 For review:
Siege by Sarah Mussi
-
Goodreads
/
Amazon
Oh my god, this book sounds AMAZING! And very similar to a writing exercise I had to do at university, so I'm really intrigued to see how Mussi wrote this story! It sounds so exciting, in a terrifying way!
Beyond by Graham McNamee
-
Goodreads
/
Amazon
Another YA horror! This one sounds very intriguing. Looking forward to giving this a go!
Days of Blood and Starlight by Laini Taylor
-
Goodreads
/
Amazon
OH MY GOD! OH MY GOD! I AM SO EXCITED! This book is SO pretty! The detail on the walls of inside a building on the back! And the beautiful front cover! And there's a map inside! Oh my god, it's gorgeous! And I'm sure there is a beautiful story inside! Can't WAIT to read this! Will definitely be reading it next! :D
V is for Virgin by Kelly Oram
-
Goodreads
This is an eBook. Oh, how I love the sound of this book. It sounds fun yet serious at the same time! And I think it's a book I'll get right behind. Not yet up on Amazon, hence no link.
Through To You by Emily Hainsworth
-
Goodreads
/
Amazon
I am SO intrigued by this book! Parallel dimensions and doubles of people, secrets and changes! And, of course, romance! This is a 2013 YA debut release.
Infinite Sky by C.J. Flood
-
Goodreads
/
Amazon
Oh wow! How awesome does this book sound?! One is dead, her brother or her boyfriend, and that person was killed by someone she loves. EEE! Exciting! Plus, I've never read a book with travelers in them before, so I'm intrigued by that aspect. Again, another 2013 YA debut release.
Constable and Stoop by Gareth P. Jones
-
Goodreads
/
Amazon
Another creepy read for Halloween! This book sounds so good! Really looking forward to reading this!
Under My Hat: Tales from the Cauldron edited by Jonathan Strahan
-
Goodreads
/
Amazon
This anthology sounds AWESOME! With some great authors! I have a feeling I'm going to enjoy this!
Giveaways:
Girl Parts by John M. Cusick
-
Goodreads
/
Amazon
Oh, I have wanted to read this book ever since I first heard about it, and now I have it! It sounds so good, I am so looking forward to reading it!
Thanks to Hodder Children's Books, Hodder and Stoughton, Simon and Schuster Children's Books and Hot Key Books for the review copies.