Here's your bookish news from the past week!
First up, cover reveals!
I have the UK and the Australian covers for
Falling to Ash by Karen Mahoney
to share with you.

UK / Australian
What do you think? I
think
I prefer the UK cover, but both are pretty awesome! I like the moths coming out of Moth's hair, like her hair could be her own wings.
Next up, the US cover for
With All My Soul
, the seventh and final book in Rachel Vincent's Soul Screamers series, has been released!
What do you think? I think it's gorgeous! Probably my favourite of all the US covers!
And the UK paperback cover for
The Hunt by Andrew Fakuda
has been released by Simon and Schuster Children's Books!
Isn't it awesome?! Love, love, love! It will be released on January 3rd 2013!
Strange Chemistry has released the cover for
The Holders by Julianna Scott
:
Beautiful, huh?
So these next covers, they may be old news for you, but I've only just discovered them so thought I would share. Jeri Smith-Ready's Shade trilogy has had it's covers updated in the US - from what I can see, they were released last year, but I live under a rock, obviously. These are the new covers (each cover links to it's corresponding Goodreads page):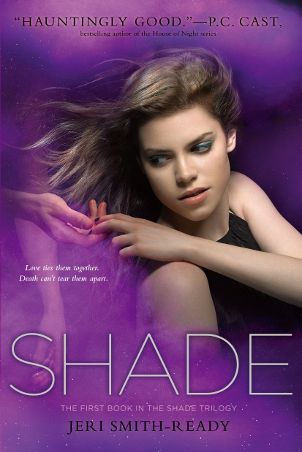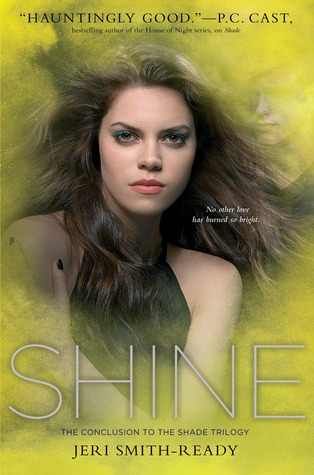 I love them!
-----------------------------------
Now for the trailer for
Crusher by Niall Leonard
:
Exciting trailer, huh?
-----------------------------------
The paperback release of
Pandemonium by Lauren Oliver
is being released in just a few weeks time, and to celebrate, the wonderful people at Hodder and Stoughton and the
Love Delirium Facebook Page
have set up an incredible giveaway!
To spread the word about this incredible trilogy, they are running a massive 1,500 copy giveaway of
Delirium
, the first book in the series, to UK and ROI entrants!
Head on over to the
competition tab
for more details and your chance to win!
-----------------------------------
Strange Chemistry have signed a new author! They have signed "a truly wonderful talent", Bryony Pearce, who's first book is the award winning Angel's Fury, which was published by Egmont in 2011. Her novel
The Weight of Souls
is due from Strange Chemistry in Autumn 2013.
The Weight of Souls by Bryony Pearce
-
16 year old Taylor Oh is cursed: if she is touched by the ghost of a murder victim then they pass a mark beneath her skin. She has three weeks to find their murderer and pass the mark to them - letting justice take place and sending them into the Darkness. And if she doesn't make it in time? The Darkness will come for her... She spends her life trying to avoid ghosts, make it through school where she's bullied by popular Justin and his cronies, keep her one remaining friend, and persuade her father that this is real and that she's not going crazy.

And then Justin is murdered and everything gets a whole lot worse. Justin doesn't know who killed him, so there's no obvious person for Taylor to go after. The clues she has lead her to the V Club, a vicious secret society at her school where no one is allowed to leave... And where Justin was dared to do the stunt which led to his death. Can she find out who was responsible for his murder before the Darkness comes for her? Can she put aside her hatred for her former bully to truly help him? And what happens if she starts to fall for him?
From the press release.
How AWESOME does this book sound?! I'm not sure I can wait a whole year for this! So excited!