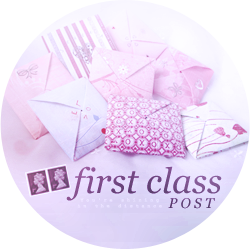 First Class Post - because this post is first class!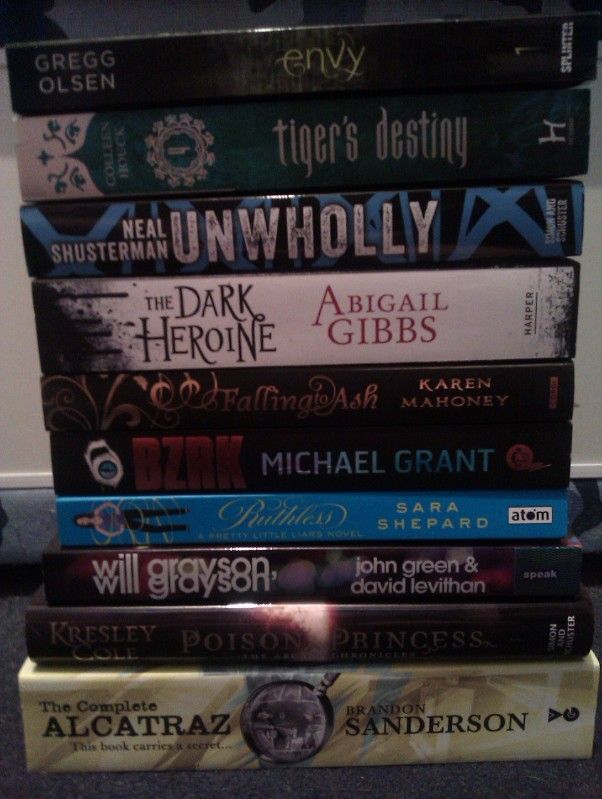 For review:
Envy by Gregg Olsen
-
Goodreads
/
Amazon
So I now have the first book in the An Empty Coffin Series! I can get started. Really excited to read these books, though a little worried - I've not read crime before. Though I am intrigued by the books being based on real crimes. I hope I like them!
The Complete Alcatraz by Brandon Sanderson
-
Goodreads
/
Amazon
This is an omnibus of the four books that make up the Alcatraz adventures. Each book will be published individually next year, as well. I am intrigued! Good and bad librarians, talking dinosaurs, and sentient romance novels! I do believe this is a book to do with books! This makes me excited! (Which reminds me - note to self: Must buy a copy of....)
The Dark Heroine: Dinner with a Vampire by Abigail Gibbs
-
Goodreads
/
Amazon
I am so excited to read this book! Despite there seeming to not be a synopsis that gives too much away, it sounds exciting, and I am intrigued by the cover saying "The sexiest romance you'll read this year". I believe Violet is a sixth former, which means she's 17 or 18, but from what I've heard about it, I think this is
pretty
adult.
Unwholly by Neal Shusterman
-
Goodreads
/
Amazon
I've not yet read the first book in this series, but it sounds amazing! So I am excited to have the second book to dive right into afterwards. Who doesn't like the sound of such a sinister dystopian series, where troubled kids are salvaged for body parts? Exciting, huh?
Tiger's Destiny by Coleen Houck
-
Goodreads
/
Amazon
I've yet to really start this series, and now there's a fourth book! I have them all, but there's something about it that puts me off a little. I will give it a go though, because blogging friends have really raved about it. We'll see!
BZRK by Michael Grant
-
Goodreads
/
Amazon
I am so excited to be reviewing BZRK! I am so looking forward to reading it, it sounds amazing! I've heard such great things, and oooh, it's going to be good!
Falling to Ash by Karen Mahoney
-
Goodreads
/
Amazon
This book sounds awesome! Unfortunately, I'm a bit behind, and I've yet to read anything by Kaz (I know, I know, bad Jo!), but I'm really looking forward to Falling to Ash!
Poison Princess by Kresley Cole
-
Goodreads
/
Amazon
I am so intrigued by this book! Visions of the future, prophecies, tarot characters, apocalyptic events! I am excited to give this book a go!
Ruthless by Sara Shepherd
-
Goodreads
/
Amazon
This is the tenth book in the Pretty Little Liars series, but I've yet to read even the first, so I don't know if I'll be reading this, but I've always been intrigued by the series.
Borrowed:
Will Grayson, Will Grayson by John Green and David Levithan
-
Goodreads
/
Amazon
Borrowed this ro read for next year's LGBTQ YA month. It sounds awesome! I'm really looking forward to reading it!
I also received some bookmarks from author Jeri Semith-Ready. You can see them
here
Thank you to Splinter, Orion, HarperCollins, Simon and Schuster Children's Books, Hodder and Stoughton, The 7th Avenue, Random House Children's Books and Atom for the review copies.