Here is your news from the past week.
First, a cover that I think everyone will be talking about!
The Casual Vacancy
by J.K. Rowling!
What do we think? I think it's a little overly bright, and it doesn't give any clues about the story! Still, it makes it feel a little more real! Excitement!
And the cover for Hidden by P.C. and Kristen Cast:
It's pretty different from the usual covers in the House of Night series. Do we like it, or do we not?
The US cover for
Shades of Earth
, the third book in the Across the Universe series by Beth Revis, has been released, along with new covers for the previous books, on
GeekDad
! Penguin are taking the covers in a completely different direction this time round to try and reach an older, adult audience.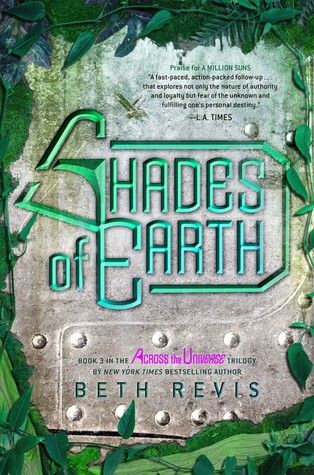 I really like these new covers! I wonder if the UK will head in the same direction! What are your thoughts?
--------------------------------------------------
The new trailer for the paperback of
Daughter of Smoke and Bone
by Laini Taylor, which came out last Thursday!
Awesome, huh?
Last week I posted the US trailer for Seraphina by Rachel Hart. Well, now I have the UK trailer to share with you!
--------------------------------------------------
Strange Chemistry have announced the signing of debut science fiction author Christian Schoon.
Christian has been signed in a two book deal for World English Rights, negotiated between Strange Chemistry's Amanda Rutter and Adam Schear of DeFiore & Co. in New York.
The first of these two novels will be called Zenn Scarlett and will be published in the Spring of 2013, with a second book in the same series to follow. More about Zenn Scarlett below.
Zenn Scarlett is a bright, determined, occasionally a-little-too-smart-for-her-own-good 15-year-old girl training hard to become an exoveterinarian. She's specializing in the treatment of exotic alien life forms, mostly large and generally dangerous.

Her novice year of training at the Ciscan Cloister Exovet Clinic on Mars will find her working with alien patients: from whalehounds the size of a hay barn to a baby Kiran Sunkiller, a colossal floating creature that will grow up to carry a whole sky-city on its back.

After a series of inexplicable animal escapes from the school and other near-disasters, the Cloister is in real danger of being shut down by a group of alien-hating officials. If that happens, Zenn knows only too well the grim fate awaiting the creatures she loves.

Now, she must unravel the baffling events plaguing her school, before someone is hurt or killed, before everything she cares about is ripped away from her and her family forever. To solve this mystery – and live to tell about it – Zenn will have to put her new exovet skills to work in ways she never imagined, and in the process learn just how powerful compassion and empathy can be.
From press release.
--------------------------------------------------
Girl Heart Boy is the hottest, sexiest, teen romance series coming this summer - there are ebooks, exclusive x-rated scenes, books, and even video blogs. Sarah aka a young Carrie Bradshaw will post a new vlog every Tuesday so keep up with her antics all summer.
The first bookin the series,
Girl Heart Boy: No Such Thing as Forever
by Ali Cronin, was released as an eBook on 7th June, and will be released in paperback on 2nd August. Here's what it's about:
Meet four girls, three boys, all turning 18 and get set to follow their eventful final year at school. Cass is known as Ms. Monogamy, Ashley is a player, Donna is a party girl. But what about Sarah? Her friends tease her for being uptight, but she's waiting for The One. Now she's found him, but is he forever - or is Sarah just his summer fling?
From the press release.
Fall in love with Girl Heart Boy beyond the page with Sarah's weekly video blogs on Youtube! Follow her exploration of teen love and sex issues over the summer and post your own thoughts and experiences on our dedicated
Facebook page
, and Twitter handles:
@girlheartboy
#girlheartboy
Watch the first web blog from last Tuesday below.
I will be posting tomorrow's web blog next Monday, and so on and so forth.
--------------------------------------------------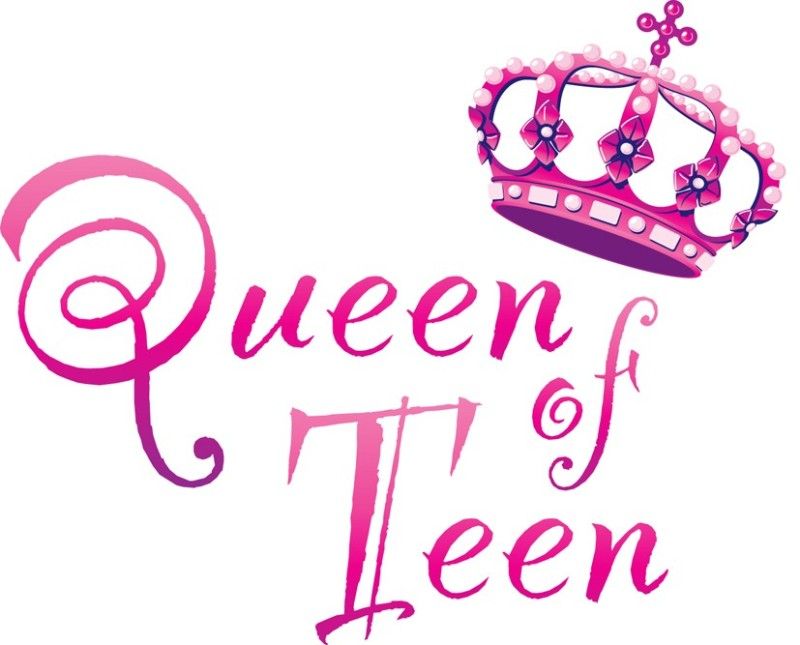 This year's winner of
Queen of Teen
was announced on Friday 6th July! The winner is
Maureen Johnson!
Maureen will be officially sworn in as Queen at a glittering award ceremony on Friday 6th July 2012 surrounded by fans, invited journalists and not to forget the marvellous nine other shortlisted authors, Cathy Cassidy, Sarah Webb, Joanna Nadin, Cathy Hopkins, Samantha Mackintosh, Chris Higgins, Hayley Long, S.C. Ransom and our first ever male, James Dawson.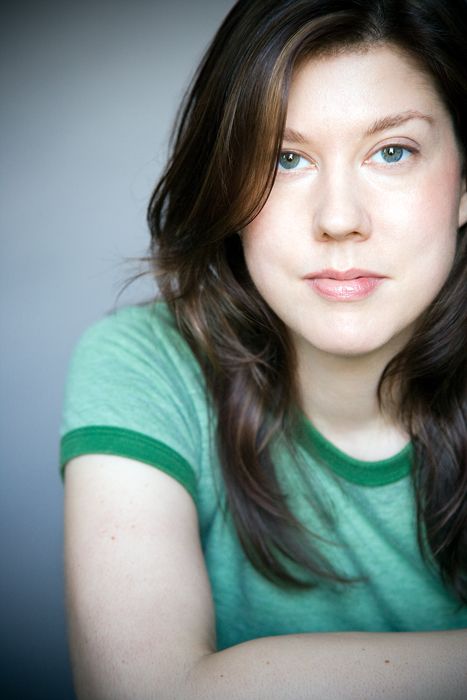 New York based Maureen has, like the other shortlisted authors, enlisted the help of twitter to gain support for the title. Noted as "one to follow", Maureen has campaigned for the title with series of hilarious award and Queen related tweets. James Dawson's twitter campaign also raised a few smiles with his adaptations of film and music posters.
On receiving her crown Maureen said "I am thrilled to be crowned Queen of Teen UK. I look forward to bringing some American blood to your royal line. It is true we rebelled against the very idea of a crown, but I am prepared to put that aside and rule with a fair and temperate hand, and not to fire a few triumphant rounds in the air during the ceremony. And as my first official words as Queen, I would like to say, YEEEEEHAAAAW!"
--------------------------------------------------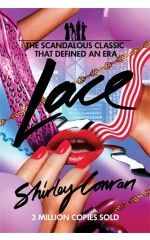 Canongate & Red magazine present
Lauren Laverne and Shirley Conran in conversation, on sex, friendship, feminism and goldfish.
Red magazine's Lauren Laverne interviews Shirley Conran for the 30th anniversary of Lace, the original 'bonkbuster' and international bestseller which paved the way for the success of Jackie Collins and Jilly Cooper. The story of four women who soar to the top of their careers in fashion, journalism and PR, Lace is an empowering story of determination, friendship and female sexuality which was ground-breaking in its time and is as fearless and fabulous now as it was then. Dripping with glamour, sex and scandal, it defined the 80s and a whole new generation of women are about to discover its pleasures.
"As sexy and smart as the first day it came out." Lauren Laverne
"I envy anyone who hasn't read it." India Knight
"Lace gave me prolonged pleasure." Helen Fielding
24th July. 7-8pm.
Conway Hall, 25 Red Lion Square, London, WC1R 4RL
Tickets £8 from www.canongate.tv
Shirley will be signing books after the event
--------------------------------------------------
Ten Year Anniversary
Ten years ago this week,
Taken by Storm's
scuba-diving hero, Michael, swam out of award-winning YA author, Angela Morrison's brain and onto her page. Join the anniversary celebration!
Win your own copy of the brand new paperback
! Snag
Taken by Storm's
Kindle ebook for only $ .99!
Unbroken Connection
(Book 2) and
Cayman Summer
(Book 3) are free on Kindle! Hurry. The promotion ends Friday, July 20th. Don't own a Kindle?
Download free Kindle apps for your laptop, tablet, iTouch, or phone
.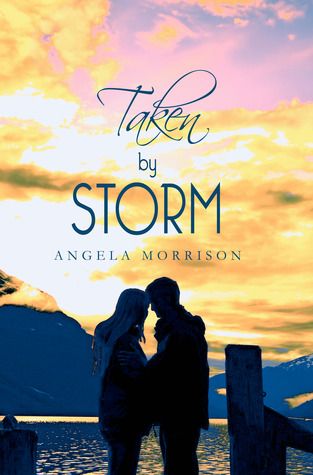 In
Taken by Storm
, Mormon girl Leesie has life figured out until devastated Michael lands in her small town high school. He needs her like no one has before. A rare journey into a faithful LDS teen's intimate struggle.
from
Taken by Storm
. . .
I'm lost to his firm chest,
his slender fingertips, his long wavy hair,
his mouth sucking my bottom lip—
The world spins, the stars shift,
and I can't see anything except his smoky
gray eyes gazing into mine.
You scare me, whispers
from my mouth across his.
Good, he breathes into me.
I need you to save me.
"[Morrison] handles the topics of religion and premarital sex gracefully without passing judgment. The message has less to do with religion than learning to respect and cherish others while staying true to one's own beliefs." – Publisher's Weekly, starred review
Brand new paperback and reformatted ebook with fully scalable fonts. Includes bonus, never-before-published scene, "Airport Good-bye!"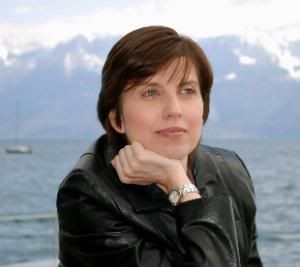 Angela Morrison is the award-winning YA author of
Taken by Storm (Books 1-3)
and
Sing me to Sleep
. She grew up in Eastern Washington on the wheat farm where Taken by Storm is set. She's an advanced NAUI, Nitrox certified scuba diver. The hurricane that kills Michael's parents was inspired by a real-life diving accident. She wrote Cayman Summer, book three of Michael and Leesie's saga, with fan input, at
http://caymansummer.blogspot.com
.