Today, I am delighted to have YA author of
Angel Dust
,
Sarah Mussi
stopping by my blog to talk to us about her inspiration behind her latest novel.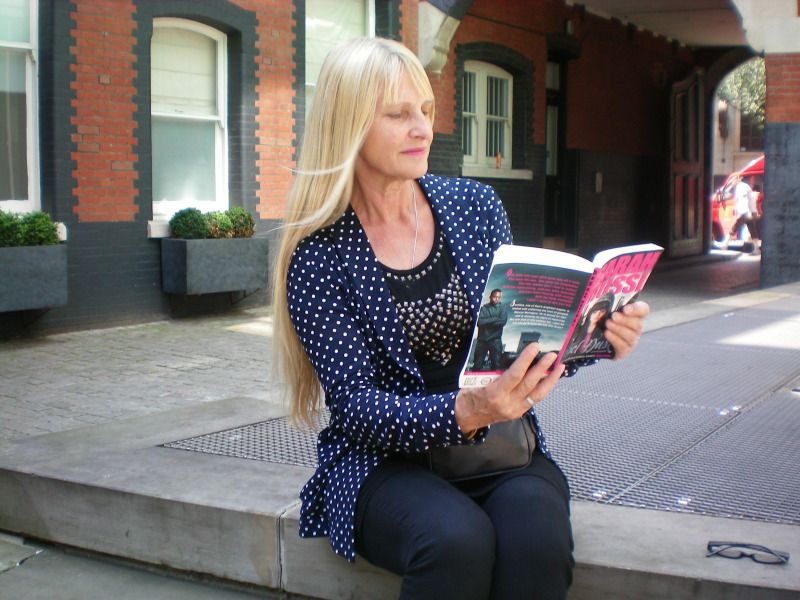 Life, Love, Death and Story

By Sarah Mussi

I live in London in the heart of what Alex Wheatle calls the 'Dirty South'. Around me on a daily basis stories unfold. Most are dark. Young lives gone wrong. Dreams escaping before they can be lived. And Love. Falling into it, falling out of it, longing for it and feeling only half alive when it deserts you.


I think wanting to try and make sense of life and rework it into a form that is meaningful has always been at the heart of my writing. And one of the things that has forever puzzled me is the riddle of love. Why do we fall for the people we do. What is that magic, that chemistry that suddenly seems to catch fire within us?

My first two novels weren't really about love. I think I was shy of taking on the HUGE issues it raised. They were more about identity. Who are we – how do our past experiences, our histories and our settings, places we live, places we love define us. How do I as a writer try to build bridges between the past and the present, how do I engage the interest of young readers and help them in their struggles to find their identities? I don't know how well I succeeded in my first two novels in this quest – certainly The Door of No Return won a major prize and was shortlisted for others and has been well received in the US. Not that The Last of the Warrior Kings hasn't too – albeit on a more local scale – a London scale – in the 'Dirty South'.


And it was driving through South London that I was first inspired to write Angel Dust – to at last attempt a love story. I was stuck in traffic at New Cross. And I thought : Where is the 'cross' then? Why is it 'new'? I looked about for a church, but I didn't see one. Then I thought perhaps it's not the kind of cross a church has – but a crossing – perhaps where they once crossed the river when it iced over? And I thought about crossings and crosses and imagined an angel stepping out of a stained glass window and crossing over from Heaven to Earth. What would she make of New Cross? What would she make of all the young men hanging out? What would she make of the Dirty South? From there the story was born. I had my main character and her quest to find love, to understand love, to find herself and her identity.

Back to building bridges again. Back to understanding identities. And not so different after all from my first stories. But now I had an angel and the wonderful prospect of trying to make not only 'life' make sense but 'death' as well. Not too much then!
Thank you, Sarah, for such an awesome guest post! Be sure to check out
Sarah's website
, and find her on
Twitter
and
Facebook
. Angel Dust is released on 2nd August.