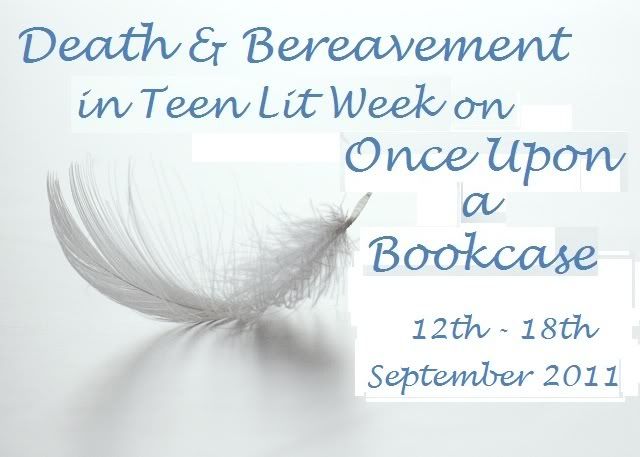 Original photo copyrighted to Fiona Fraser and used with permission.
Next week, starting Monday, I will be holding Death and Bereavement in Teen Lit Week. When I first announced it last year, it was going to be a month event, like my other themed months, but due to computer issues that won't be sorted out any time soon, and therefore limited access to a computer, I'm going to use what I already had before my computer dies and have a week. I'm sorry I have to do this, but I want to drag it out much longer.
So, D&B Week begins next with reviews, interviews, guest posts and discussions about the topic. You can find out a lot more about it on Monday, see you then.
FYI: I is a common belief that when loved ones die, they leave white feathers - supposedly from their angel wings - when they have visited you, hence the image used for the button.