I had something quite special arrive in the post this week. It was a gift from an author. It was the author's book. It was the author's book that I named. And it was signed. EEEE!
THE BOOK WITH MY TITLE!!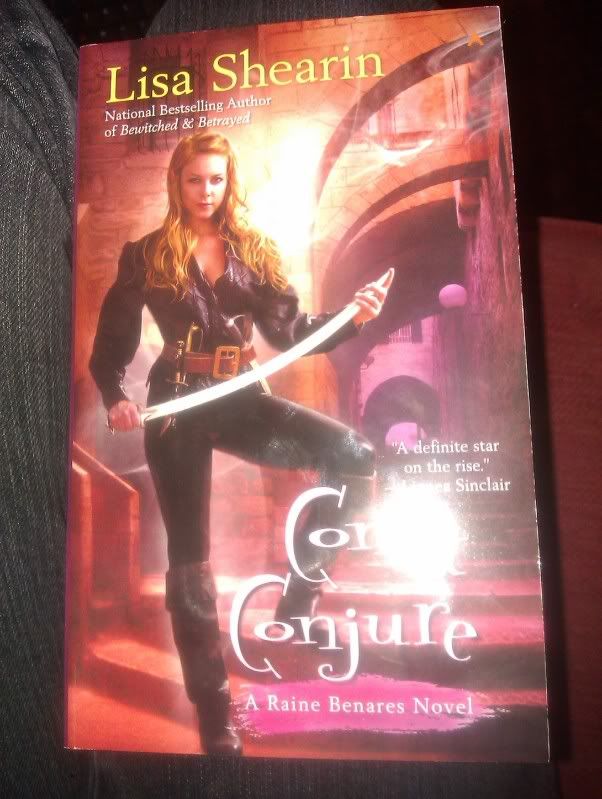 Sorry about the flash.

MY QUOTE ON THE FIRST PAGE!
(Second quote - *this post has been posted on Once Upon a Bookcase a year after originally posted on my previous blog, Ink and Paper (but backdated to the same day), hence the different blog name)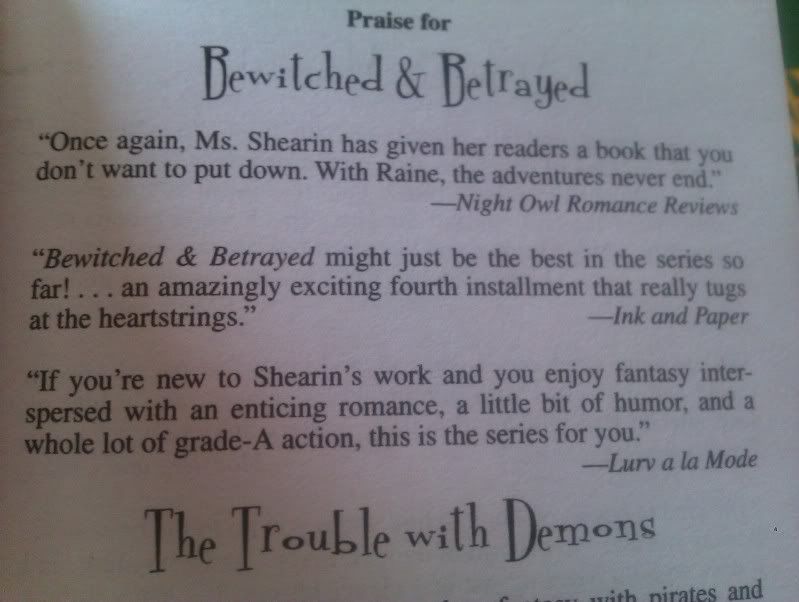 SIGNED BY LISA SHEARIN!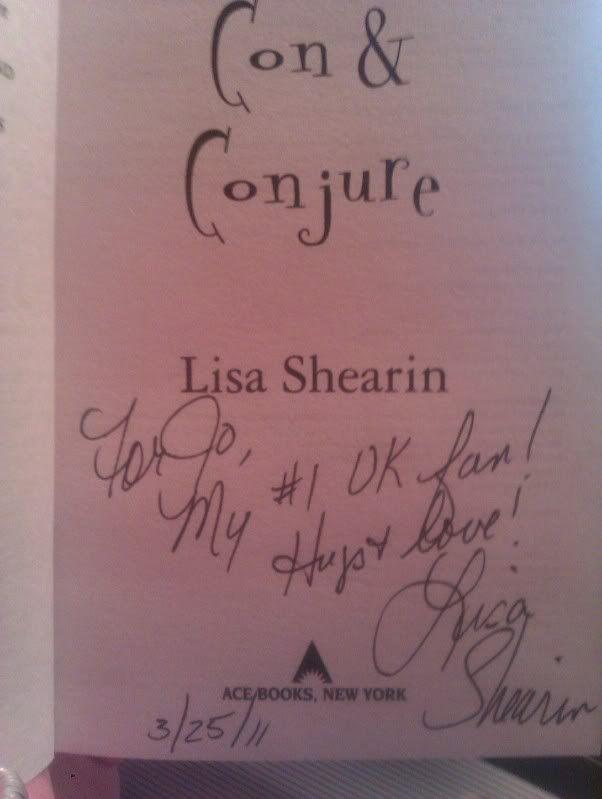 MY ACKNOWLEDGEMENT!

You cannot imagine just how happy this makes me! :D