Today I have the pleasure of sharing with you a guest post from C.J. Skuse, YA author of Rockaholic, which is released today!
C.J. is here to talk about musical blasts from her past!
FIVE BANDS THAT HAVE SHAPED MY LIFE

1. MY CHEMICAL ROMANCE

Anyone who knows me is pretty bored of hearing this right now but this band really has enriched my life beyond all measure. My favourite song of theirs is the first song I heard, Helena, from their second album Three Cheers for Sweet Revenge. MCR affect everything I do, from what I wear to how I write to how I think. I definitely owe them first billing in the fave band stakes.


2. BLIND MELON
This band came to my attention when I was about 13 when I saw lead singer Shannon Hoon in the video for the Guns N Roses song 'Don't Cry.' I became a huge fan of their self-titled debut album when they released probably their most famous song 'No Rain' which featured the Bee Girl in the video. It was a huge loss to music when Shannon Hoon died in 1995 but he had a spectacular voice and I think he left music and song writing, through him, the more blessed for all time.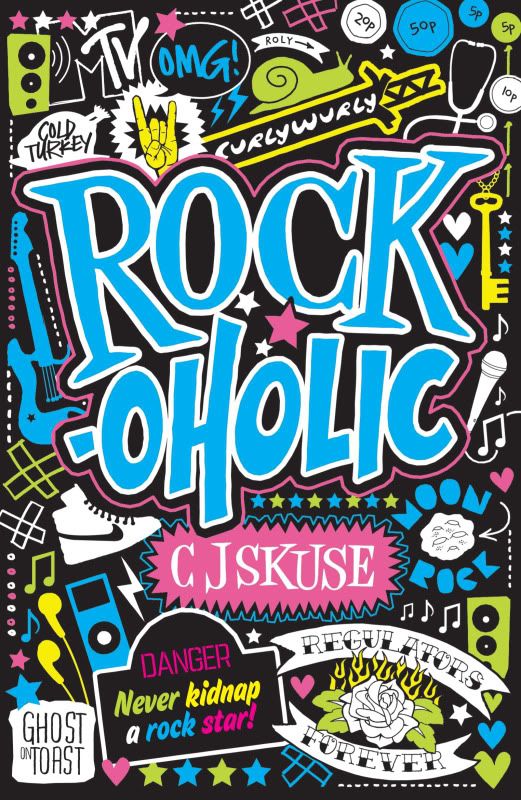 I can't find an embedable version, but you can see the video
here
.


3. EXTREME

It was a toss up here between Green Day and Extreme, but I've gone for Extreme largely because they were the first band I went to see when I was eleven at Cardiff Ice Rink. I also used to like playing 'Get the Funk Out' really loud and angering elderly relatives who thought I was swearing. It was always quite embarrassing to admit I liked them, thanks to the poodle hair styles and smushy ballads, but they did write the odd corker of a song and my favourite is 'Play With Me' from their first album, because it featured in one of my favourite films as a kid 'Bill and Ted's Excellent Adventure' and because it goes pretty well with the scenes from my first novel Pretty Bad Things when I think of it as a music video.



Video with lyrics - no good quality video of the band available.
4. PEARL JAM
If I don't mention Pearl Jam my sister will never forgive me. She got me into them back when I was a pre-teen and getting into the whole grunge scene and I've used the song lyrics of one of their most powerful songs 'Black' as the opener for Rockoholic. It's an extremely beautiful song and Eddie Vedder has one of those voices which is immediately recognisable. In the book I talk about a 'guitar chord you could scratch your back with.' The opening bars of their song 'Alive' from the album 'Ten,' does just that for me.
I can't find an embedable version, but you can see the video
here
.


5. QUEEN

It was a toss up between Nirvana and Queen for my penultimate spot but as grunge is pretty well represented here, I've gone with the legend that is Queen. Freddie Mercury was without doubt the greatest front man a band could have and I listened a lot to their stuff when I was writing Rockoholic. Tracks like 'You're My Best Friend' and 'Somebody to Love' could easily apply to Jody and Mac but 'Bohemian Rhapsody' is without doubt Jackson's theme tune. Love it love it love it.
Thank you, C.J., for such a fantastic guest post! There are some pretty great songs there! Be sure to check out
C.J.'s Facebook page
. As I said, Rockoholic is released today, and you can buy it from
Amazon UK
and
Amazon US
.