Bookish news this week!
YA author Kate Hart got number savvy and created some really interesting graphs on genre YA sales in the US. It really is fascinating! You can check them out
here
.
------------------------------------------
Trailers:
Trash by Andy Mulligan (released in paperback 31st March 2011)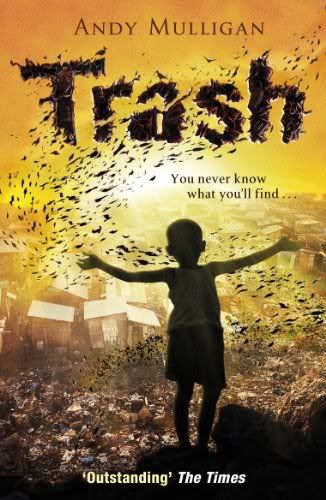 Trash by Andy Mulligan
-
Raphael is a dumpsite boy. He spends his days wading through mountains of steaming trash, sifting it, sorting it, breathing it, sleeping next to it.

Then one unlucky-lucky day, Raphael's world turns upside down. A small leather bag falls into his hands. It's a bag of clues. It's a bag of hope. It's a bag that will change everything.

Soon Raphael and his friends Gardo and Rat are running for their lives. Wanted by the police, it takes all their quick-thinking and fast-talking to stay ahead. As the net tightens, they uncover a dead man's mission to put right a terrible wrong.

And now it's three street boys against the world...
From Amazon UK
Shimmer by Alyson Noël (released in the US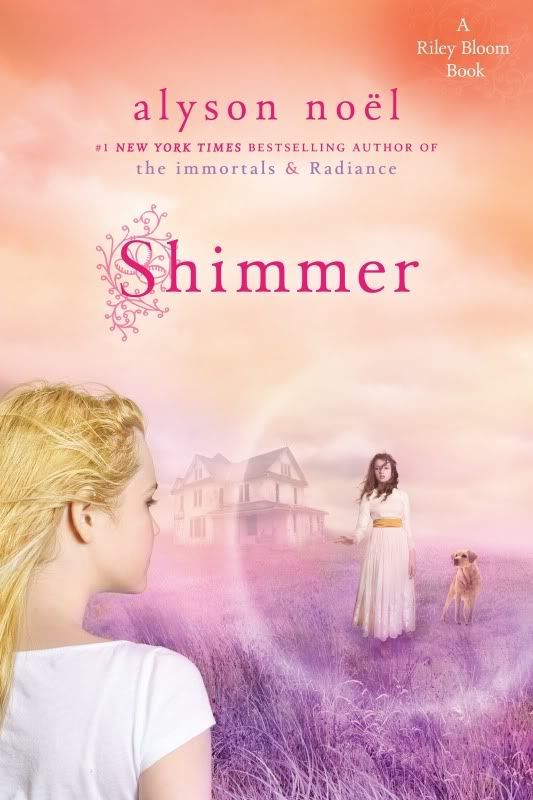 Shimmer by Alyson Noël
-
Having solved the matter of the Radiant Boy, Riley, Buttercup, and Bodhi are enjoying a well-deserved vacation. When Riley comes across a vicious black dog, against Bodhi's advice, she decides to cross him over. While following the dog, she runs into a young ghost named Rebecca. Despite Rebecca's sweet appearance, Riley soon learns she's not at all what she seems. As the daughter of a former plantation owner, she is furious about being murdered during a slave revolt in 1733. Mired in her own anger, Rebecca is lashing out by keeping the ghosts who died along with her trapped in their worst memories. Can Riley help Rebecca forgive and forget without losing herself to her own nightmarish memories?
You can find out more about Shimmer, including audio excerpts and Riley's diary,
here
.
Invincible by Sherrilyn Kenyon (released in the US 22nd March 2011)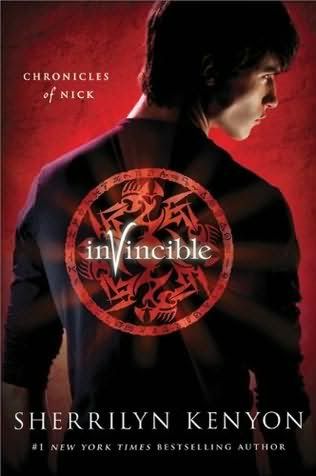 Invincible by Sherrilyn Kenyon
-
Nick Gautier?s day just keeps getting better and better. Yeah, he survived the zombie attacks, only to wake up and find himself enslaved to a world of shapeshifters and demons out to claim his soul.

His new principal thinks he?s even more of a hoodlum than the last one, his coach is trying to recruit him to things he can?t even mention and the girl he?s not seeing, but is, has secrets that terrify him.

But more than that, he?s being groomed by the darkest of powers and if he doesn?t learn how to raise the dead by the end of the week, he will become one of them...
You can check out an excerpt from the book
here
.
Flip by Martyn Bedford (released 3rd March)
Flip by Martyn Bedford
-
Fourteen-year-old Alex Gray wakes up one morning to discover he's not in his own bedroom. More surprising is that he doesn't recognize his hands, or his legs... When he looks in the mirror he gets the shock of his life! How is it possible that Alex has become another boy – a boy who everyone calls Philip? And how have six whole months passed overnight? A riveting psychological thriller by a brilliant new voice in children's books.
From Amazon UK
------------------------------------------
Acquisitions:
HarperCollins Children's Books has acquired a teen love story set in the midst of the horrors and heart-break of the Iraq war. A pre-emptive offer for world rights including film and translation was concluded with Carolyn Whitaker. A Brighter Fear, by debut author Kerry Drewery, is the first of a two book deal, set to be published in 2012.
A Brighter Fear is the story of Lina, a teenage girl who lives in Baghdad during the Iraq war. A love story for both a country and a person, this is a novel that shows love is worth fighting for, even if that person is the most dangerous choice imaginable…
A Brighter Fear was created through Kerry's own fascination with the Iraq war. Kerry's sensitive approach creates a beautiful, contemporary fairytale that will stay with teen readers for a lifetime.
Kerry has always had a passion for writing. She was a finalist in a BBC script writing competition in 2009 and is currently hugely involved with Bookstart. Kerry lives in Lincolnshire with her husband and children.
Nick Lake, Editorial Director, said: "Devastating and uplifting in equal measure, A Brighter Fear establishes Kerry as a really exciting new voice in teen fiction. Lina's story, of impossible love and of bravery in the face of horror, seized hold of me from the first line. I'm sure I won't be alone."