This week's bookish news:
Cover reveals.
The US cover for Die For Me by Amy Plum has been changed to an edited version of the UK cover. Read Amy's thoughts
here
.
In the US, Nightshade by Andrea Cremer has had a cover change for the paperback release. Because of this, the hardback of Wolfsbane has had a cover change to match it. Read Andrea's thoughts
here
. (Sorry about image size, can't make any bigger.)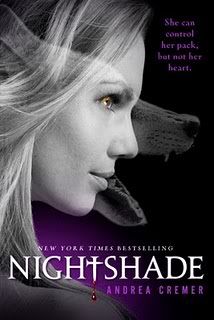 And the UK cover for Wolfsbane: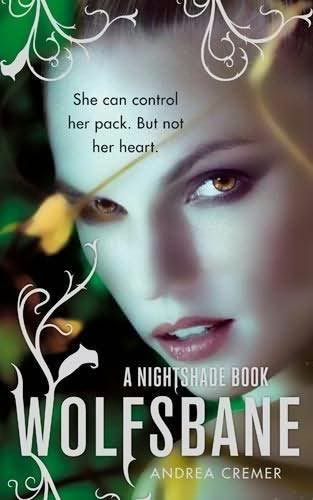 Finally, the cover for Crossed, the sequel to Matched by Ally Condie has also been released. Read Ally's thoughts
here
.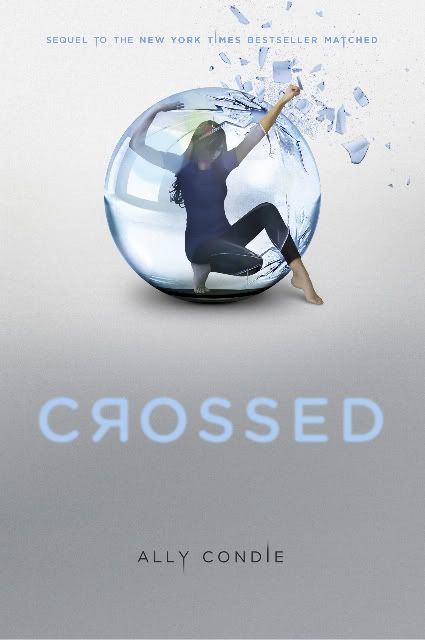 -------------------------------------------
Vicki of
Heaven, Hell and Purgatory
is organising a
Northern UK Book Blogger Meet-Up
. Anyone in the UK is welcome, but as most Northerners have trouble making it down to London, they're organising one up north. Check out the post and let Vicki know if you're interested!
-------------------------------------------
The wonderful Michelle of
Fluttering Butterflies
is bringing back her blog feature, Awesome Women. Michelle says, "On my blog previously, I'd always tried to maintain a regular feature highlighting amazing and inspiring women but after several (fascinating!) guest posts, the feature kind of fizzled out. I'm really going to do my best to keep it going this time, with Saturdays being dedicated to profiles of individual women, fictional characters and to mix things up, some interviews with some incredible bloggers/authors."
Her first post is about
favourite authors from her childhood
, and the second is an
interview with the lovely Vivienne
from
Serendipity
. Check them out! There shall be an interview with me at some point soon, too!
-------------------------------------------
Richelle Mead had adult urban fantasy author of the Jane True series, Nicole Peeler guest post on her blog to discuss
how young is too young
when it comes to reading books not considered YA. Really interesting post!
-------------------------------------------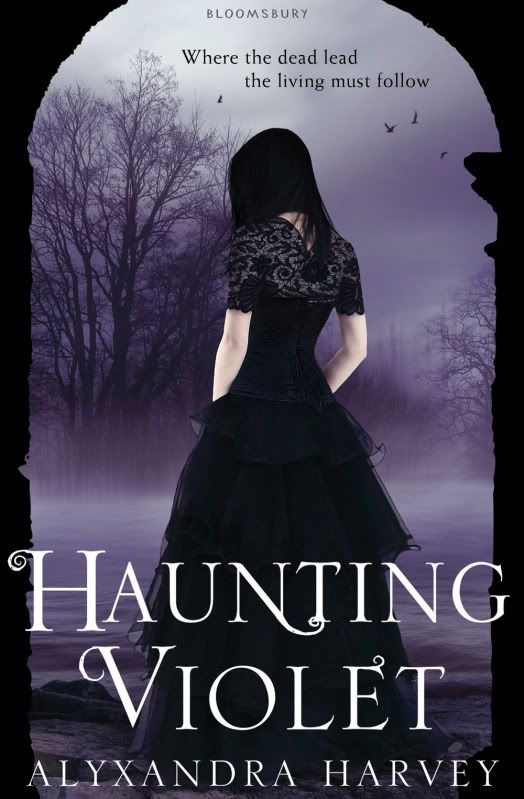 Alyxandra Harvey will be coming over to the UK in May to promote her forthcoming novel, Haunting Violet. You can find out more details on the
facebook page
.
Here's a note from Alyxandra about the book, and after that, a video of Alyxandra talking about the novel at her own haunted house in Canada.
Dear Reader

I love historical fantasy because I can lose myself in a world where Mr. Darcy might be just around the corner . . . or the ghost of a murdered girl out for revenge. It combines corsets and cravats with paranormal mysteries of every kind.
Haunting Violet takes place in Victorian England, during the 1870's, which was the pinnacle of the interest in mediums and séances. Talking to ghosts was all the rage in private parlours and public halls. The details of clothes and food and the popularity of séances are as accurate as I could make them to create a realistic backdrop for ghosts and spirit possession. But in the end people are people; we still just want to be happy. And 1870 or 2010, I love a girl who can kick butt . . . especially when wearing a corset. I hope you'll enjoy meeting Violet as she struggles to come to terms with her new gift for communicating with the dead . . . and as she chooses between a traditional safe life and an Irish pickpocket with a wicked grin.

Alyxandra Harvey
-------------------------------------------
Orion announce new YA imprint, Indigo:
The Orion Publishing Group is delighted to share the exciting news of the launch of INDIGO, the new imprint that will publish a wide variety of genres for teens and young adults by established authors and rising stars.

Launching in September 2011 INDIGO will publish four titles per month.

INDIGO will publish fiction for older teen readers focussing on the strengths of the publishing that currently sit on the popular and successful Gollancz and Orion Children's Books imprints.

A stellar list of authors will launch the new venture, becoming our first INDIGO authors: Mia James, Cinda Williams Chima, Harlan Coben, Kate Harrison, Holly Black, Marcus Sedgwick, Sara Grant, Sally Gardner, Chris Wooding, Anna Kendall, Cliff McNish, Sarah Silverwood, Alan Gibbons, James Dawson, Chloe Neill and Annabel Pitcher.
Read the
press release
for more info.
-------------------------------------------
Books to check out.
Jenna and Jonah's Fauxmance by Emily Frankland and Brendan Halpin (released 7th March 2011)
-
Teen TV celebrities Jenna and Jonah (real names, Charlie Tracker and Fielding Withers) make more money in a month than most people do in a lifetime. They can't stand to be in the same room as each other, but to boost the TV ratings their agents make them a 'real life' couple. Then the deception is uncovered by the paparazzi, and Charlie and Fielding have to disappear to weather the media storm. It's not until they're far off the grid of the Hollywood circuit that they realise there's more to each of them than shiny hair and a winning smile.
From Amazon UK
You can read an extract of the first chapter
here
. Find out more about Brendan Halpin on his
website
,
Facebook page
, and on Twitter
@bhalpin
, and find out more about Emily Franklin on her
website
.
The Fall by Anthony McGowan (released 1st Mat)
-
Mog and his mates are bored. Their school's a dump – the type of place kids get expelled to. Their lives seem pointless – they spend their time at school messing around or going out thieving. The most exciting thing to do is to jump over the beck: the polluted stream at the back of the school. And it's there that two separate events occur which will change Mog's life forever…
From the press release.
This is Anthony McGowan's first book for Barrington Stoke, a publisher for dyslexic and reluctant readers.