Book news for this week!
I've recently discovered the cover for Shift by Jeri Smith-Ready. Isn't it gorgeous?!
Shift by Jeri Smith-Ready (released 9th June 2011)
-
Born after The Shift, a little-understood event that enabled the younger generations to communicate with the dead, sixteen year-old Aura can see ghosts. These violet-hued spirits are constantly talking to her, following her, wanting her to help them make amends for their untimely deaths. Aura finds this all rather annoying ~ until her boyfriend Logan died and began to haunt her. Aura wants to be there for Logan, to support him as a friend, but while Logan struggles to come to terms with being a ghost, she finds herself increasingly drawn to her very-alive and very-cute friend, Zachary. And as the lines between ghost and shade, and friendship and love begin to blur, Aura realises that time is running out, and if she is to unlock the mysteries of the Shift then she must choose between Logan and Zachary. But when both boys hold a piece of your heart, how do you choose?
From Amazon UK
-------------------------------------------
News from Quercus:
Quercus will imminently re-publish John Marsden's Tomorrow, When the War Began. You might already be familiar with this YA classic as it was first published in Australia in the nineties where it sold by the truckload and become part of the Australian cultural landscape - so much so that it's just been made into a film. It's to be released here in the UK in April, and we at Quercus are delighted to be publishing the first title as a movie tie-in and then all of the subsequent six titles in the series over the next year or so.

I'm thrilled to say that Quercus have bought the entire series because of the incredible writing and gripping storyline-indeed though it has been around for a while, it feels oddly contemporary, tapping in as it does to the dystopian strain evident in so much current YA fiction.
You can see the trailer below:
Tomorrow, When the War Began by John Marsden (released 7th April 2011)
-
When their country is invaded and their families are taken, eight high school teenagers band together to fight.

Seventeen-year-old Ellie Linton wants one final adventure with her friends before the school holidays are over. Packed in Ellie's parents' land rover they drive to the famously isolated rock pool Eden dubbed 'Hell' by the locals.

Returning to their home town of Wirrawee, the seven teenagers realize that something is seriously wrong. Power to the houses has been cut, pets and livestock have been left dead or dying, and most alarmingly of all, everyone's family has vanished.

When the hostile armed forces discover that the teenagers are lying low in the vicinity, Ellie and her friends must band together to escape, outwit and strike back against the mysterious enemy that has seized control of their town and imprisoned their friends and loved ones...
From Amazon UK
-------------------------------------------
News from Puffin: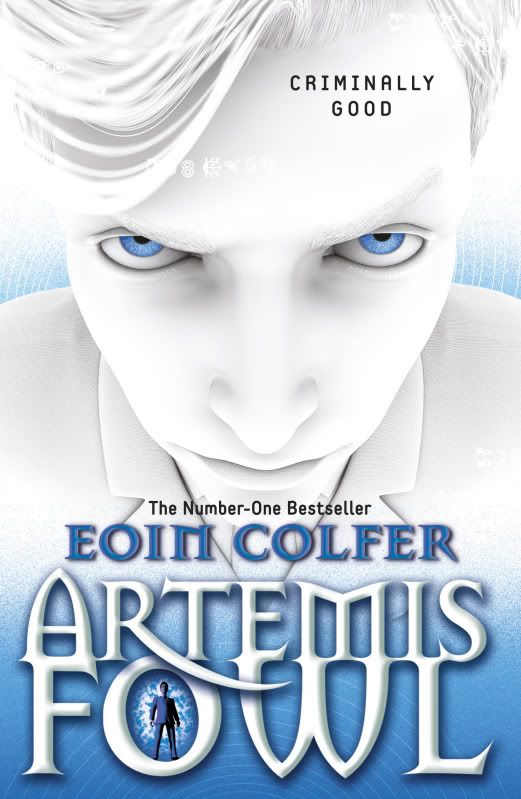 On 4th March, to begin the celebrations for the 10th Anniversary of Artemis Fowl this year, Puffin Books launched the iconic and very contemporary new covers for the Artemis Fowl series at a book jacket premiere on the big screens at London's Piccadilly Circus. The author Eoin Colfer himself was present to do the countdown into the reveal. The new look books will publish, alongside the paperback of Artemis Fowl and the Atlantis Complex, on 7th April 2011.
You can see the cover reveal below:
-------------------------------------------
Random House Children's Books now has it's own blog,
Talk About Random
:
Talk About Random has a jam-packed schedule of guest posts from some of our fabulous authors & illustrators including Louise Yates, Steve Cole, Jo Cotterill and Lauren Kate to name a few…

All our guest bloggers will be talking about their book choices for the following categories… Desert Island, New Discovery, Guilty Pleasure, Wish I'd Written & Use for Kindling. So, if you're looking for some new reading ideas, come check out the blog.
-------------------------------------------
The Guardian has created a new
Children's Books Site
. Taken from the article:
Launched on World Book Day, the brand new Guardian children's books site has been designed and curated with the help of a dedicated editorial panel of 100 children and teens from around the world. They told us what they wanted, and we did our best to make it happen. And that's how the site will work: by children, for children.

Take a look around: you can read reviews, follow discussions, and watch and listen to the questions our panel have put to top authors, from Jacqueline Wilson to Malorie Blackman, Michelle Paver to Charlie Higson. There's age-themed content, a monthly podcast, a book club, extracts, quizzes, competitions with amazing prizes (win your height in books!) and much more. Inspired to get involved yourself? If you're under 18 and a booklover, we'd love to have you on board. Here's how.
-------------------------------------------
Books to check out: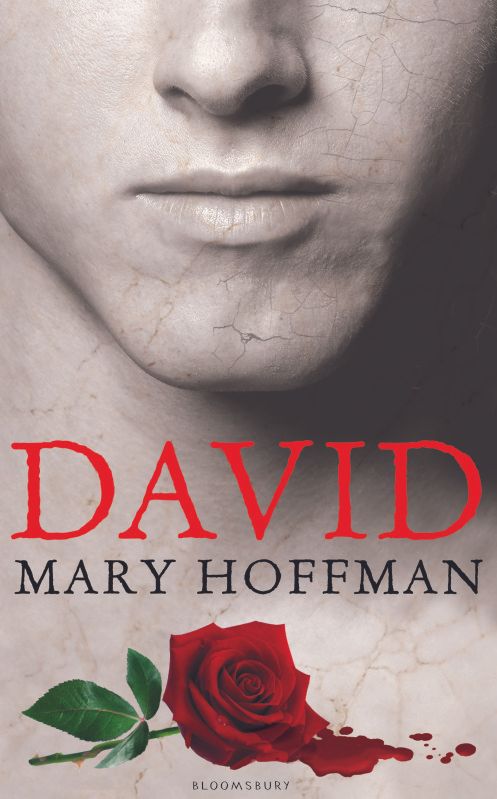 David by Mary Hoffman (released 4th July 2011)
-
Michelangelo's statue of David is renowned all over the world. Thousands flock to Florence to admire the artistry behind this Renaissance masterpiece, and to admire the beauty of the human form captured in the marble. But the identity of the model for this statue that has been so revered for over five hundred years has been lost ...In this epic story Mary Hoffman uses her persuasive narrative skills to imagine the story of Gabriele, an eighteen-year-old who, by becoming Michelangelo's model, finds himself drawn into a world of spies, politicking, sabotage and murder. Set against the backdrop of Florence, a city in a state of constant siege, this is a rich, colourful and thrilling tale.
From Amazon UK.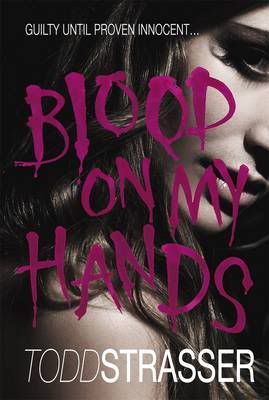 Blood on My Hands by Todd Strasser (released 7th April 2011)
-
In this gripping thriller, award-winning author Todd Strasser depicts a maddening tale of murder, betrayal, love and loyalty. A powerful and uncompromising read, it's certainly not a book for the faint-hearted!

Some girls are glamorous, beautiful … and deadly. Found kneeling by a dead body, with a bloody knife in her hand can only mean Callie Carson is guilty of the brutal murder of Katherine Remington – can't it? Joining the in-crowd is tough; leaving is a killer.

This is the first in a series of three slick and sophisticated books, it has all the glamour of Gossip Girl with the action of a techno thriller. Follow Cassie as she desperately tries to prove her innocence and find the real killer before her time is up and she faces losing everything important to her.
From the press release.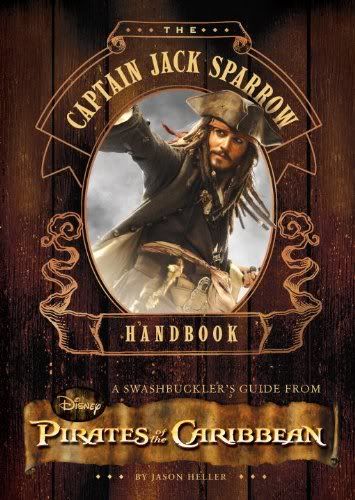 The Captain Jack Sparrow Handbook by Jason Heller (released 1st April)
-
Exotic adventures and death-defying escapades with cinema's favorite buccaneer!

Pirates of the Caribbean is one of the most successful film franchise in history, loved by adults and children alike. With the release of On Stranger Tides in 2011 – based on the book by best-selling fantasy author Tim Powers – this series is set to scale new heights of popularity.

With this hands-on book, full of practical information, tips, advice, anyone can realize their dream of becoming a pirate like their hero the unforgettable Jack Sparrow. Crammed with true-life, historical information from deciphering a treasure map, climbing rigging, how to survive when marooned, breaking a curse, evading pursers on land and at sea, firing a cannon and use of weaponry, to dress, eating when at sea, historical facts ,top pirates of the 18Century, The Pirate Code, the Geography of the Caribbean, treating a wound, dealing with supernatural forces, and much, much more, illustrated with line drawings and photographs, this is a must-have book for anyone who wants to buckle a swash, and sure to prove as popular as the other Handbooks from Quirk books!
From the press release.