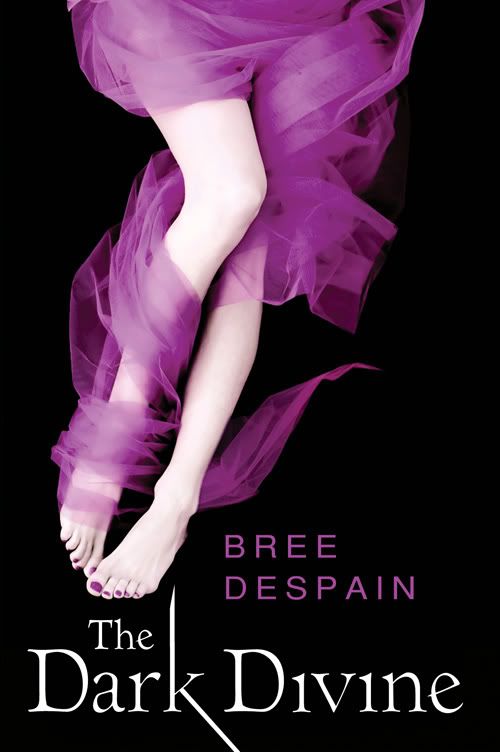 The Dark Divine by Bree Despain (review copy)
-
A prodigal son. A dangerous love. Haunted yearning...Grace Divine, daughter of the local pastor, always knew something terrible happened the night Daniel Kalbi disappeared and her brother Jude came home covered in his own blood. Now that Daniel's returned, Grace must choose between her growing attraction to him and her loyalty to her brother. As Grace gets closer to Daniel, she learns the truth about that mysterious night and how to save the ones she loves, but it might cost her the one thing she cherishes most: her soul.
From Amazon UK
I've been meaning to read The Dark Divine for a while, but I had never got round to it. I had always heard great things about it, and the premise had always sounded dark and mysterious, and as I was in the mood for some good YA urban fantasy, I decided to pick it up. This book is
so
good, I now wish I had read it earlier.
One part that really impressed me was the religious aspect. This book isn't preachy, but Grace being a good Pastor's daughter, religion does come into it. But there was more to it than just the characters being religious; religion linked to the paranormal element of the book. Now, as it's not clear from the blurb on the book or summary above, I'm not going to tell you what the paranormal element is, I don't want to spoil it for you - I didn't know before reading the book myself, though I had suspicions as I was reading. But I did love Despain's take on the mythology, how she incorporated religion into it, and made it completely fascinating! My only problem regarding the paranormal element was how little we "saw" of it in this book, though that is understandable for the mystery of the novel.
The characters were brilliant. Grace was a great characters, always wanting to do the right thing, but never sure what the right thing was; helping Daniel, or staying away so as not to hurt her brother, Jude. Her love for both of them causes such internal conflict for her, it's great watching her struggle to try to work out what she should do. Daniel is hot, mysterious, and troubled, and at the heart of an event that happened three years ago. He was Jude's best friend, but then he suddenly disappeared, and the rest of the family seem to hate him, but will never speak of why, or what happened. He doesn't seem all that keen to divulge any informationa bout it either.
The mystery and intensity of feeling between Daniel and Grace makes up for the fact that we don't witness the beginning of attraction. Grace fell for Daniel years ago, long before the book started, and though we get glimpses of the past and things that happened, we don't see the beginning. But it's still great to see their chemistry. It's not exactly sexual tension, but it's still awesome.
There is more than just the mystery surrounding Daniel and Jude, there are also deaths and people going missing from the town. This is one novel where I didn't work out who it was, I didn't see it coming at all, and it was just brilliant! All the clues were there obviously, but they are so subtle, I didn't work it out. And the ending, with the fantastic action scene! I didn't see that coming either! So, so good, and now I can't wait to read the sequel, The Lost Saint, which will be released 7th March 2011. The Dark Divine is a brilliant book, one I can't recommend enough!
Thank you to Egmont UK for sending me a review copy.
Published:
5th July 2010
Publisher:
Egmont UK
Buy from Amazon UK
Buy from Amazon US
Bree Despain's Website